"What we do now echoes in eternity"
Marcus Aurelius, Roman Emperor 161-180 AD
Legacy Newsletter | Edition 11, August 2023, The University of York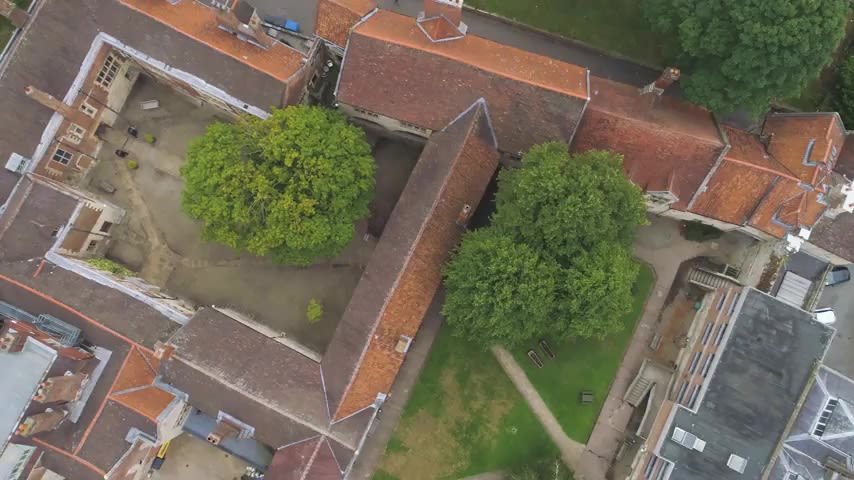 Welcome to the 11th edition of the Legacy Newsletter in which we share memories from two alumni who studied at York in the 60's and 80's. We are also pleased to share with you details of our next YuPlan, a Will writing and estate planning event, which will be held in September. Additionally, we celebrate highlights from our summer with links to watch this year's Festival of Ideas talks and view the graduation ceremonies including Honorary Graduate speeches.
It is no coincidence that I selected a quote from a famous philosopher for this edition as we feature two articles from alumni (John and Harry) who discuss how a Philosophy degree shaped their successful careers.
The quote from Marcus Aurelius also reminds me of the incredible opportunity we have to improve the future for generations to come. When you leave a gift in your Will to the University of York, your wishes are important to us and we will take care to make sure your legacy has the best possible impact.
As we celebrate our 2023 graduates and the 60th anniversary of becoming a university we realise how far we've come in such a short space of time. We've been guided by a compelling purpose: being single-minded in combating inequality, championing social justice and advancing opportunity for all. With your support, through a gift in your Will, we can continue for the next 60 years and beyond to be a place where an individual can leave their mark on the world.
To discuss leaving a gift in your Will, please email me at maresa.bailey@york.ac.uk or call me on 07385 976145.
Maresa Bailey, Legacy Officer.
John Ibbett shares his memories of York
(Philosophy and Politics, 1969)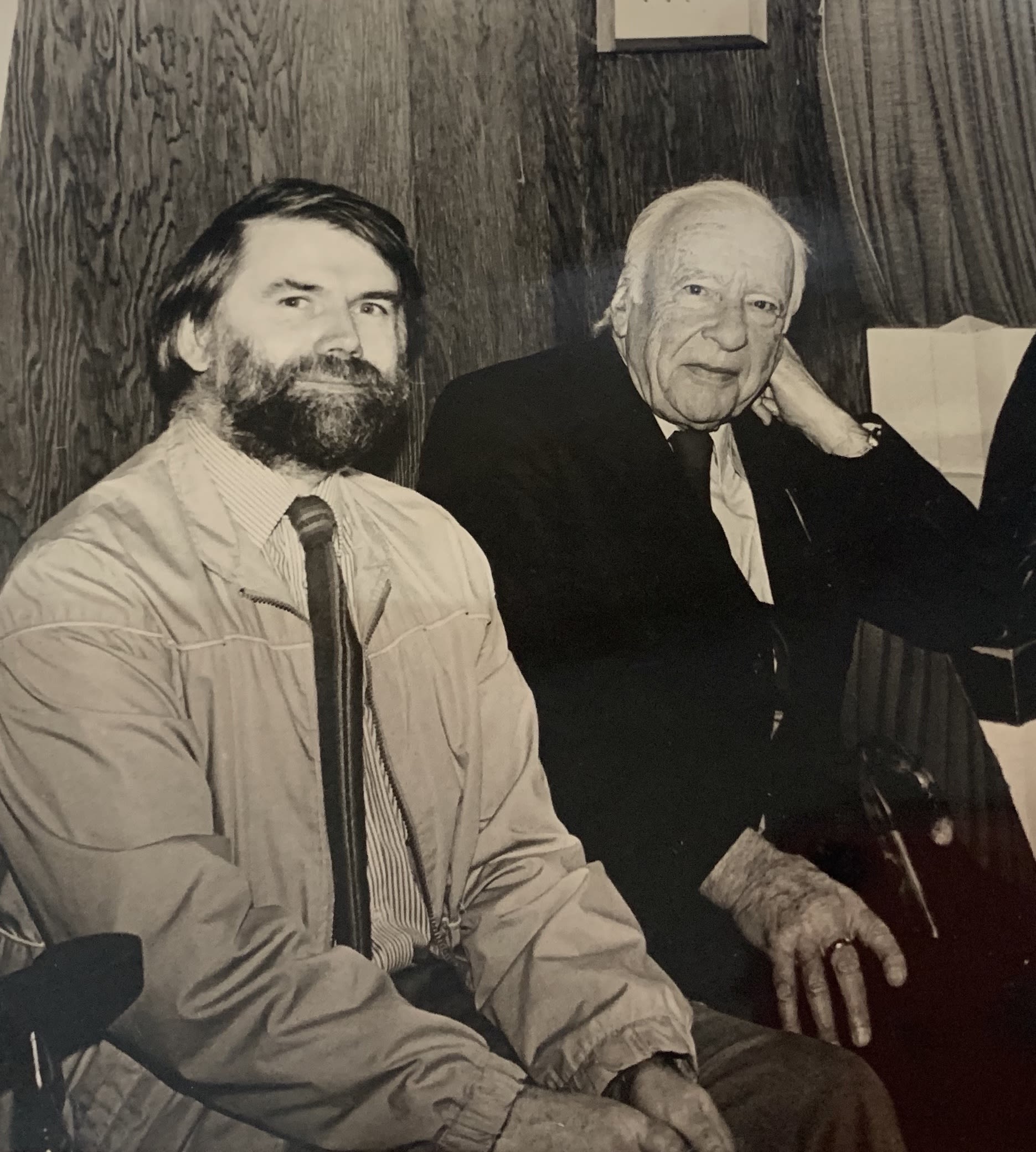 John Ibbett and German philosopher, Hans-Georg Gadamer, in the Europa Hotel, Belfast, March 1985
John Ibbett and German philosopher, Hans-Georg Gadamer, in the Europa Hotel, Belfast, March 1985
I came to York in 1966 as a 'mature' non-traditional entrant to study Philosophy and Politics. I had a room in Derwent, just one of only two colleges then. I did not enjoy living in college and moved out in February 1967 to a flat, first in St Paul's Square and then The Mount. That move was a defining moment in my time at York because I found most of my life in the city rather than on campus. In subsequent years I was moved to a new college each year in the expanding University but these moves meant little to me as the college attachment was only a place to collect any post that was sent to me.
My interest in philosophy had been awakened by some knowledge of Continental philosophy but the Department at York was small and the curriculum typical of Philosophy Departments in England at that time. With hindsight I can say that the choice of papers I took was an early indication of what would become my own pre-occupation with Intellectual History. I graduated in 1969 ten years after I had taken my GCE 'O' levels when I managed a pass in just one subject - Geography - and over the following two years at school I managed to amass a further two!
In my final years at York my mind turned to how I might stay in the field of Philosophy and through a series of misjudgements I happily arrived in 1970 at a newly formed Polytechnic, later to become a University in 1992. Humanities in such institutions was always marginal. The post I had applied for specified the History of Ideas. In subsequent years in addition to completing an M.Phil at Leeds, through good luck I managed to develop and clarify my own interests and achieved a great deal of satisfaction teaching on a degree in intellectual history.
Central to this discipline is the question of how we are to read texts from the past. In the 20th century the work of Hans-Georg Gadamer was pre-eminent in debates on this issue. I was later appointed Head of the School of Humanities and this satisfying career was made possible for someone with just three 'O' levels because the University of York, and more particularly the Philosophy Department gave me the opportunity.
Although my time at York was not the most intellectually exciting, the seeds were sown there for later developments. My debt to the department is huge, and in particular to John Benson who advised me about my original application, John Heawood who interviewed me and Juliet Stowers with whom I had many tutorials.
And my move away from campus early in 1967 was not the start of a more exciting time in the city. Along with many other places, York in the late 60s was not particularly vibrant. And it was perhaps fitting that the pub I frequented whilst living on the Mount, The Bay Horse in Blossom Street, was run down, attracting few but the most devoted customers. The old pair running the pub would wash used glasses in a bucket of water.
Looking back now the stand out memories of those years are going to Leeds in the early months of 1969, for Glyndebourne Touring Opera and then, after Finals, the Festival. I volunteered to look after an exhibition in a church on Micklegate and went to wonderful concerts - Elizabeth Schwarzkopf, Janet Baker, Paul Tortellier and Alfred Brendel. The Nederlands Dans Theater performed at the Theatre Royal and it was also the Berlioz centenary but above all, for the very first time I heard Mahler – John Barbirolli conducting the Resurrection symphony with the Halle in the Minster. Just to look at the programme for the 1969 Festival gives you a good idea of the huge contrast between such prestigious events and what else York, at that time, had to offer in terms of hotels, restaurants, and pubs serving sandwiches. Not to be outdone even the Charles XII Inn in Heslington offered specialities – 'Hot Cornish pasties and toasted sandwiches'.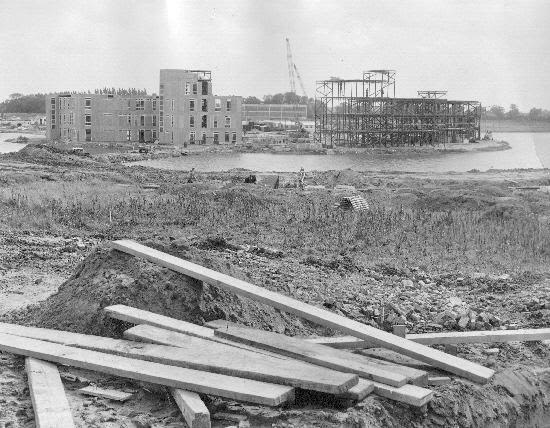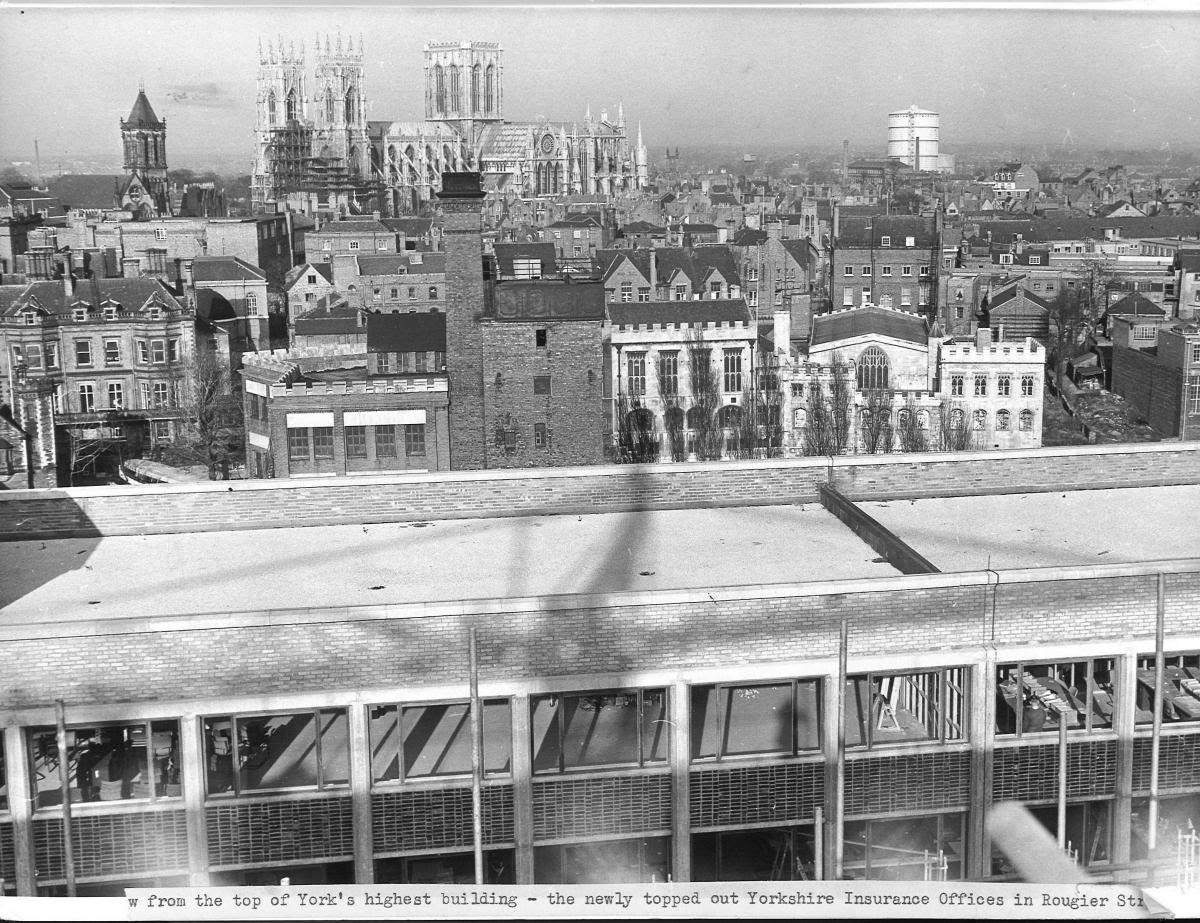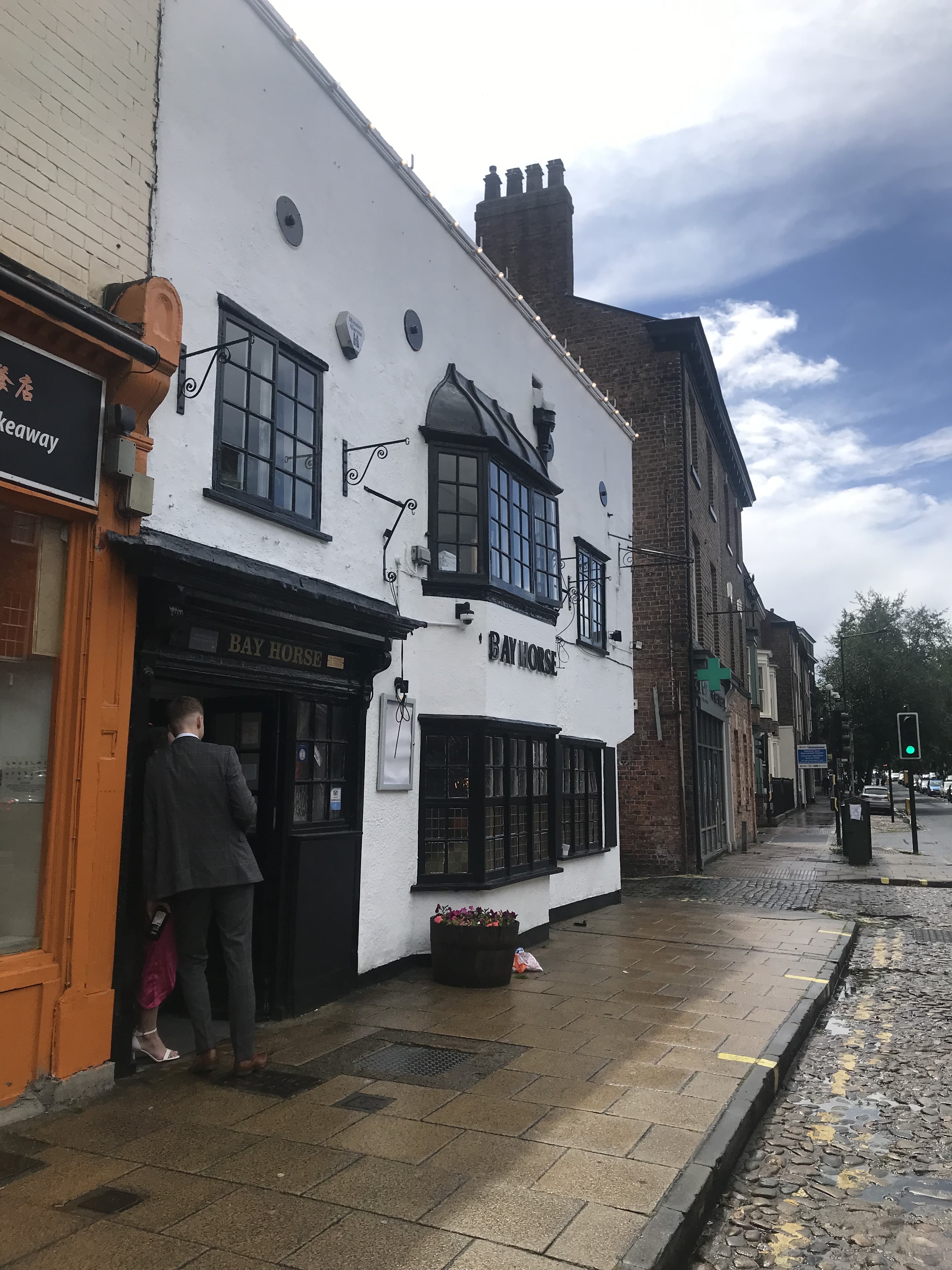 Of course going to University holds out the prospect not only of intellectual stimulus but also the possibility of enriching your personal life through friendships and possibly even more lasting relationships. I found that, not within the University but in the city, where I became friends with a York family and also met a girl early in 1969 who lived just a few doors away on The Mount. After the initial promise, our paths went different ways at the time of my leaving York.
In addition to the support and encouragement I received from the Philosophy Department I was, along with others of that era, a recipient of state funding unheard of now. With the helpful intervention of the VC, Lord James, I was finally awarded a full grant and as in those days it was possible to apply for additional financial help for study undertaken during vacations, I took advantage of this. So my debt to York is not just for support in those early years of study but for what all that made possible: a most satisfying career with sound income and later a solid pension far greater than what is available to anyone pursuing a similar path now.
It is in acknowledgement of all this that I have made provision in my Will, as well as some regular giving now, in order to support the University and particularly the Philosophy Department. This is especially important at a time when the Humanities are under pressure but the need for rigorous and critical thinking remains constant.
And finally, not forgetting the significance of that very first move from campus into the city, through the intervention of that York family, contact with the girl from The Mount was re-established after a gap of 44 years and we married as soon as we were both free to do so.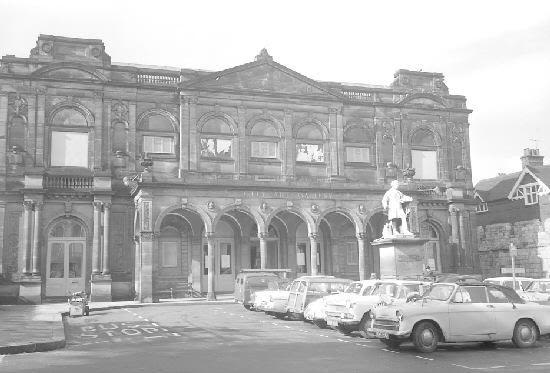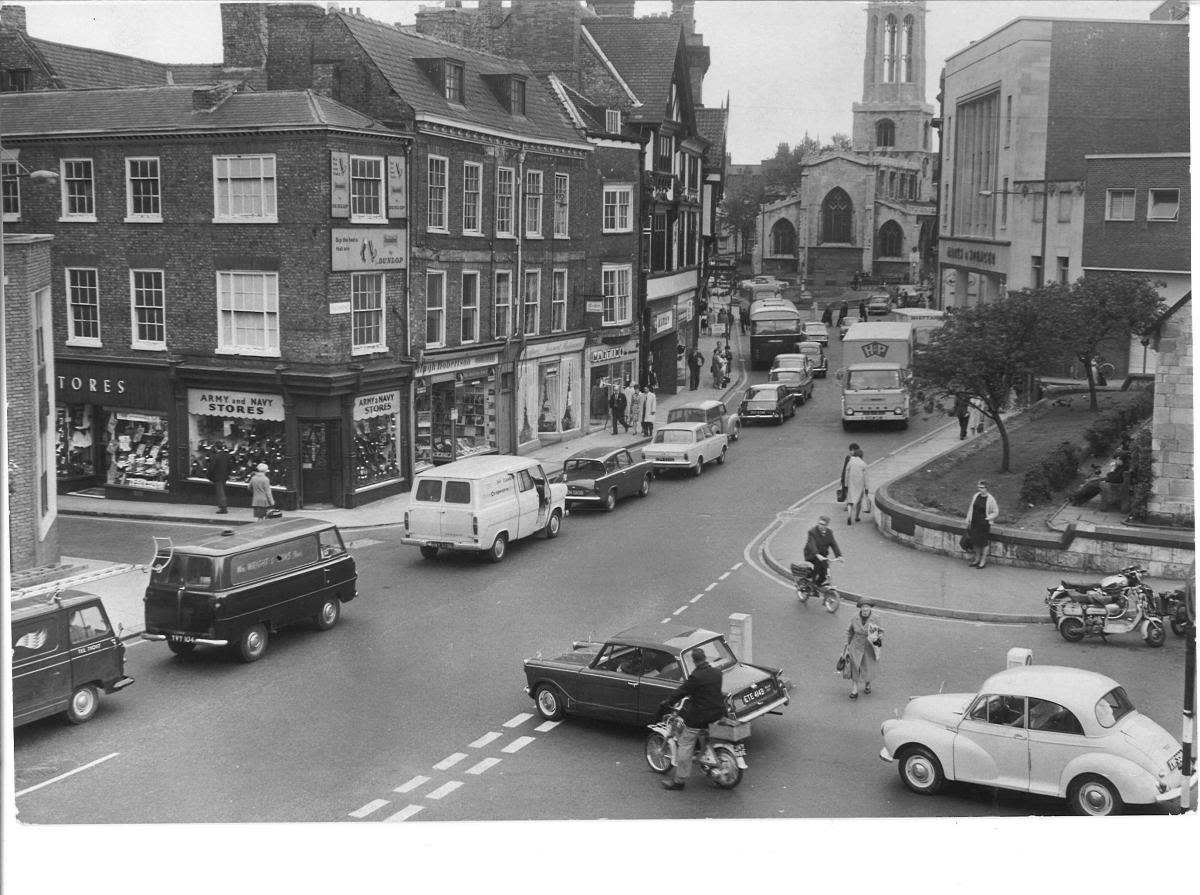 With thanks from Professor Tom Stoneham, Head of the Department of Philosophy

"Philosophy has always been - since Socrates! - a small discipline with an outsized impact on the lives of those who study it. It is wonderful that John's time at York meant so much to him and that he wants to help others to have those opportunities and experiences. The Philosophy Department - but most of all the students who benefit from his anonymous giving - are immensely grateful for such acts of philanthropy, which help us fight back against a funding context which seems intent on treating the humanities as a luxury to be available only for a privileged few."
In other Philosophy news - the places a Philosophy Degree can take you!
Harry Evans who graduated from the University of York in 2012 was recently interviewed for Alumni Voices and shared his journey from graduate, to research intern in the Philosophy Department, to Senior Strategy Advisor for NHS England. An interesting read on how studying philosophy shaped his career.
Elaine Gallagher,
Heslington Circle Member
on Leaving a Legacy to York
(Economics and Educational Studies, 1984)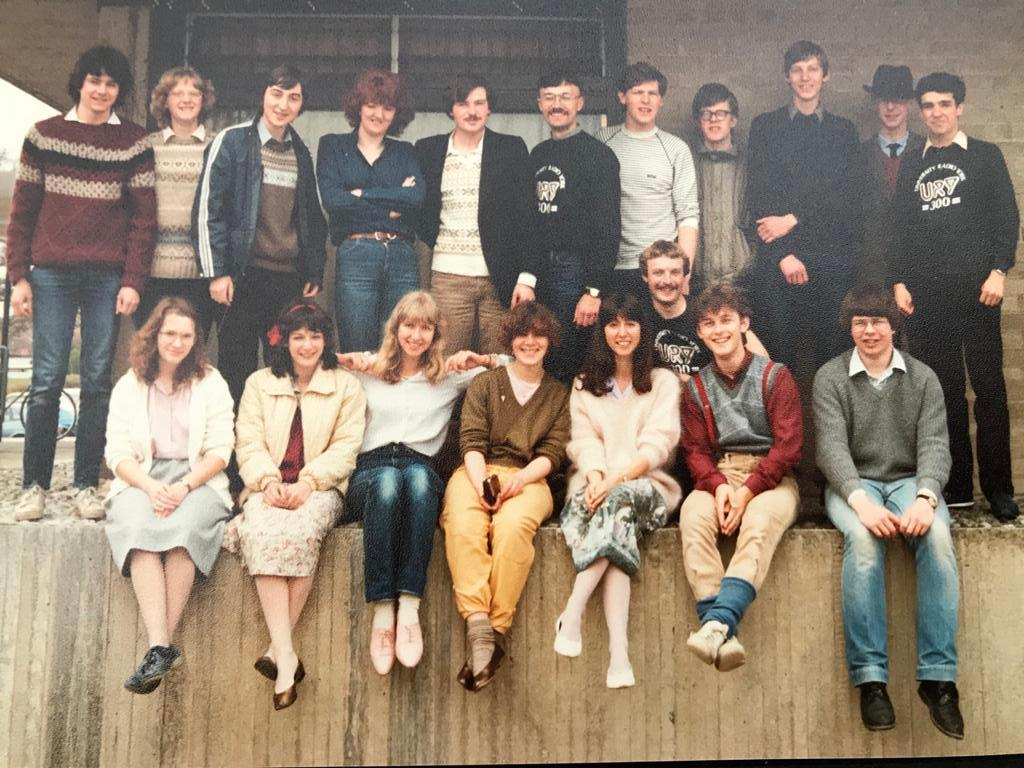 Elaine Gallagher and the Team at URY
Elaine Gallagher and the Team at URY
In 1981 as an eighteen year old fresher, it never occurred to me that I shared the same year of birth as the University. Now though, as we both turn 60, it's naturally a time for reflection.
I can truly say that my time at York shaped me and I benefitted in innumerable ways, many of which I didn't come to fully appreciate until years later.
Being at York opened up opportunities. For me, it was not only acquiring a degree, but my time with URY and Nouse that laid the foundations for a subsequent media career and, equally importantly, the friendships made that have lasted across the decades. In the Autumn of 2021 a group of us met up at Claridge's in London, substituting for the much missed Little Betty's, (or Taylors as it was in our time) for afternoon tea to mark 40 years since we started at York.
I was the first in my family to have the opportunity to go to University, but without the grant I was fortunate to receive in a very different financial era, taking up the place - and all that it led to - would have been impossible.
I strongly believe that no one's circumstances, financial or otherwise, should be an obstacle to fulfilling their potential . By including a gift to York in my will I hope I can help future students have access to the opportunities and life changing experience York undoubtedly was for me.
"I've been impressed with the way York fulfils the wishes of its legators, with care and consideration. A legacy is a vote of confidence in the future and I feel confident in York's next 60 years, both academically, as an institution that takes care of its students and a University for the public good."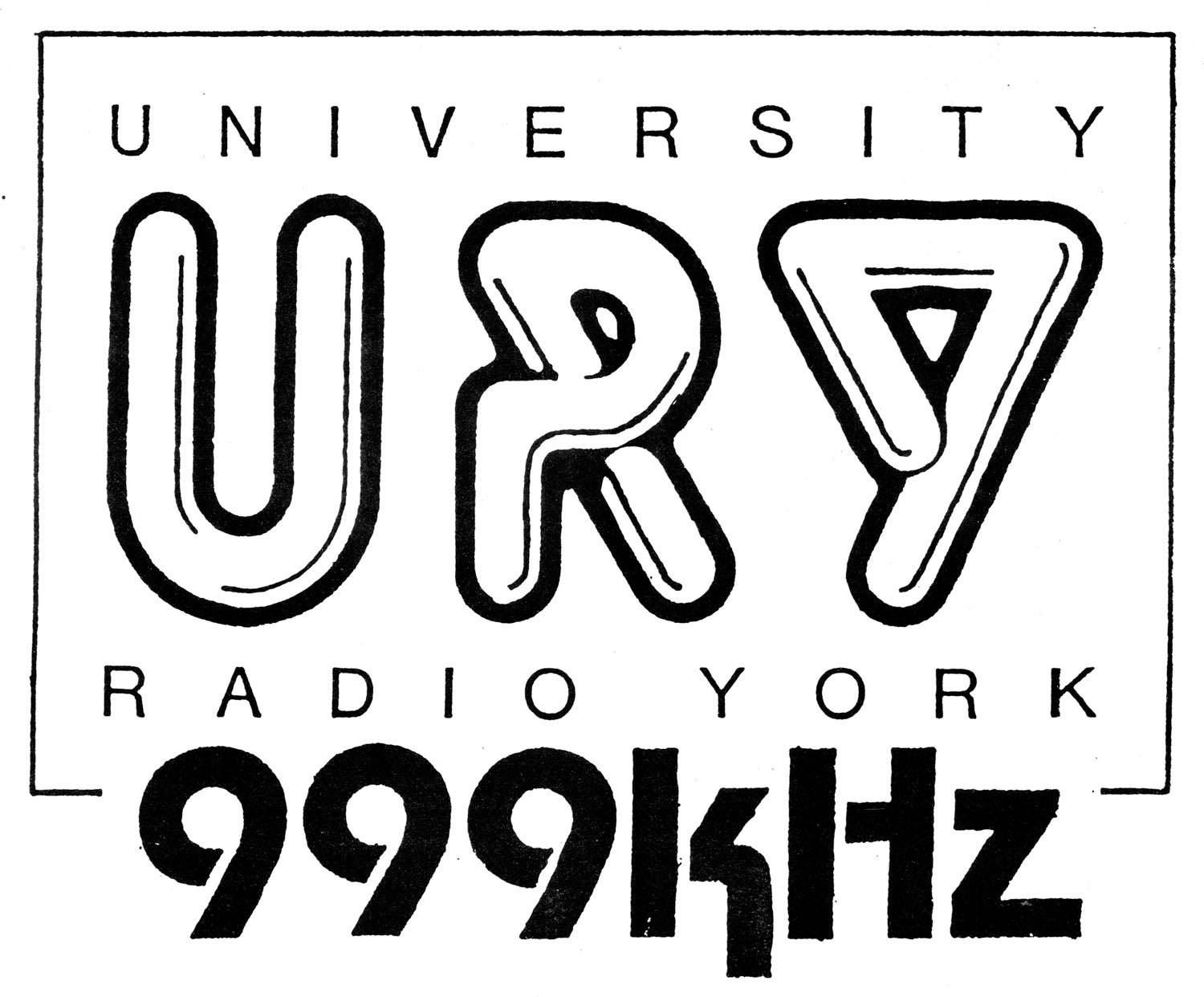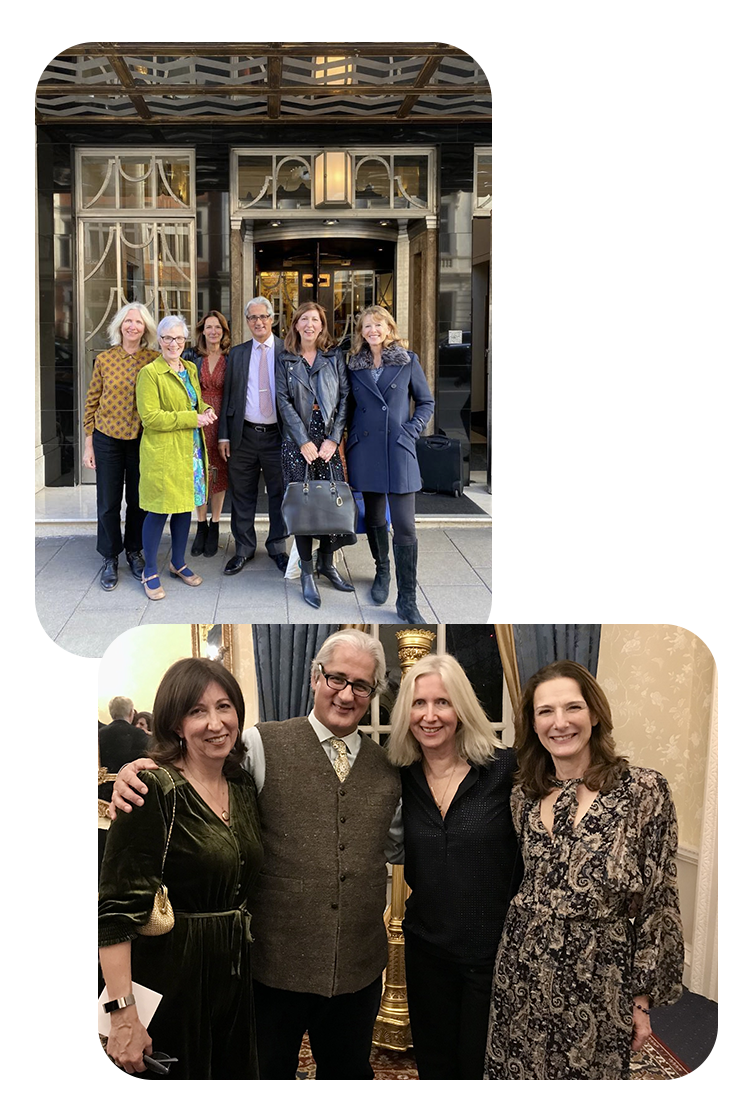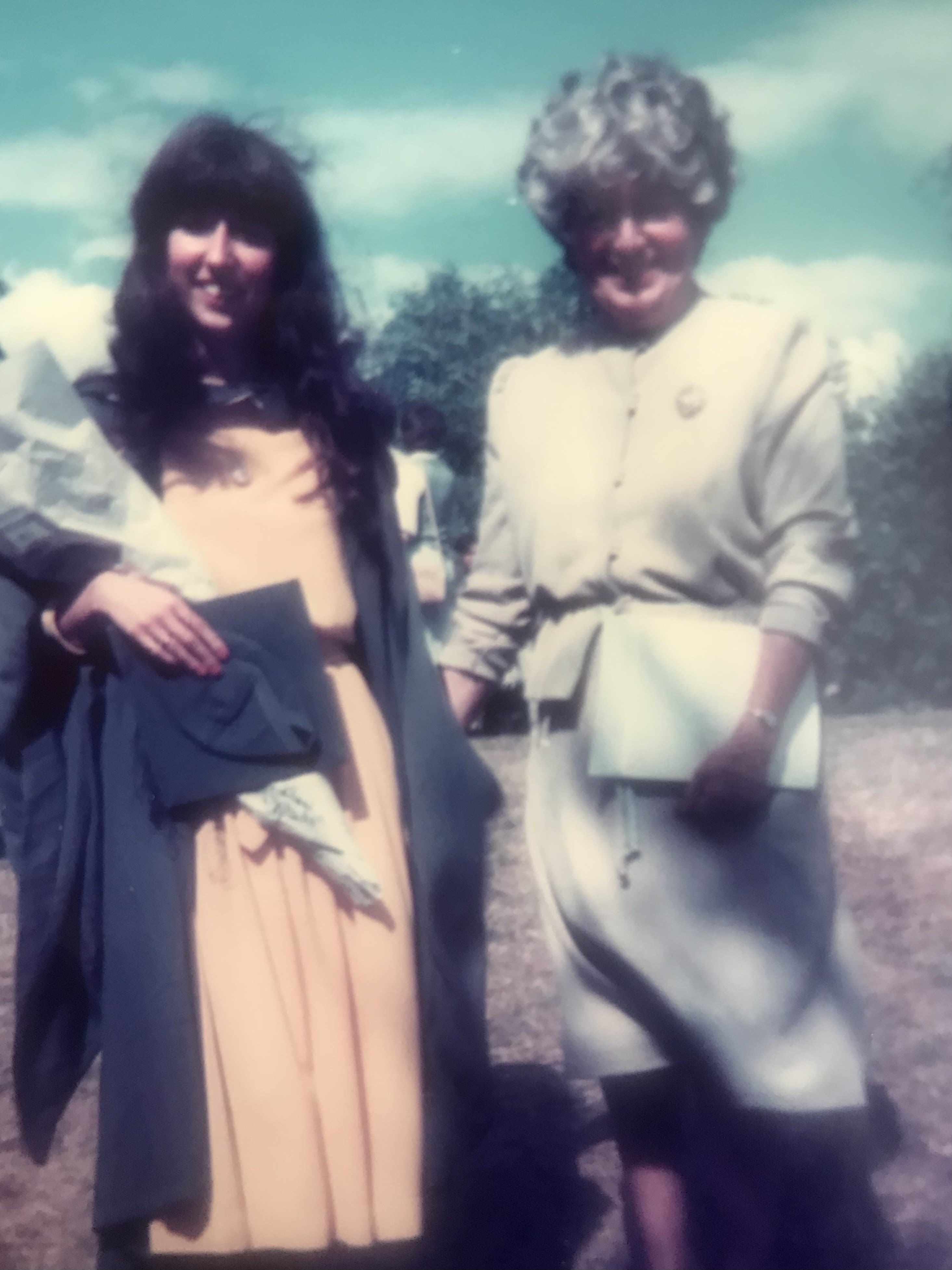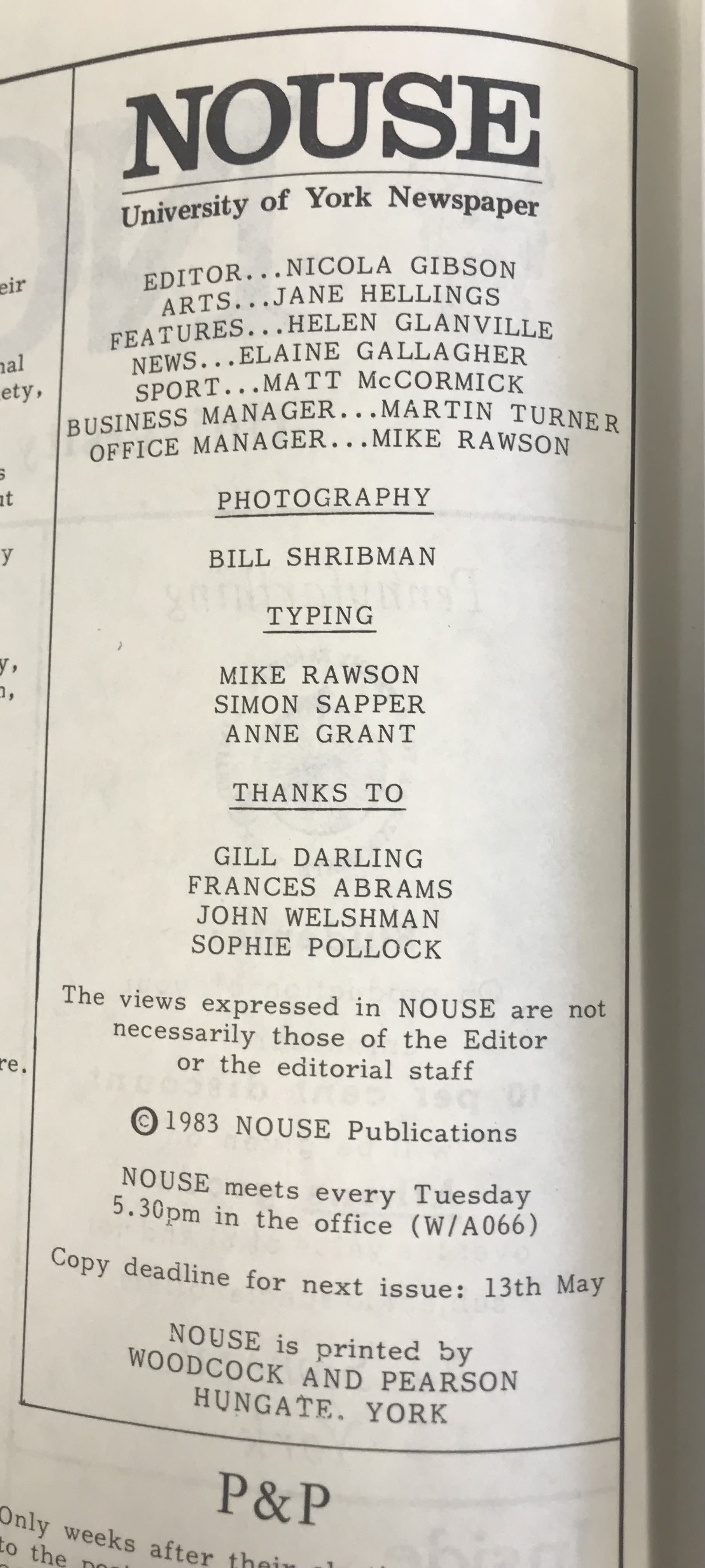 Legacy Officer, Maresa Bailey
In looking over past copies of Nouse, which are held at the wonderful Borthwick Institute for Archives, I came across an issue from Summer 1983 where Elaine interviewed Professor Bernard Harris from the Department of English, just as he was about to retire, and I thought it a rather lovely coincidence that as we're celebrating the University (and Elaine's) 60th birthday, Elaine interviewed a member of staff who was there on the first day of term, of the inaugural year, of the University of York!
Professor Harris told Elaine he "was proud to join the University when it first opened in 1963 with 70 staff and 300 students." Incredibly, "when he joined the teaching staff at York, the University owned only two buildings - Kings Manor, and Heslington Hall." The article was a lovely nostalgic piece detailing Professor Harris' happiest memories of his time in York which included musical events at Lyons Concert Hall.
Heslington Circle
Both Elaine and John recognise that the grant each received under the era of state funding was instrumental to pursuing a degree and without this lifeline attaining a degree may have been impossible. We are so grateful for the support of John and Elaine for choosing to pledge a gift in their Will and that we can say thank you through the Heslington Circle.

The Heslington Circle is the University's way of expressing gratitude and appreciation to our generous legacy donors. If you would like more information on joining the Heslington Circle please contact me at maresa.bailey@york.ac.uk.
Upcoming YuPlan Will Writing Event
Save the Date - 20th September 2023
Location: University of York campus and Online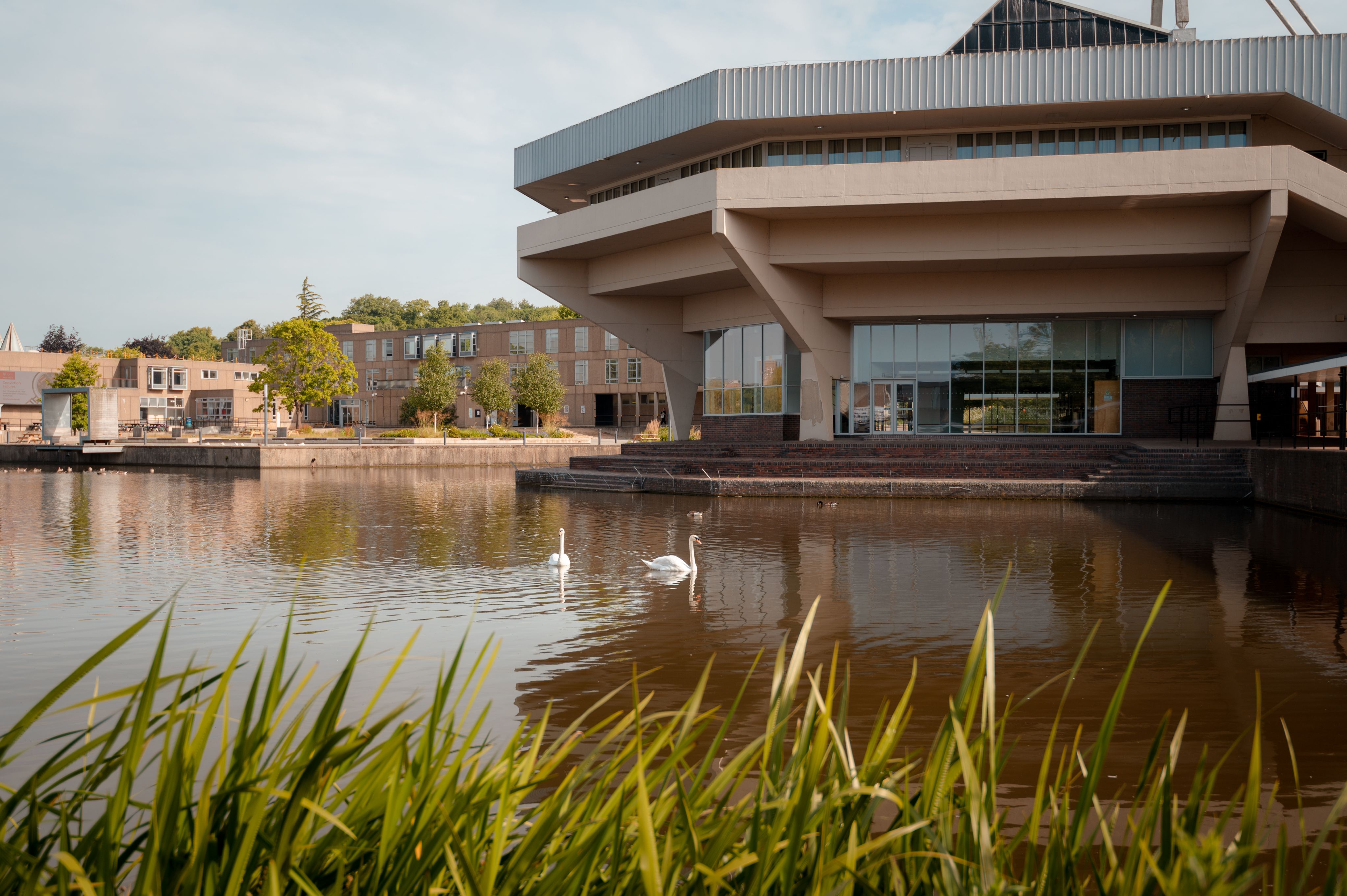 I am delighted to let you know about our upcoming Will writing and estate planning event which will take place in person on campus and will also be live streamed for those unable to make it in person. The event is hosted by the Office of Philanthropic Partnerships and Alumni of the University of York and local York Solicitors, Crombie Wilkinson.
This practical session will cover the following:
Will writing and inheritance tax advice
Estate planning and planning finances
Power of attorney and any other questions you may have
This event is free but please register your interest below:
This event is always very popular, comments from our last session include:
"Good clear delivery from both speakers. New information for me e.g. about intestacy issues and inheritance tax."

"It was very informative and explained complex issues in very easy to understand language."
Gifts In Wills and Tax Benefits
The University of York is an exempt charity under Schedule 3 of the Charities Act 2011. As such, any gift within your Will falls outside of Inheritance Tax. Giving as part of your Will planning can reduce the Inheritance Tax rate on the rest of your estate from 40% to 36%, if you leave at least 10% of your 'net estate' to a charity.
University of York Summer Highlights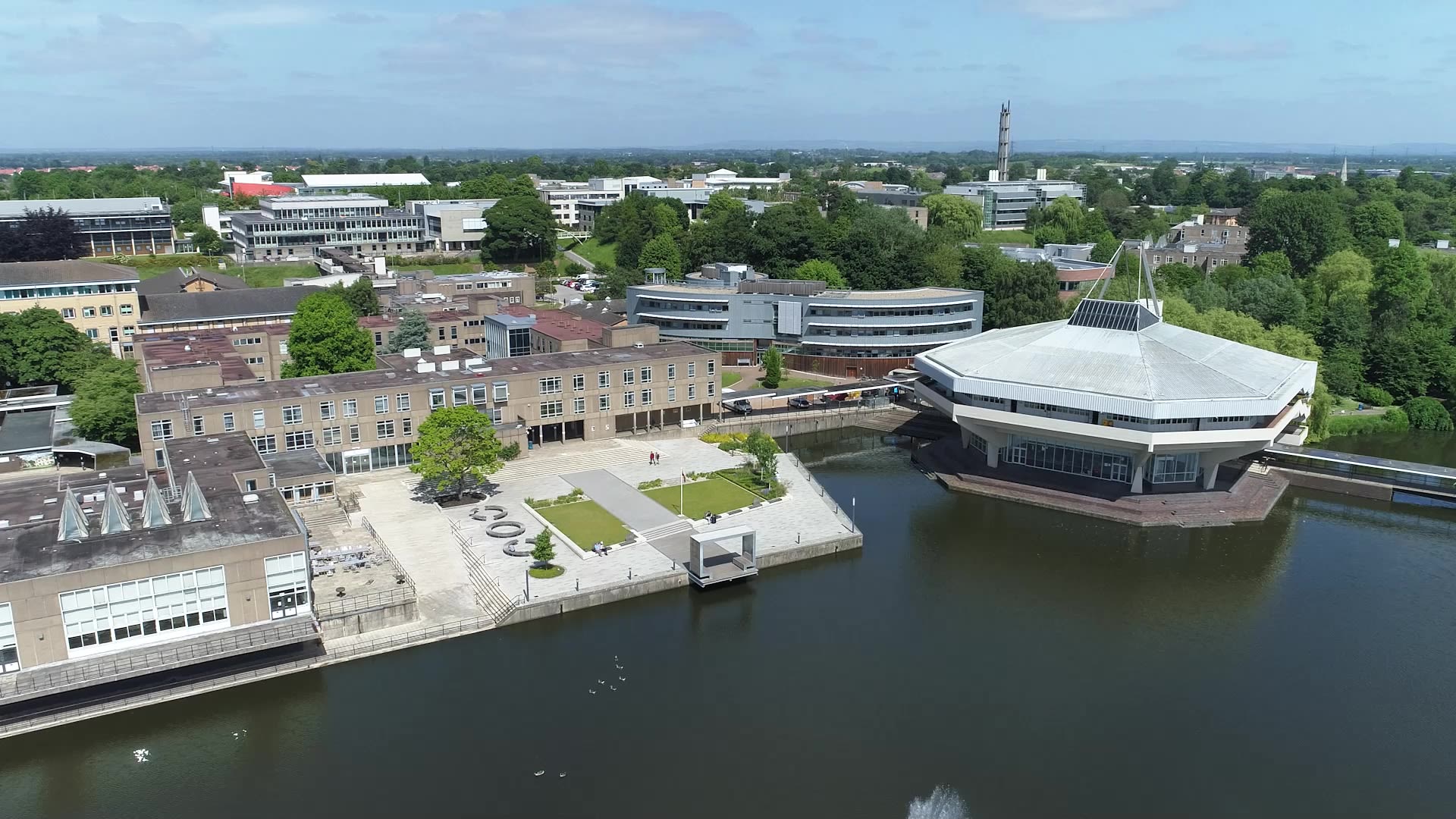 York Festival of Ideas 2023
In case you missed this year's York Festival of Ideas, I've included a link of all the sessions for you. One of my personal favourites was 'Exploring the University of York Art Collection' by Helena Cox who is the Art Curator at the University of York. Helena oversees a collection of a wide range of works, including those by acknowledged masters, such as Barbara Hepworth, Aubrey Williams, Sidney Nolan, Paul Nash, Joan Eardley, Keith Vaughan, Jacob Epstein, Mary Fedden and Elisabeth Blackadder. In total, the University has over 900 artworks dating from 1500 to the present day, spread across the campus and available to all.
Graduation Celebrations July 2023
We, as a University, are immensely proud of all our new graduates from the class of 2023, who are joining you - our brilliant and inspiring community of University of York alumni.
Without our alumni, we wouldn't be able to follow our vision of being a University for public good, we wouldn't be a world-renowned University, without you there would be no University of York - that is an obvious fact!
And now, we wish to give you the opportunity to be part of our future, to help support those future generations of intelligent and inspiring students and give them the potential to "take over the world." By pledging a gift in your will, you will be giving them the greatest support and continuing our vision of being a University for Public Good. Download our free legacy brochure here.
The 2023 summer graduation ceremonies can be viewed along with the many wonderful Honorary Graduate speeches.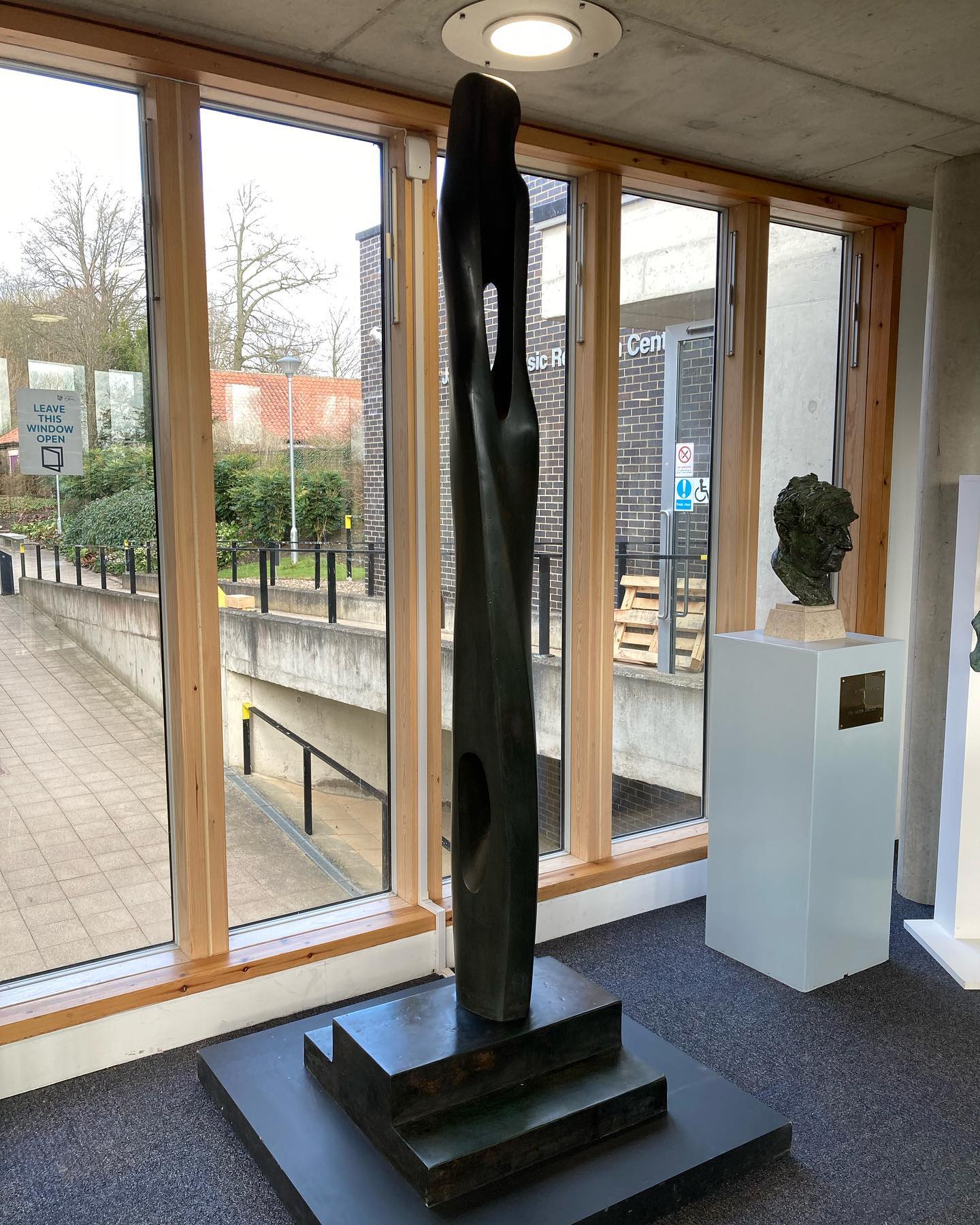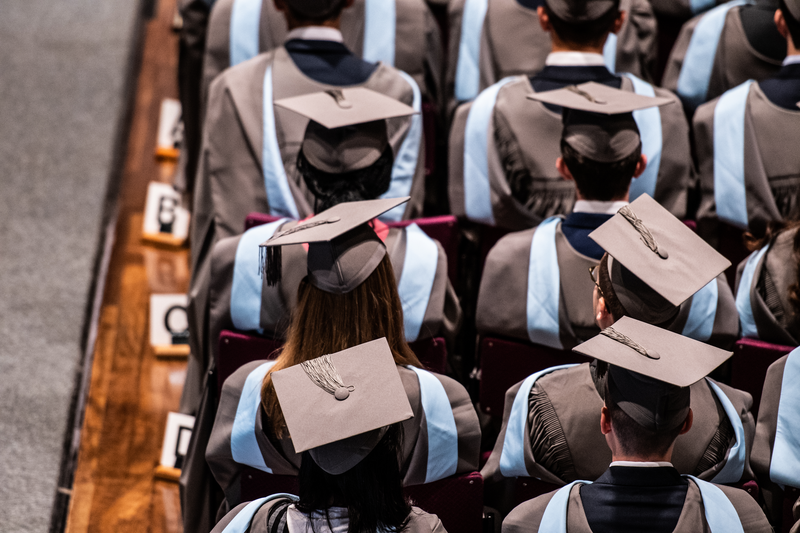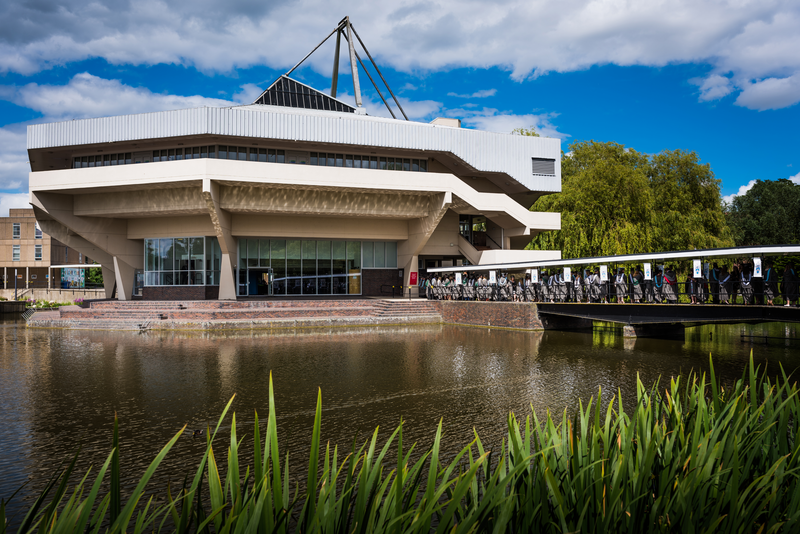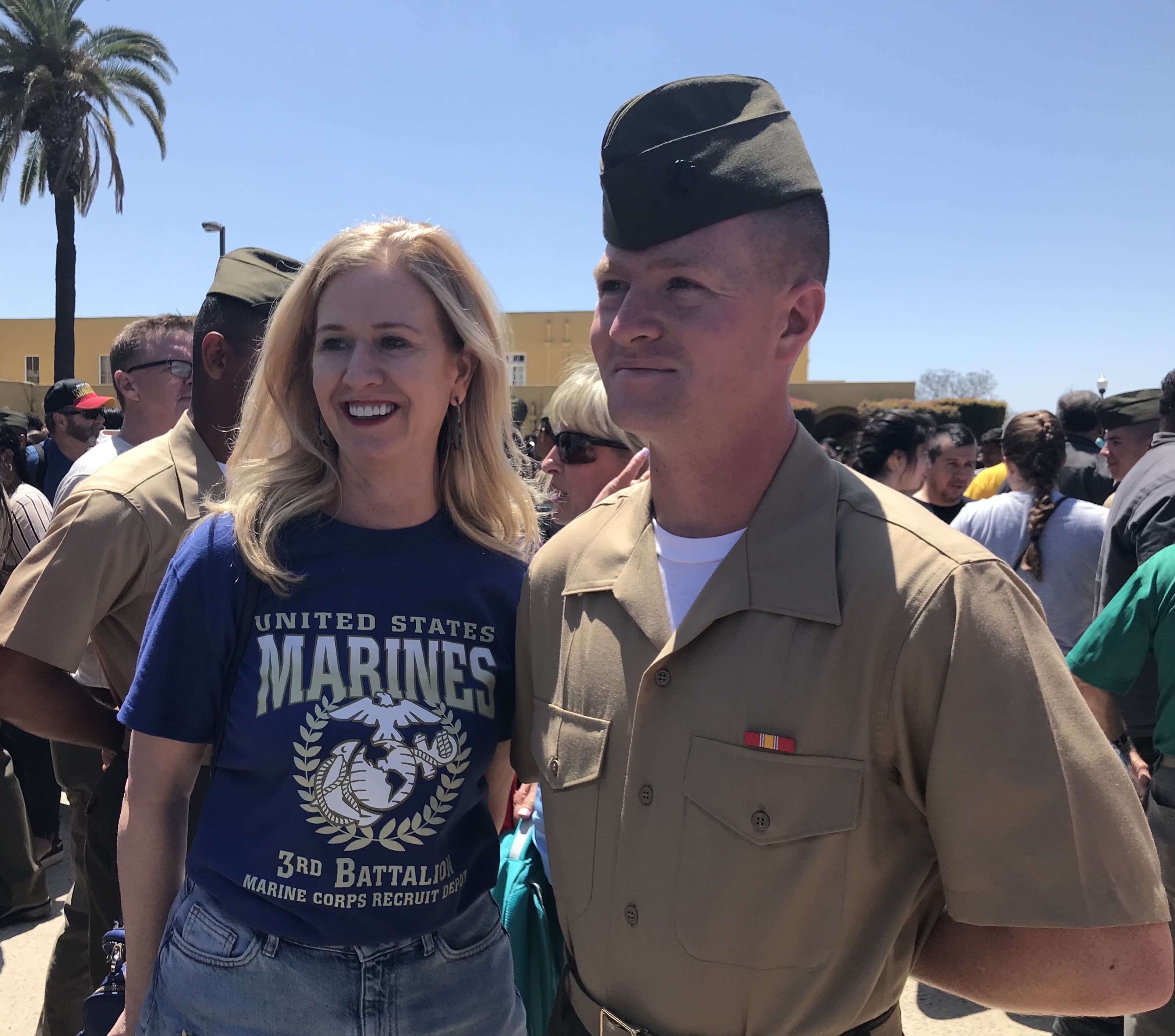 Maresa at Connor's United States Marines Boot Camp Graduation
Maresa at Connor's United States Marines Boot Camp Graduation
I hope you have enjoyed reading this edition of the Legacy Newsletter. Above is a photograph of myself and my eldest son, Connor, at his graduation from the United States Marines. It is a reminder to me that there are many different paths to education. For Connor, that is starting his degree at the mature age of 28 after completing his USM service.
In the 2023 graduation welcome address, the University of York Vice-Chancellor and President, Professor Charlie Jefferey, mentioned that York's founding principles, when it was established in 1963, were based on a commitment to provide people with access to education, "whatever their social background, to lead genuinely fuller lives."
Giving everyone the chance to succeed is a powerful part of our heritage. As we mark our 60th anniversary, that principle remains as true today as it was when the University was established. The difference we have been able to make at the University of York is in a large part through the legacy gifts we have received and we hope, with your help, to continue this for future generations.
If you are interested in finding out more about how you can leave a gift in your Will, or if you have already made provisions in your Will, like John and Elaine, please contact me, Maresa Bailey, Legacies Officer, at maresa.bailey@york.ac.uk or download our free legacy brochure.
I have also set aside a number of days and times to allow for individual phone calls and in-person visits to discuss any questions you may have regarding leaving a legacy. If you are interested in a visit, I would be delighted to show you around campus, perhaps visit your old department or college or to look at something of interest to you - perhaps one of our art pieces? To schedule a time please add your details.

To discuss anything in this newsletter further, please contact the Legacies Officer, Maresa Bailey