One year on
Supporting students through a year of Covid-19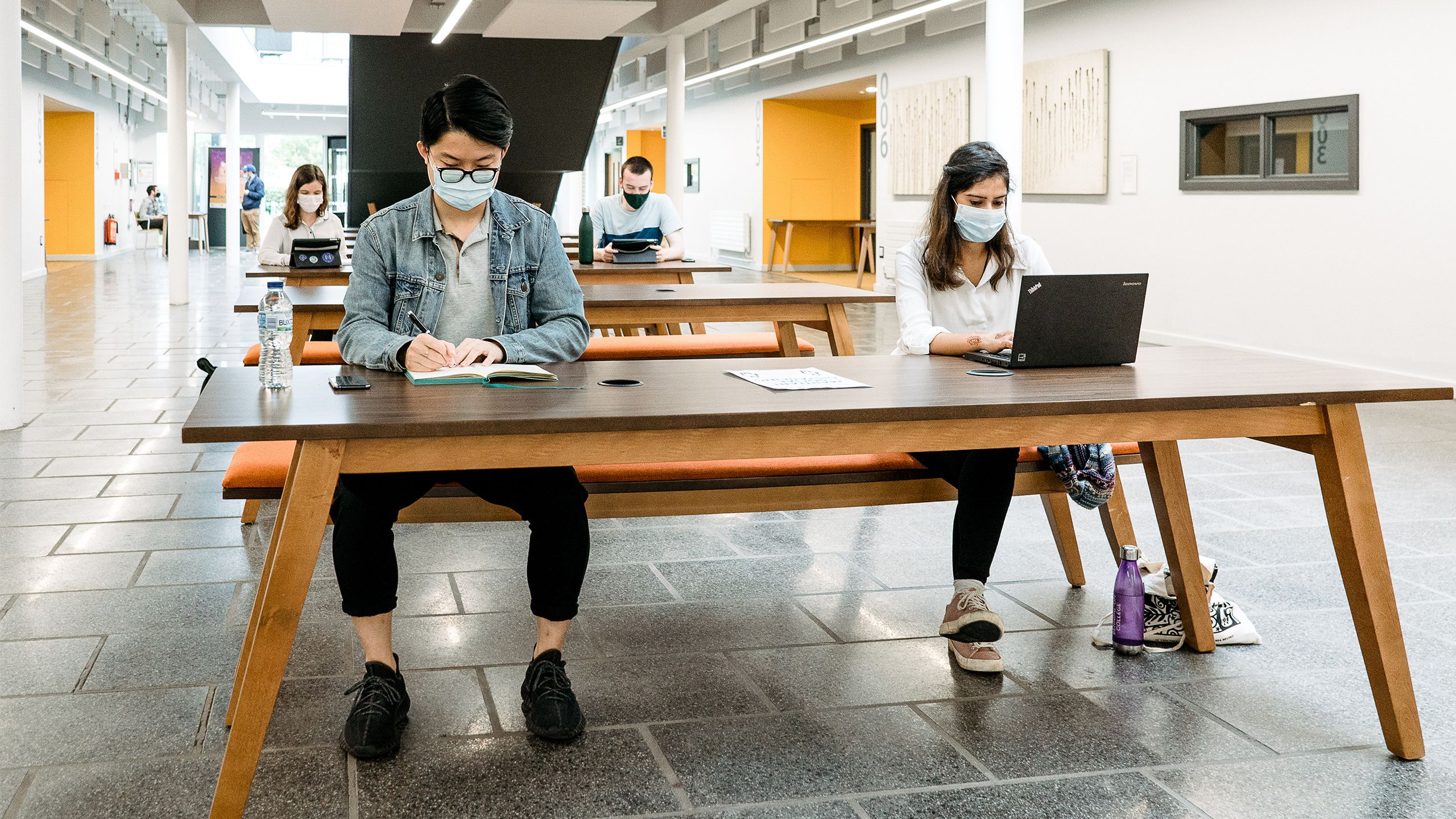 It's been a year since the UK first went into a national lockdown in response to the Covid-19 pandemic. 
Events moved extraordinarily quickly in those early days. On Monday 16 March 2020 teaching and assessments were brought online and first-year exams were cancelled. 
By the end of that week everyone who could was asked to work from home. Social distancing and other protective measures were put in place to allow critical research to continue and essential key workers to remain on campus. 
On Friday 20 March schools, cafes, pubs and restaurants closed their doors. Three days later the Prime Minister, Boris Johnson, ordered the public to stay at home and the national lockdown began.
Adapting teaching, learning and research
The speed of change meant that, almost overnight, academic staff had to create new ways of teaching, making new materials and using unfamiliar digital tools.
The focus of much of our research, so often driving new ideas, knowledge and understanding for society, pivoted to supporting the unfolding crisis and the impact of the pandemic.  It meant transforming research methods, devoting facilities to investigate Covid-19 and donating PPE to the front line.
Despite the difficulties, many students recognised the efforts and innovation. For example, undergraduate first year feedback in the Department of Philosophy showed a 100 per cent approval rating for online seminars.
Students said moving seminars online made them "easier to participate" in, and "people engaged more with discussions".
"Overall the online seminars worked perfectly alongside the readings and I am very impressed with how well it worked out."
There is no doubt this year has been challenging. We have listened hard to student feedback to develop and evolve how we support our community of learners.
Our students have shown such resilience and patience, too, as we explored new ways to inspire and support them in their studies.
Working in partnership with our Students' Unions has also proved critical, ensuring we have student representatives in decision making, to co-develop new ideas, and to ensure we integrate student insight and feedback on new approaches and initiatives.
Finding creativity and connection
In the Department of Theatre, Film, Television and Interactive Media, final-year BA Theatre students normally present nine fringe-scale productions of festival-length theatre shows in the Department's Black Box Theatre. This module was urgently re-designed as an innovative online monologue festival for June 2020.
"Our students have had to find creativity and connection in a context of self-isolation and physical distancing. Together, we have retaught and relearned everything we thought was crucial to theatre-making - bodies sharing space, co-present audience encounters, the fizz of group rehearsal rooms and the frantic energy of production week. We have realised that there are myriad ways to come together as theatre-makers even when we can't stretch together in the rehearsal studio or sit together in the auditorium."
In 2021, with more time to prepare for the challenge of an online theatre festival, students live-streamed six full-length productions of contemporary plays to more than 1,000 people. The 2021 Emergence Festival celebrated the creativity of emerging artists from the Department, with a combination of live and pre-recorded theatre over five days.
"Producing an online arts festival felt incredibly daunting. With the jump to a Zoom theatre set-up, everyone had to adapt. We were stripped of a theatre, a stage, lights, tech equipment and rehearsal rooms. However, with the help and support of our supervisors, tech team and industry professional mentors, we programmed an incredibly successful virtual festival consisting of live theatre, sketch comedy and workshops. Staff reassured us that everything we contributed has a real life application. To produce online theatre during this time is both very real and extremely exciting."
Supporting researchers
Our inspirational and life-changing research has continued throughout the pandemic, and Covid-19 has mobilised our academics to lead and contribute to the local, national and international response. From covid analysis to the impact on future climate change policy, our academics have been part of the global effort to drive new insight and investigate the immediate impact of the virus, as well as the longer-term implications for society. It enables our students to get involved in the latest critical thinking and learn from experts in their field.
The very first set of Government guidance on working safely during coronavirus, coining the term covid-secure, was issued on 11 May 2020, specifically for labs and research facilities. Colleagues from health and safety, estates and academic departments developed new ways of working, and technicians made it happen on the ground. The first labs reopened at the end of May 2020 and have been operational, at varying levels, ever since. This has allowed the University to:
Facilitate covid-secure access to specialist facilities to support research
Support postgraduate research students, allowing them to continue their studies
Ensure postgraduate taught students can complete their courses, including practical elements
Allow research fieldwork activities to take place based on ever-changing government travel restrictions
Develop covid-secure ways of carrying out face-to-face research
Deliver teaching labs when undergraduate students are on campus 
"I would like to extend my gratitude to all the Green Chemistry technicians, as well as the teaching lab technicians, for allowing us to continue working on our projects and making the transition as smooth as possible. It has been a difficult year for us all but having the opportunity to go back to the lab to continue our research was one we are all really grateful for."
Moving complex modules online
Converting complex modules to an online format is challenging. In the Business Planning module at the York Management School, 338 second-year undergraduate students worked in 50 teams to come up with their own business ideas and plans to address issues of sustainability and the environment. 
As face-to-face teamwork was almost impossible, Claire Sinclair and Nicky Forsdike converted the module to run entirely online.
They transformed the virtual learning environment (VLE) site and used Panopto and Collaborate to deliver 34 pre-recorded micro-lectures, 16 seminars and 300 small group tutorials. Peer review formative activity used the VLE discussion threads, garnering over 800 posts.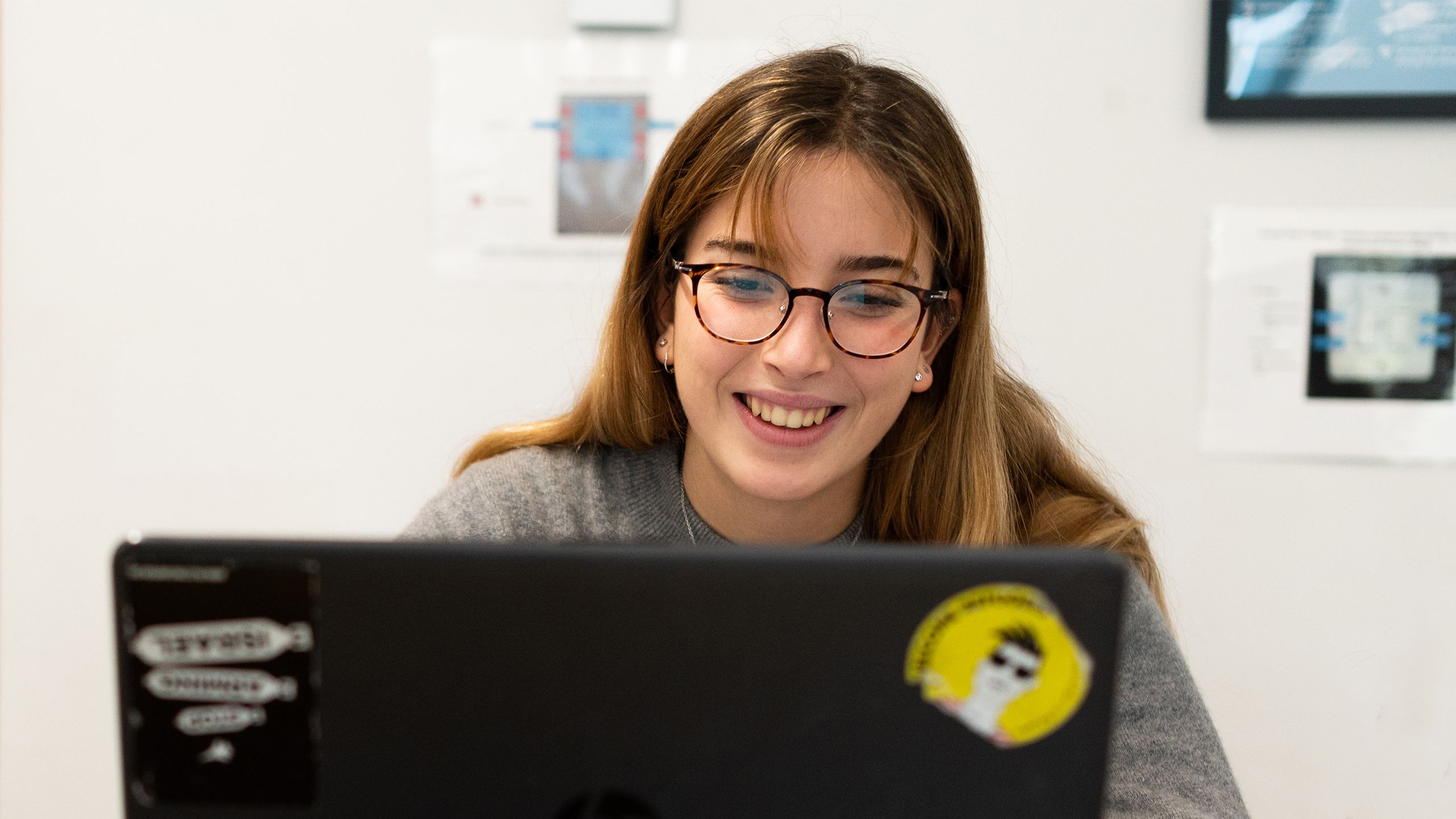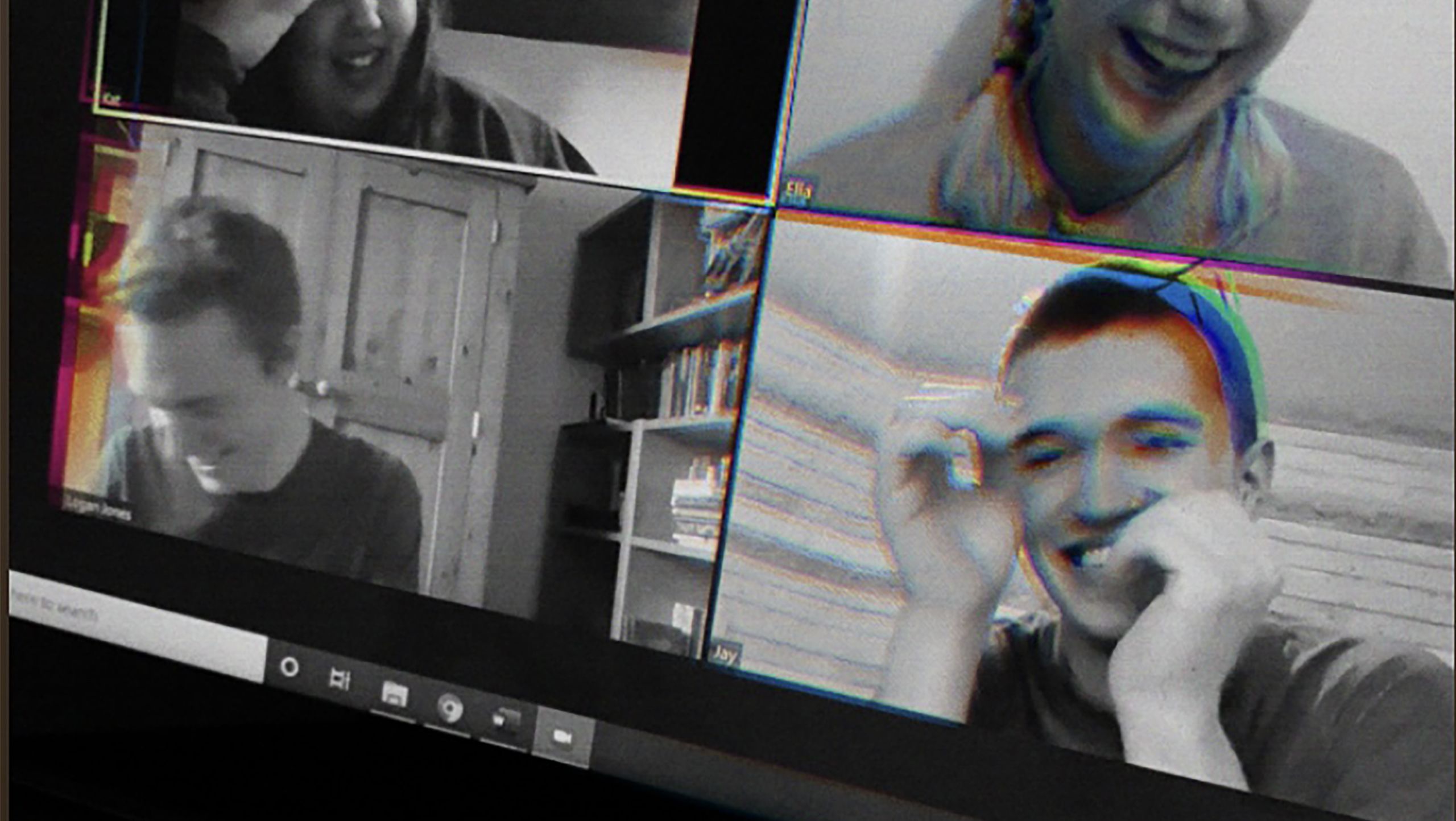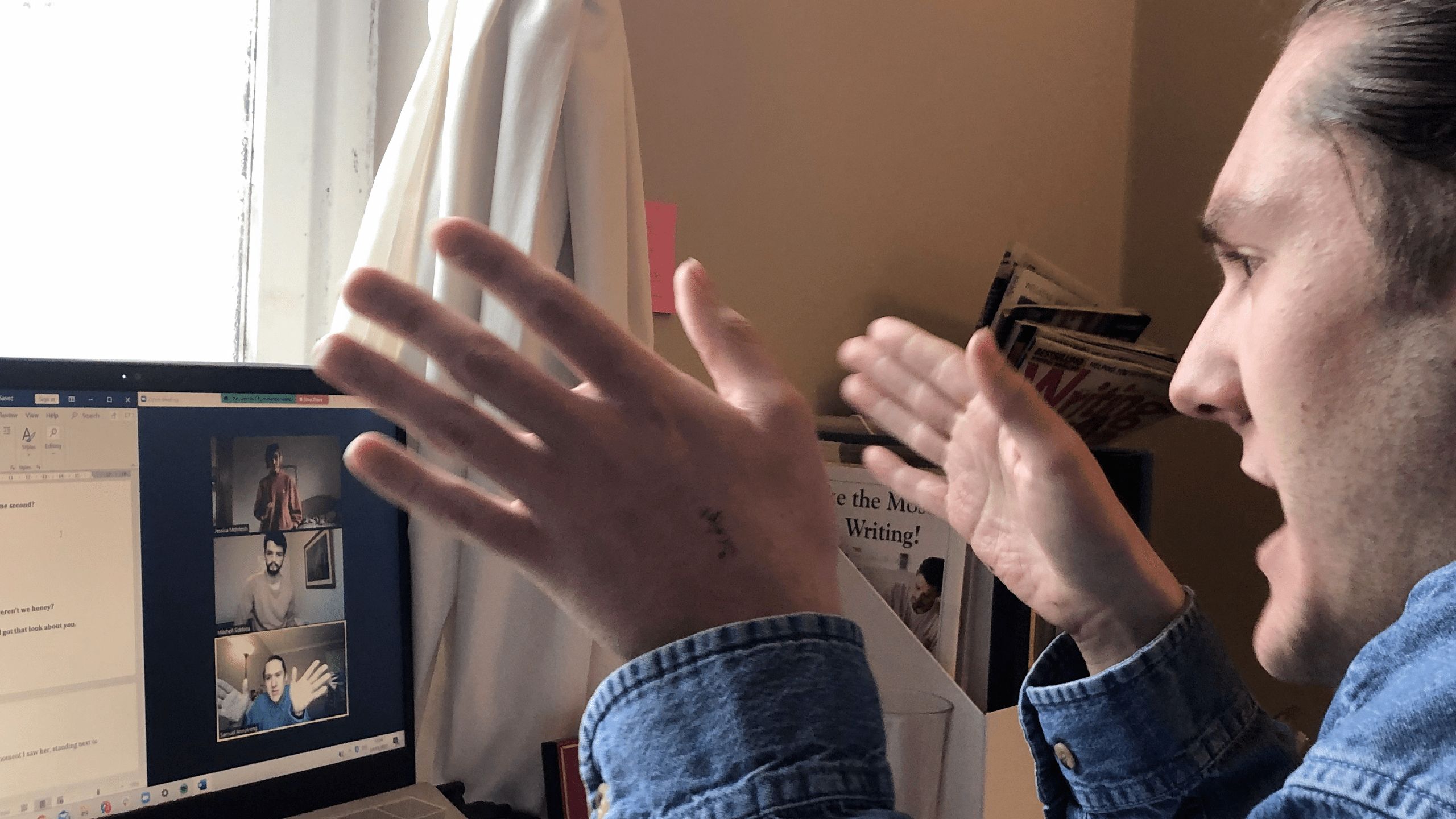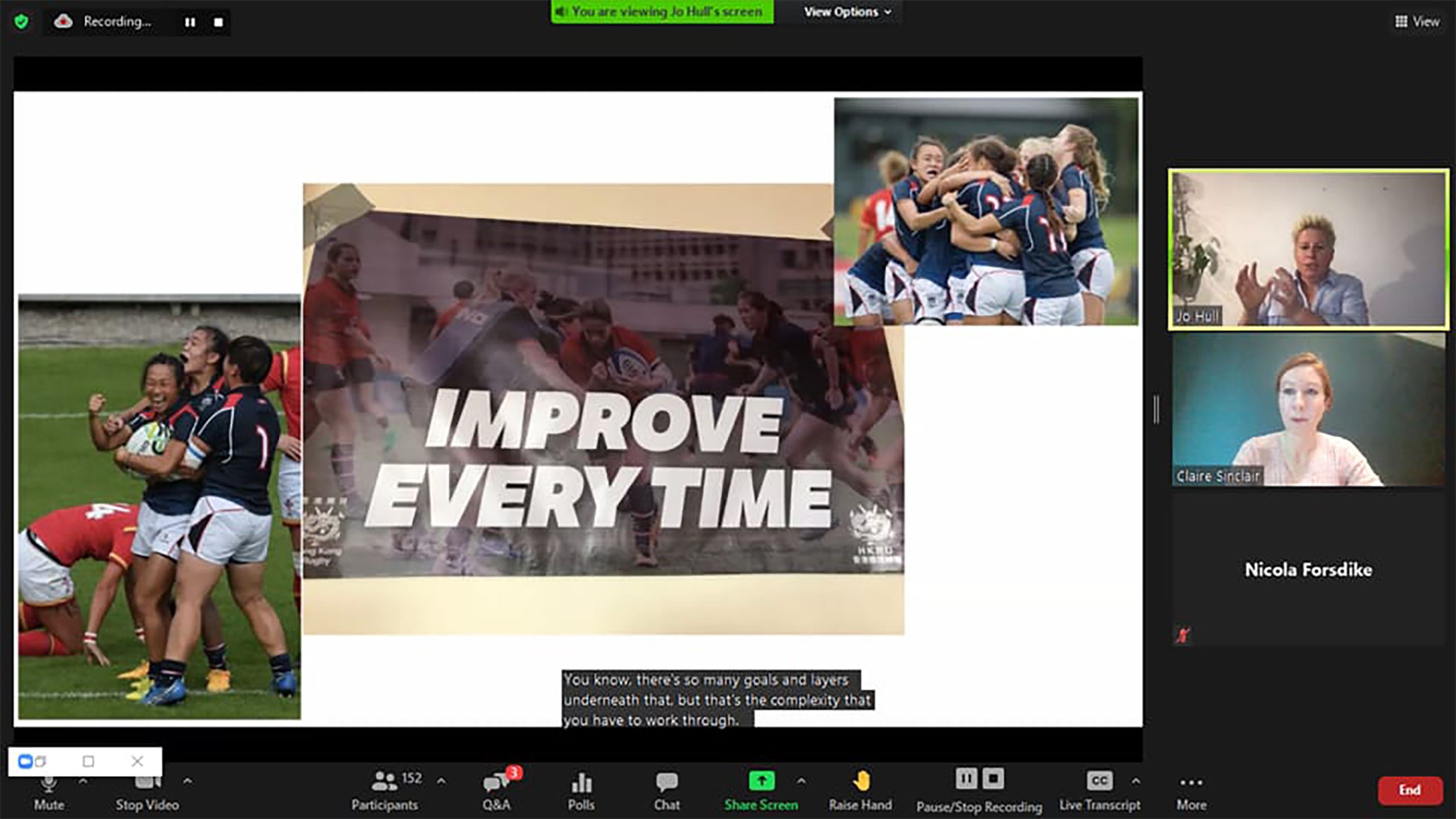 Working virtually opened up opportunities to access a wider pool of potential guest speakers to share their experiences with the cohort. They welcomed Fred Jones, formerly of Uber, now UK general manager of Tier, to talk about start-up life. And Jo Hull, head performance coach for the Hong Kong ladies rugby team, dialled in from Hong Kong to talk about high performance teams.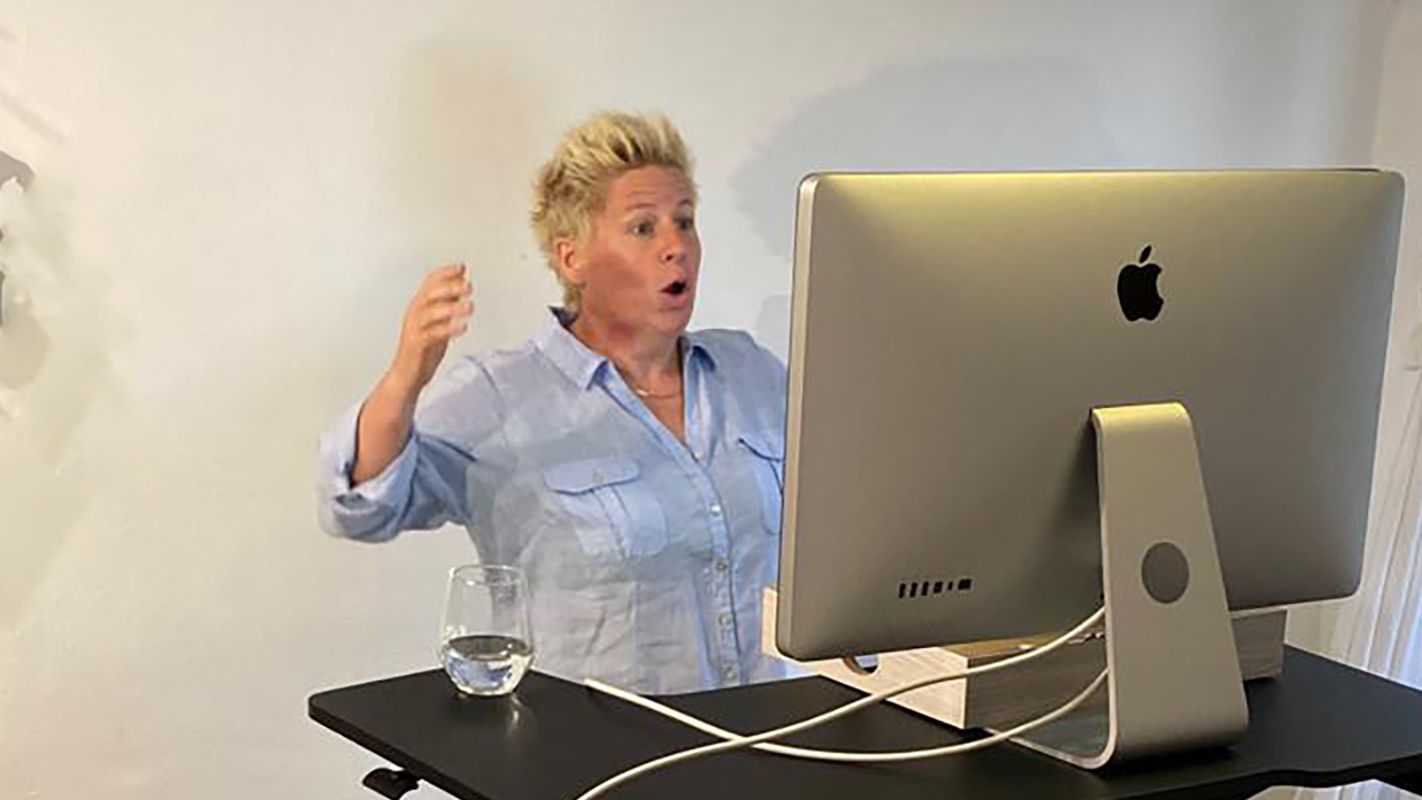 "There is no question that the online delivery has been challenging for students, however, it gave them the opportunity to develop online team skills - something that will be important to employers in the future, and it provided an opportunity to collaborate and connect with others at a time of isolation."
In the Department of Economics, Dr Mathilde Peron designed 'The Economics Summer Project', which was targeted at first-year students, but open to all. It gave students the chance to use real-world data to investigate important policy problems across three themes: climate change, public policy and the banking system. They were able to work on their own or as a group, with access to their own virtual space and collaborative tools. With the help of the Programme Design and Learning Technology team, Careers and the Maths Skills Centre, tips for online learning were also made available to support the students.
"Overall, this project has helped us to develop important skills that will be useful in the future, during our degree and careers. These include dealing with large datasets, creating graphs, entering formulae and creating pivot tables. In addition to data analysis skills, we also feel that as a group this project helped us to develop other softer skills. We learnt how to adapt to virtual working and collaborating online, developed our communication and teamwork skills, and overall we really enjoyed completing this project."
Given the positive feedback from students, part of the Summer Project has now been integrated into the first-year core module Economic Data Analysis.
Devising new materials for new challenges
Changes to the content and method of teaching gave lecturers the chance to create and deliver new online resources. Students can work through them at their own pace and refer back to them in the future, for example when they are on placements in industry. The staff-facing VLE has enriched provision for students through the sharing of research methods resources.
"A faculty-based initiative was set up to create an interdisciplinary repository of online research methods teaching resources. As I have been involved with teaching Research Methods to the Management School's online Masters students for the past three years, I shared my recorded video lectures and transcripts with colleagues to help preparations for dual delivery. I am very pleased to be part of this fantastic collaborative effort and have thoroughly enjoyed working with colleagues across the Faculty."
Professor Penny Spikins, in the Department of Archaeology, took the opportunity to devise materials to meet accessibility challenges.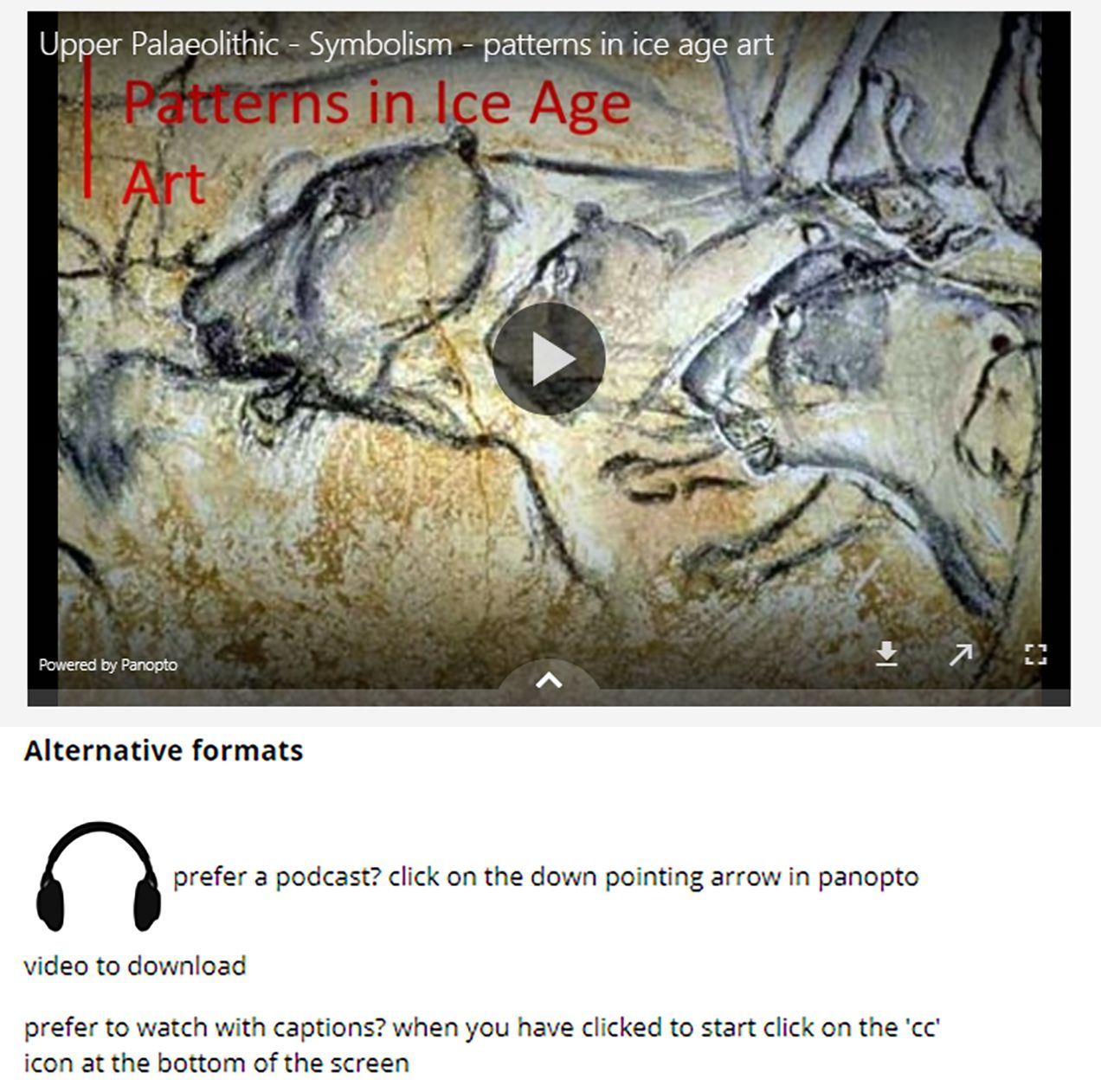 She commented on the broader impact this had for the whole cohort of students: "For example one of my students is visually impaired, so I made my lectures also available as podcasts by including audio descriptions of visual elements such as artefacts. I've carried this through to my undergraduate teaching and many undergraduates have been glad to be able to go out for a walk or run while listening to their lectures. I'd really like to see us developing more different routes through our teaching and assessment. As a member of staff with dyslexia I really appreciate how helpful it is to be able to teach and assess different people in different ways."
In Education, Dr David O'Reilly led an Education Online Support Group, to collect data on the department's online teaching experience and requirements. This work led to the launch of the Education E-Learning (EEL) Hub - a sustainable VLE staff site - in August 2020. Both the hub and the commitment of the group helped staff to rapidly grow their online teaching confidence and expertise, and provide an excellent learning experience for 2020-21 students.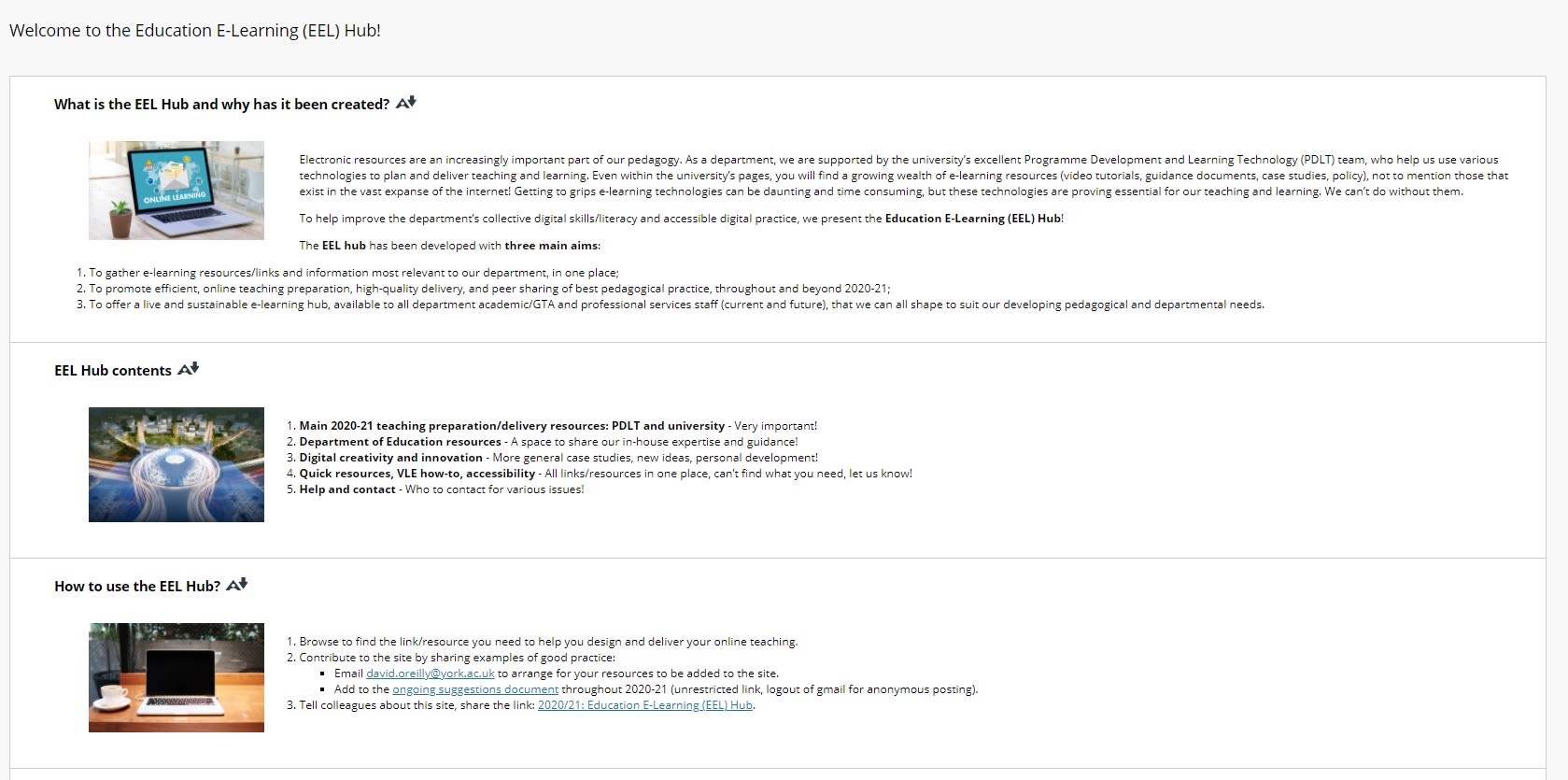 Keeping in touch and developing community
Professor Richard Waites, Director for Students, in the Department of Biology has used interactive surveys, polls and feedback forms to keep in contact with students. He said: "We had over 360 new first years arriving in September 2020 and this has been invaluable for keeping in touch with them, building trust and developing a sense of community. Our student expectations survey was very successful."
During the first lockdown, he asked graduates for advice to pass on to current students. He said: "The response was amazing and we could identify the skills our graduates found most useful from their degree and most useful in their career so far."
Other initiatives include: 
Regular live Q and A sessions to answer questions, develop a community and share information across cohorts. 
Surveys covering topics from workloads, assessments and mental health to finding out where we can help and provide more support. Popular questions are on study habits, how to work more effectively and 'What will make this less stressful?'
A weekly quiz and chat on Friday afternoons.
Richard has not shied away from asking difficult questions about loneliness and isolation. This has helped students come forward to ask for help.
"The department has been exceptional this term with their constant communication, I certainly haven't been left feeling alone while studying at home."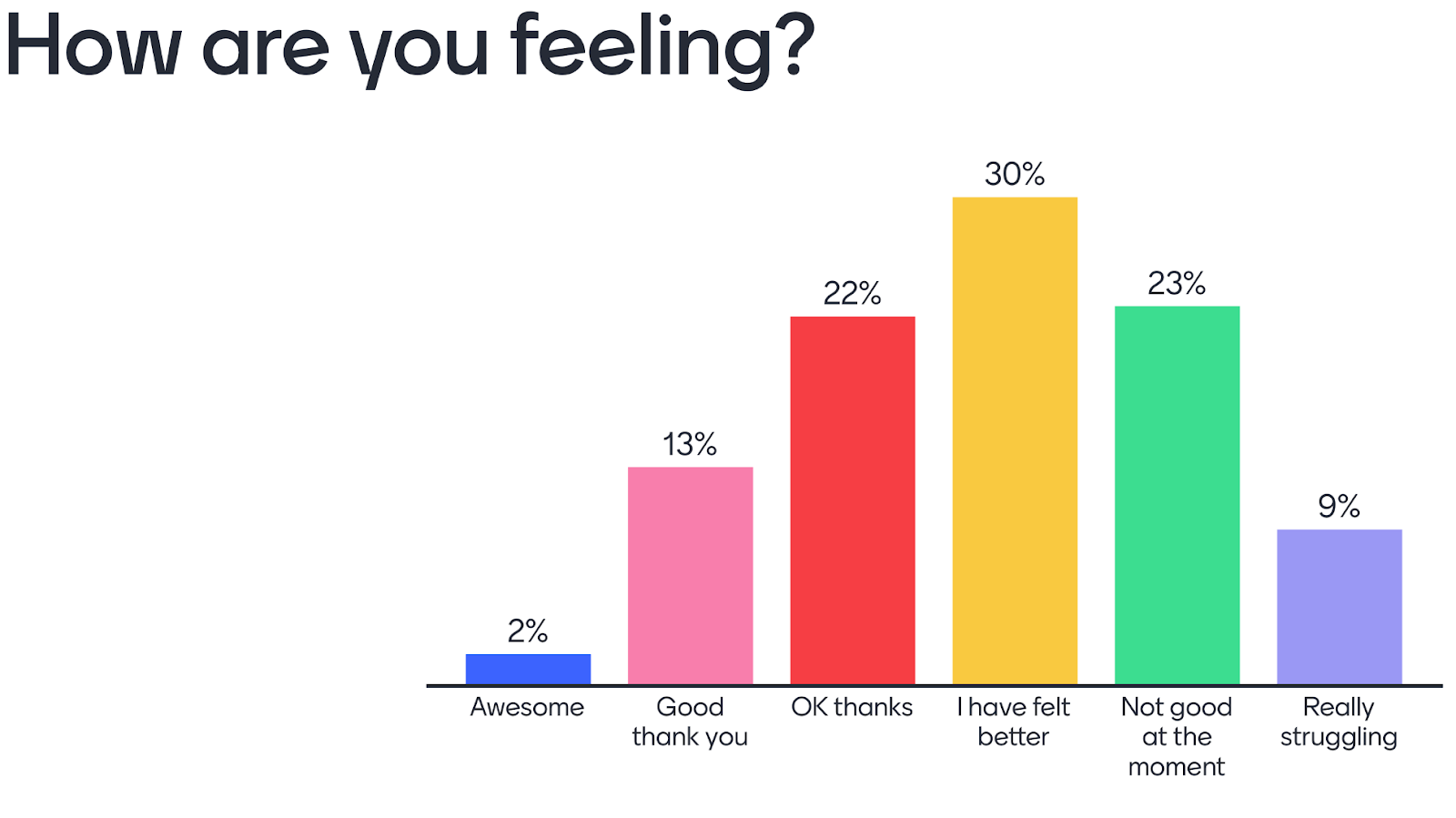 What changed in response to the surveys? 
The department set up study groups and found ways for students to keep in touch with each other. They used survey results to inform teaching practice across programmes and beyond, particularly to encourage students to connect by using breakout rooms. 
Richard collaborated with students to generate top tips and advice for studying in lockdown. He also looked at the wider student experience, finding out more about how mental health and wellbeing, finances and accommodation interact with learning and assessment. This complemented the work of Professional Support Services (PSS) staff in Biology Student and Academic Services. Richard said: "They have been amazing throughout the pandemic and the support they provide students has been exceptional. The students really appreciate their efforts. This shows how academics and PSS colleagues can work together."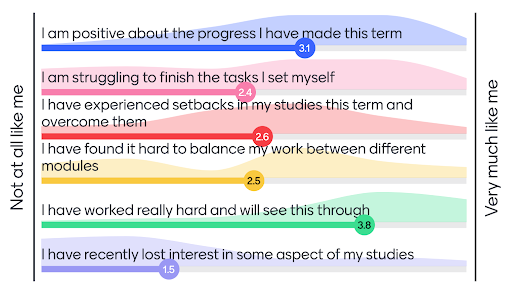 "It feels like the staff care about us and it's reassuring to know we're all in the same boat. I also really appreciate the weekly feedback forms and all the Q and As, it makes me feel like my voice is heard as a student."
Regular University-wide pulse surveys with students have now been embedded in our approach, as well as evolving our strong partnerships with Students' Unions to keep student feedback and insight at the heart of decision making.
Connecting with subject experts and peers
In the Department of Education, Professor Paula Mountford responded to requests by international MA Education students for connection with UK teachers and educators.
In one project, Teachers Talking, she interviewed newly-qualified teachers, head teachers and leaders about life in the classroom during the Covid-19 pandemic. In another, she invited educators to lead drop-in sessions and answer students' questions.
Both projects used Zoom and the VLE to share the resulting resources and create connections between students and educators.

Students said it helped them develop their knowledge and understanding and they enjoyed the exposure and interaction.
Also in Education, to help new students get to know the University, increase contact with their peers and encourage adaptation to independent and interactive learning, Heather Buchanan started a TESOL café.
Over 80 per cent of the students on the Masters course attend the virtual café each week for quizzes, talks and discussions. All are international students and 90 per cent of them are not in York. The TESOL rep at the staff-student forum said: "Students feel cared for," and in a poll at the end of the Autumn Term, 86 per cent of attendees said it was extremely useful or useful.
Supporting unforeseen costs
Thanks to the generosity of our donor community, York was one of the first universities in the country to launch an Emergency Student Support Fund (ESSF), at the end of March 2020. Since then York students have had regular opportunities to apply for grants of £500 to help with unforeseen costs that arise as a direct result of the Covid-19 pandemic. 
So far it has given over £1.3m of financial support to more than 2,500 students. The fund is supported by the University and donations from alumni, friends and supporters, through the Office of Philanthropic Partnerships and Alumni (OPPA). One in ten staff members have donated to York Unlimited over the year. A further 220 retired staff have also given to the fund.
One student this fund has helped is Luke, a Maths student who usually depends on part-time work to pay his rent and bills, but was unable to secure this in the autumn due to the impact of Covid restrictions. Thanks to a grant from the ESSF he was able to access the help he needed and concentrate better on his studies.
And for our postgraduate researchers, restrictions in laboratories and fieldwork have necessitated fundamental changes. By the end of 2021, we will have distributed approximately £2m to support funding extensions for PhD researchers most impacted by Covid-19 restrictions.
Thanks to the Wolfson Foundation and other private donors, we made a Postgraduate Research Writing-up+ Support Fund available for postgraduates experiencing financial hardship as a result of Covid-19 during their writing-up phase or submission extension.
---
Tuesday 14 April 2020 was the start of the Summer Term. On 23 April the first human trials of a coronavirus vaccine in Europe began in Oxford.
By 6 May the number of recorded deaths from Coronavirus in the UK was over 30,000.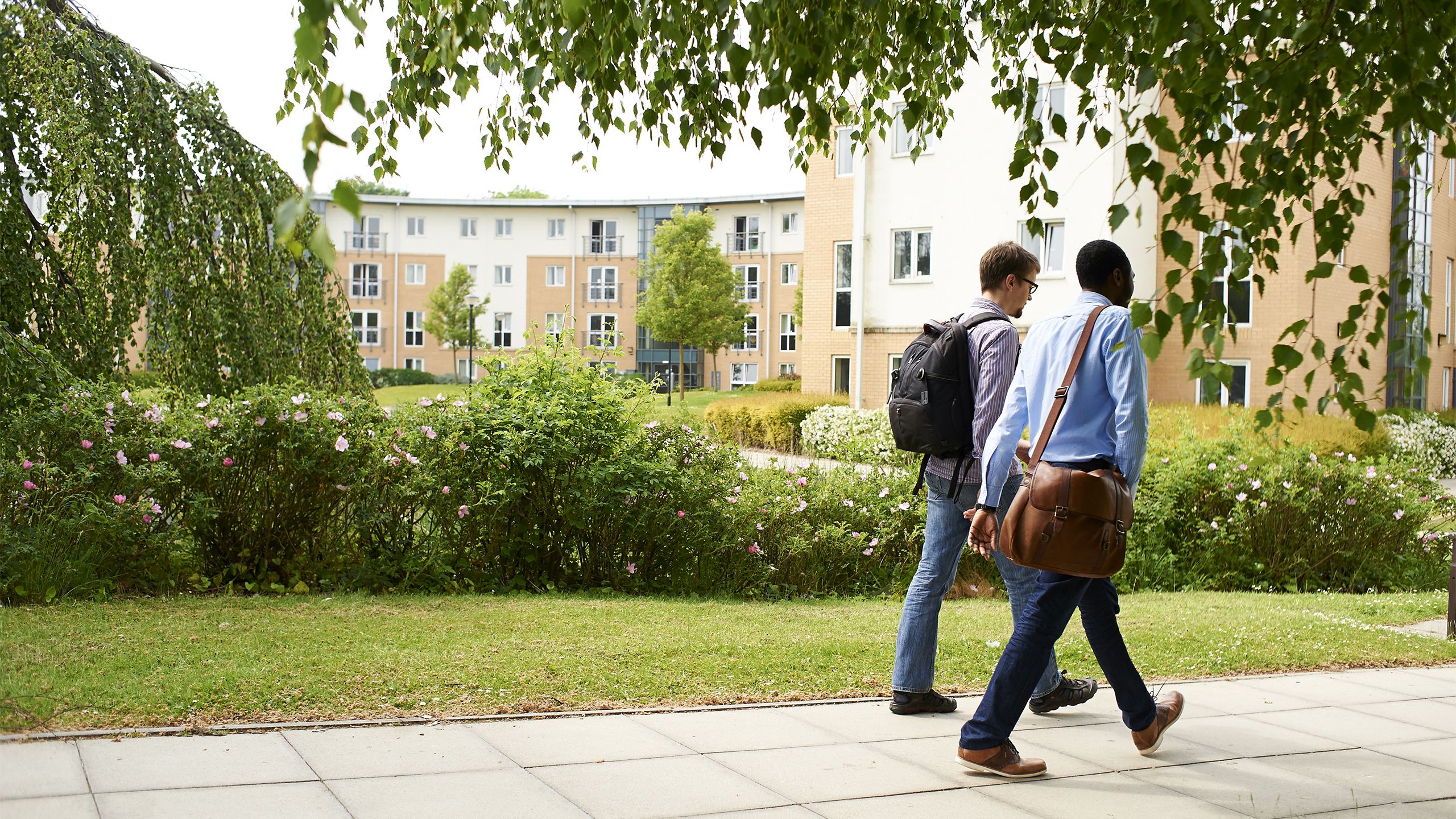 Supporting academic skills development
We moved all academic skill support online, offering: 
Access to self-help, online resources - 24/7
Academic Skills and Communication Workshops
Academic Skills Community Groups
One-to-one support through the Maths Skills Centre and the Writing Centre.
In the Autumn and Spring Terms there were a total of 1,695 appointments with the Maths Skills Centre and Writing Centre, for one-to-one skills support or workshops. 
Students said this range of support helped them feel part of a community, share their experiences and get to know new people from different countries - giving them new perspectives.
"When we are isolated as students, it is so important to have someone to talk to, who is knowledgeable about human behaviour and learning strategies...  if you can find techniques that work for you, and ways to get through challenges, you can apply that to whatever area you are developing in."
"I just wanted to email to say how brilliant your session was! I learned a lot both in terms of improving my own communication, but also from your excellent online teaching practice. The material was very engaging, and tailored to a broad audience. I also really enjoyed the interactive elements."
"The sessions were really helpful, showed me where I can access some great resources for reading. Also a nice way to meet new people and make some friendships in lockdown."
Over the summer, restrictions were eased, allowing some reopening of shops. Face coverings became compulsory in enclosed public places. 
The Library began a phased reopening, and launched its Book Takeaway Service to widen access to print resources.  In the last year, we have provided 550+ covid-secure study spaces across a range of locations.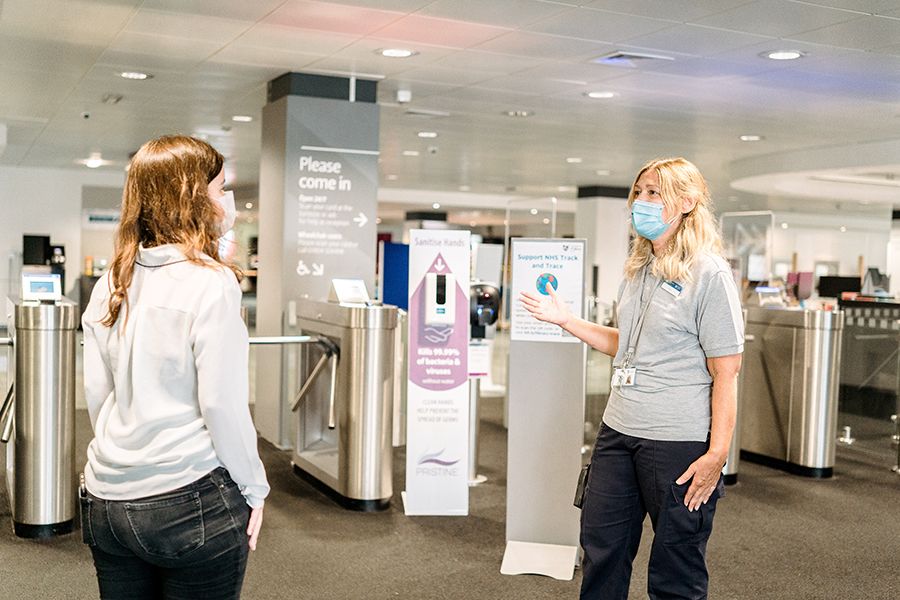 ---
In August, we held our first virtual graduation ceremony. In the absence of being able to celebrate in person, it was important to be able to mark the achievements of our graduates and a mix of online content and social media helped us to do this.
Staff in the Graduation team also rolled out a new system so students could graduate and receive their awards online. As of March 2021, there were 17,064 students registered and 33,390 documents uploaded. The system's supplier noted that we established it faster than any other University in their history.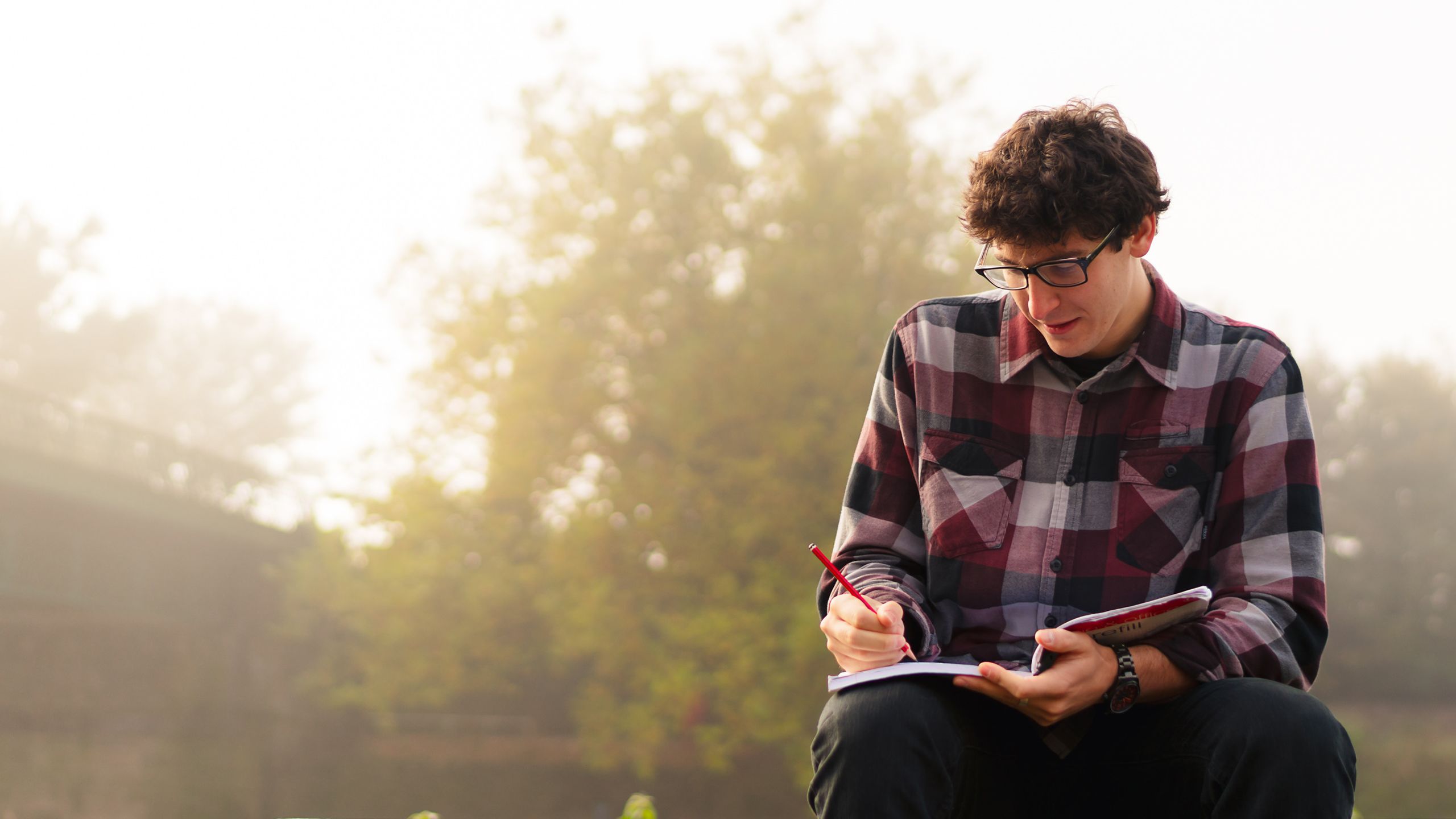 A-level results week was chaotic and confusing. After uproar as 36 per cent of grades in England were downgraded by exams regulator Ofqual, the Government announced that grades would be based on teachers' predictions. 
Colleagues working on clearing and confirmation had to deal with the technical challenges of new ways of working, the increased volume of calls to our vacancy hotline and the uncertainty around policy changes. They handled prospective students with care and compassion, as this parent wrote: 'Thank you for the support and communication with my son and I during what has been a testing period for everyone, including yourselves. The service rendered by the department has been second to none.' 
"Thank you for the care and integrity with which you handled university applications. The education sector is frantically trying to help so many individual state-educated students, adversely and potentially unfairly impacted by the application of an algorithm. It is brilliant and affirming to see York taking the time and trouble to reach out to and value a young person rather than relying on an algorithm. We won't forget."
Another parent said: 'My son hadn't slept well since results day. When the verbal offer came in he came running into the kitchen in tears. You have turned dreams into reality. From the bottom of our hearts, thank you!'
To support new students who would be starting University at a time unlike any other cohort, we designed and delivered four Short Private Online Courses (SPOCs), for undergraduates and postgraduates, on learning at York and life at York. 
"This has been another fantastic course that has allowed me to feel more prepared for university, as well as calming any nerves or uncertainties. I think it is great that so much is mentioned in this course that isn't actually related to the academic side of university, in terms of extra opportunities and support!"
"Not only did this course answer all my questions as well as questions I didn't even know I had, but the use of students, professors, employers etc, gave us a perspective on the university from multiple different angles. The whole experience turned the university from a standard building of learning, into a supportive and social community. I cannot wait for the next course to start!"
Our undergraduate Students' Union YUSU worked hard to build an outdoor space on campus that gave students a place to socialise safely and engage with clubs and societies. The Forest was the setting for a covid-secure Freshers' Fair, which ran alongside a virtual fair. An average of 760 people signed up for tickets each day, with 124,000 total visits to the virtual fair.
Autumn 2020
At the start of Autumn Term 2020, we prepared campus for the return of staff and students.

Regular and ongoing consultation with our Trade Unions representatives contributed to risk assessments and protocols.

The NHS Test and Trace app launched, we set up a walk-in testing centre on campus, and established a Covid-19 Community Charter to make it clear what everyone could expect of the University and each other.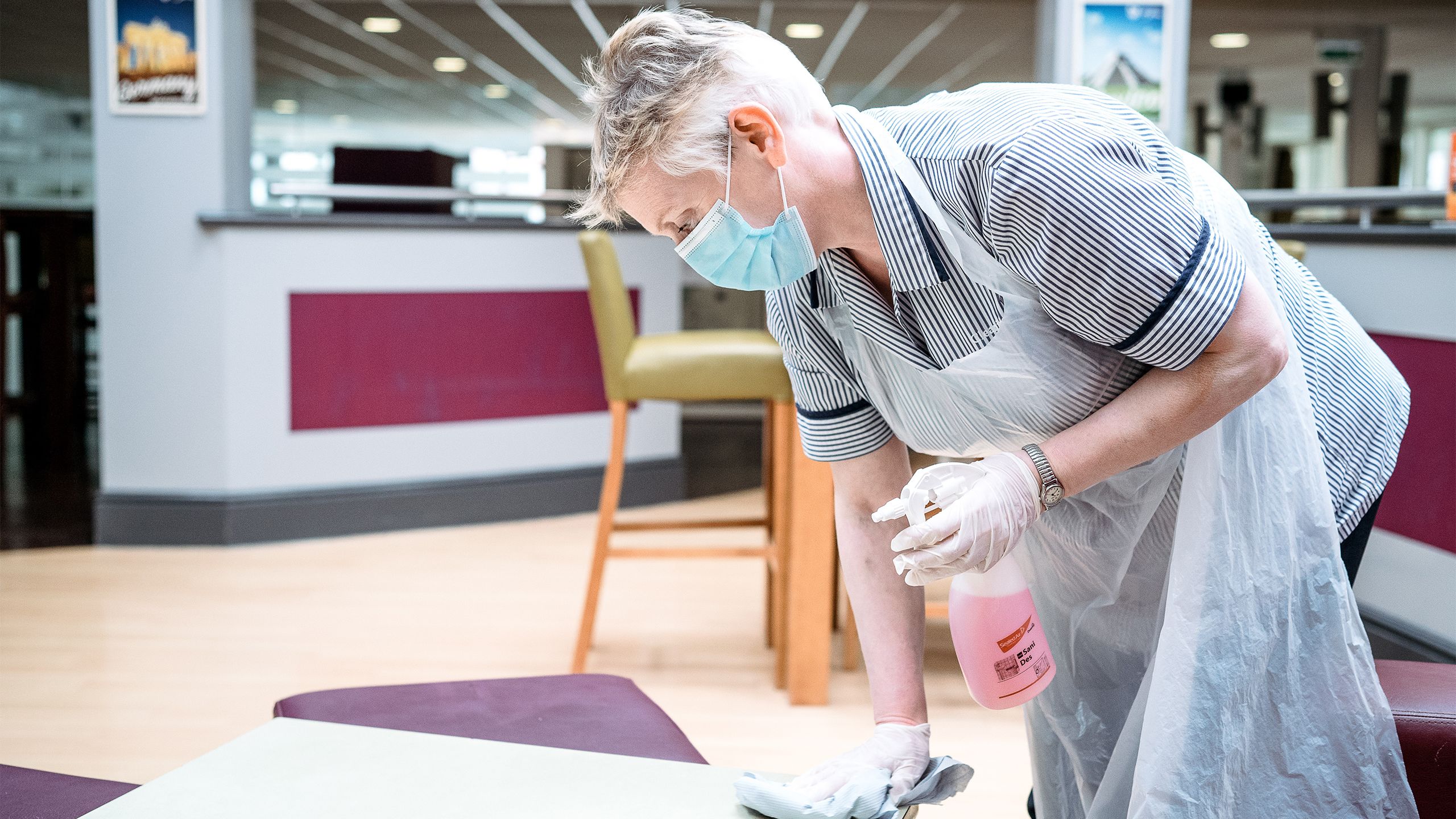 Early on in the Autumn Term, colleges delivered care packages to houses and flats where students were self-isolating. Staff volunteers made regular welfare checks to every self-isolating student - with more than 200 a day being added to the list. Given the short timescale, the support provided was an exceptional effort. 
"I'm writing to thank all those involved in looking after students currently on campus. My daughter is one of those students and she regularly relates how well she is being looked after by the College and the University. Food deliveries and vouchers to order food online if self-isolating, and the provision of well-thought-out packs with cards, games and activities seemed to have really helped keep student morale high. More importantly, the College staff do seem to be genuinely supportive of student welfare which is reassuring for both students and parents alike. Being in touch with friends at other universities, my daughter is well aware of how fortunate she is to be at a university which is proactively supporting its students. As a parent, I really appreciate the efforts being made."
Supporting contact tracing
The Student Hub were instrumental in ensuring that all students who reported they were self-isolating received details of the support they could get. They emailed over 6,000 students before the process was automated at the end of October. The team still responds to individual queries regarding self-isolation and contacts students who are waiting for test results to identify positive cases. 
"The Hub has been essential to the contact tracing process, including chasing up test results with students on a daily basis, quickly escalating positive cases to our team and helping us send self-isolation notifications to students identified as contacts. In contact tracing, time is crucial and the Hub has maintained high standards of responsiveness, consistently communicating cases to our team and responding to self-isolation queries within the same working day."
Our Contact Tracing team has worked closely with local Public Health to trace approximately 1,200 student cases. 
Each positive case receives a phone call from a University tracer, emails for their housemates, and letters for any University-based contacts we identify during the tracing process. We've worked across teams to track transmission quickly and deploy targeted testing for accommodation blocks. 
Students also continue to be contacted by NHS Test and Trace and, if resident in York, may be contacted by the City of York Council Public Health tracing team, ensuring positive cases within our student community have contact with at least one of the test and trace teams. 
Students have been overwhelmingly engaged with the process. We have an 88 percent success rate of students speaking with our contact tracers during Spring term.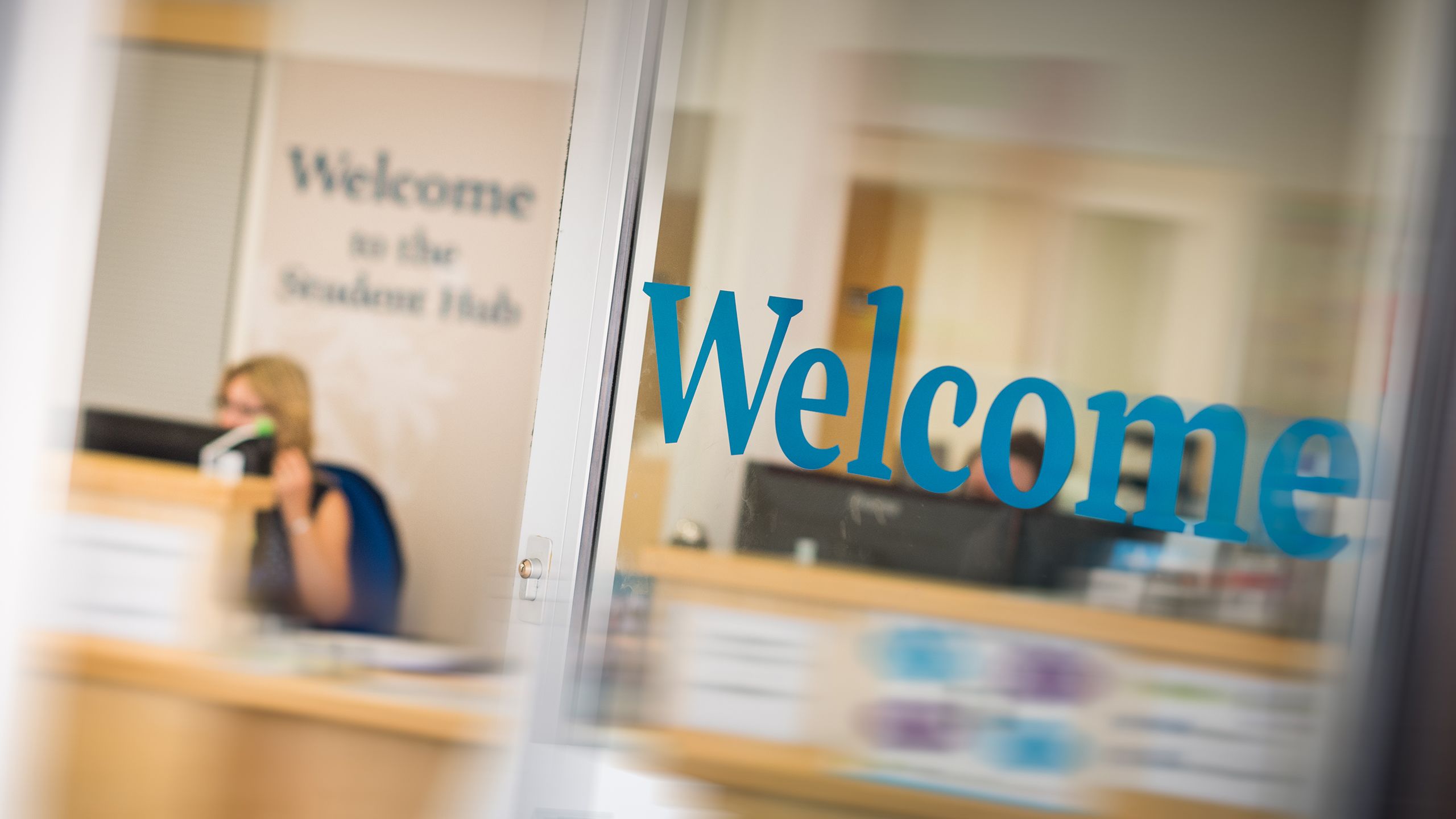 Lockdown 2
In November, when the UK went into a second national lockdown, staff from across the University came up with innovative ways to continue their research and connect with and support students.
During two weekends in November, Catering Services supplied 4,561 free hot drinks and breakfast sandwiches to students. 
"I really liked the veg breakfast sandwich and coffee we had for two weekends. It was a real highlight of my day to grab those, sit in the Quiet Place and enjoy an hour or so of fresh air."
"The staff were exceptional, they really brightened my day."
"Again I will say thank you as this response has been a life saver in the circumstances!"
We supplied unlimited data mobile broadband connections to staff and students who were struggling with internet access for online teaching and learning. 
"Thank you so much for your help with pushing this through, I cannot explain how much of a relief it is."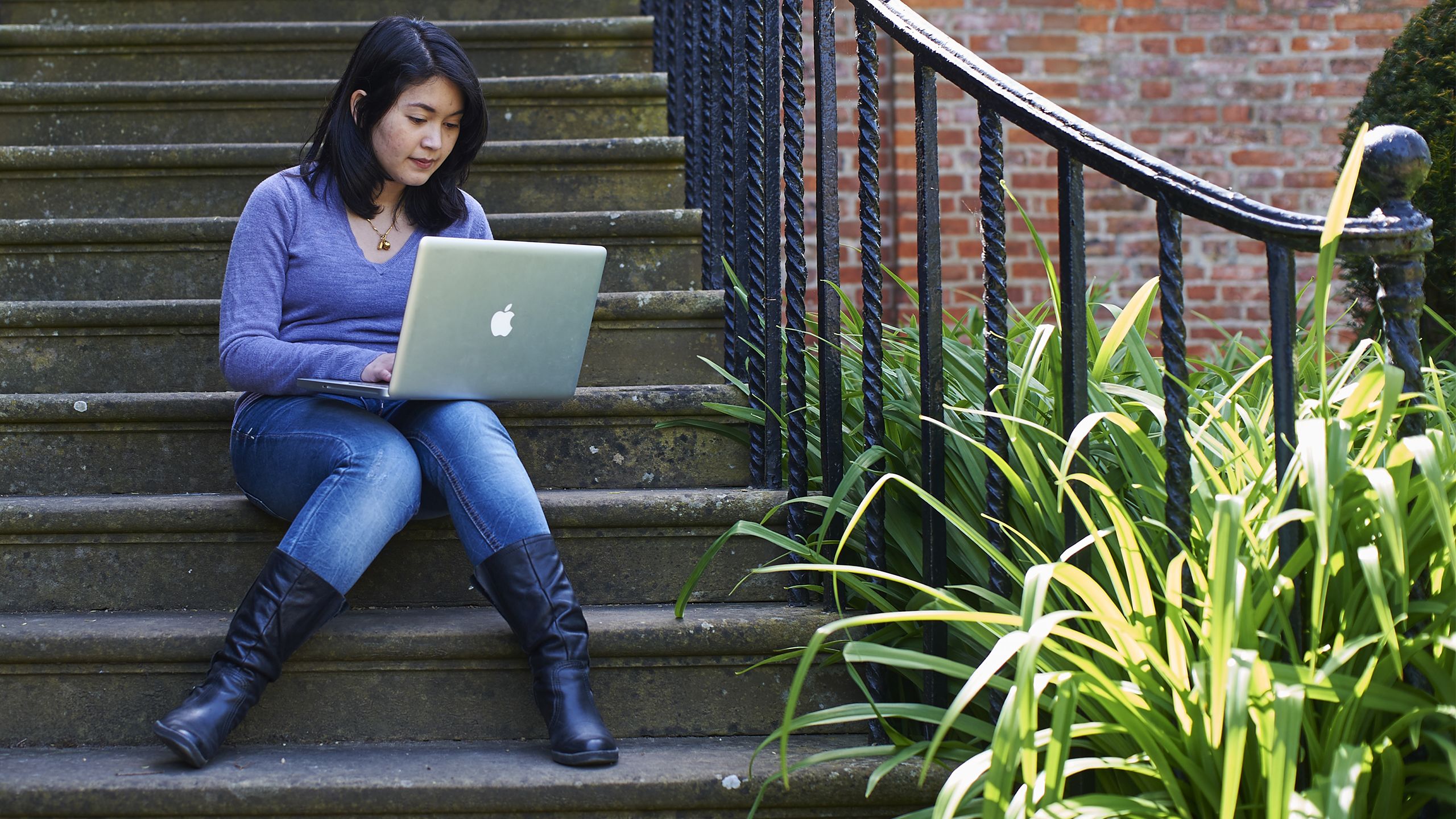 Supporting self-isolating students
As the number of self-isolating students increased, we developed and refined a support pack for them. The retail team started a free delivery service for students with no minimum spend and next day delivery. They also offered a laundry service, collected parcels and signposted self-isolating students to other support. 
Volunteers came together to pack and distribute support packs and hampers - including staff from teams across Commercial Services.
"I just wanted to say how appreciative I was of the support that I received during my recent self-isolation period. The food parcels, activity pack and voucher were absolutely amazing and totally unexpected. Within 30 minutes of completing the self-isolation form, I received my first daily phone call checking how I was. In addition to all of this, the website offered very useful advice and guidance which was easy to navigate and offered all the information I required. Knowing that we had enough food and not having to trouble our neighbours/friends for help, meant time could be spent just focusing on my health and getting over the virus. I cannot thank the University enough for all the support and help provided during this difficult period. It really has been very much appreciated."
Supporting under-represented groups
We pride ourselves on supporting students from under-represented groups. Over the year we have put on online inductions, quizzes and escape rooms, a Walk and Talk event for mature, local and commuting students, virtual Coffee and Craft sessions, and an online Christmas party. 
"I massively appreciate the effort you guys are putting in to organise these events. Thank you for giving me a piece of normality, socialising and relaxation."
The Student Buddying Scheme supports new students with their transition into University by matching them with a Student Buddy. In 2020/21 201 buddies supported 445 new students. 
"Thank you so much for organising these! It's nice to feel part of the uni community as we haven't been on campus for lessons in 11 months now."
Christmas 2020
Over Christmas we targeted support to these groups, as well as an immense effort for all those students who were staying in York. 
We distributed over 250 Christmas hampers to student households on campus, over 850 individual students.
We organised the distribution of hampers to over 900 student households off campus, over 2,400 individual students.
Our Christmas stocking campaign raised £5,347 from 205 donors to give stockings to students without family support.
"The first time I received a Christmas stocking was last year. I wasn't even expecting anything from anyone so it was a welcome surprise. It was really nice to know that the University cared about us students who wouldn't really be celebrating Christmas. I felt like I wasn't truly alone and everything was just so thoughtful."
"My student house is my only home - I don't have family to go home to or even escape the bustle of uni life for a weekend during term-time. I cannot put into words how much being able to open something on Christmas Day made my day and brought some joy into a very difficult time of year. It was incredibly appreciated and I couldn't thank all of those involved in the project enough for their generosity."
The Office for Students cited York as an example of ideas and practices for Students without Family Support Over the Winter Break, and again in January as an example of how providers can look to support outcomes for care experienced students.
2021: Lockdown 3
We went into the Christmas break hoping 2021 would offer a more optimistic outlook.

But on 4 January 2021 the Prime Minister, Boris Johnson, announced that the UK would go into a third national lockdown.

A new variant of coronavirus had been discovered in Kent.

The death toll passed 100,000, but by the end of the month, government figures showed that 8.9 million people had received their first Covid-19 vaccination.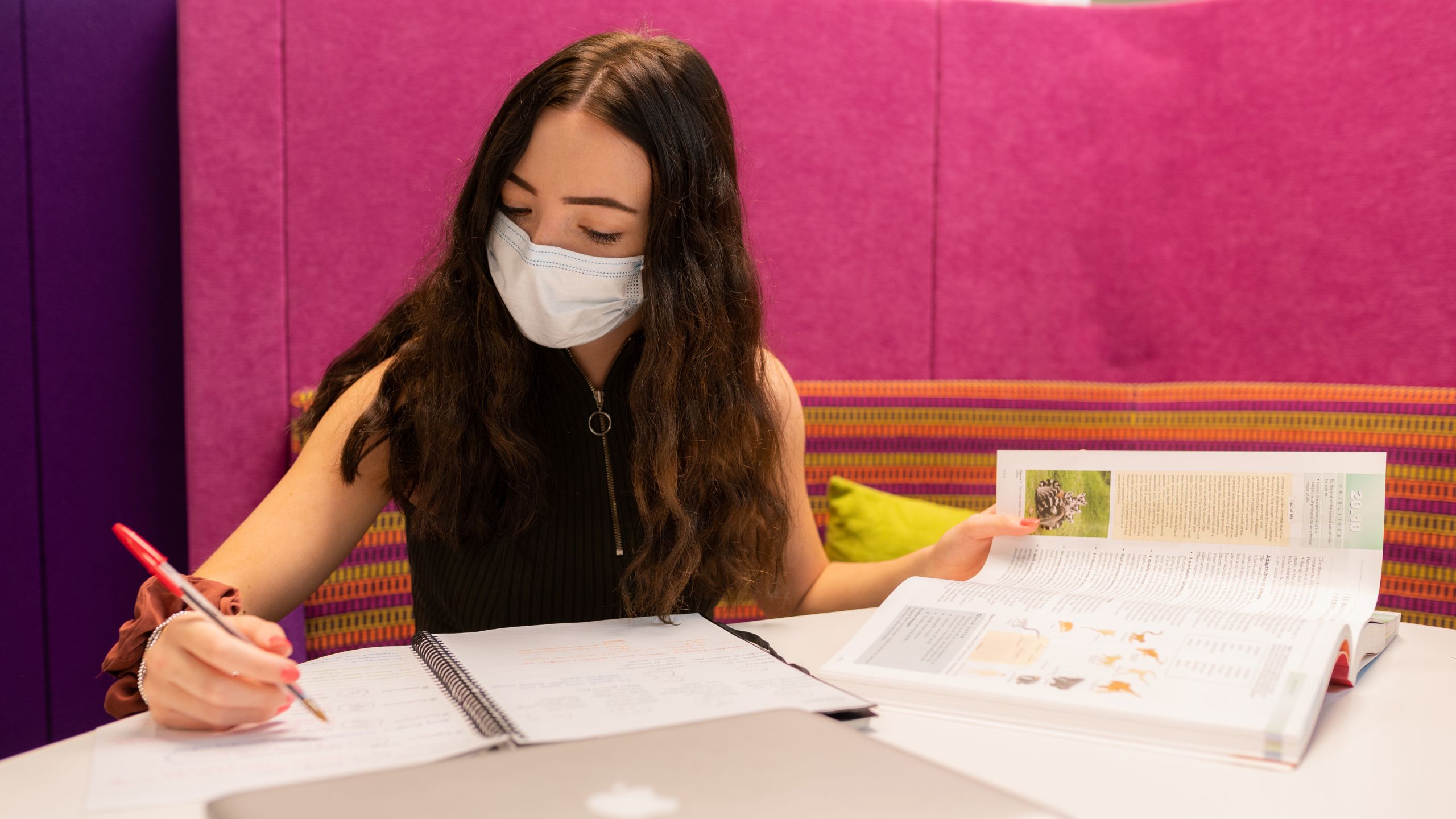 Supporting international students
International students faced even more uncertainty, as the situation in the UK rapidly evolved. We helped them travel safely to York, expanding our airport collection service and joining a scheme with other universities to charter flights from China into Manchester. As the rules on travel changed, we put together a package of financial support to help with the costs of mandatory quarantine and testing for international students arriving in York for the first time.
At the International Pathway College, the Foundation Programme's Language and Study Skills module has been using Xerte to create interactive flipped content for students to help them prepare for live sessions.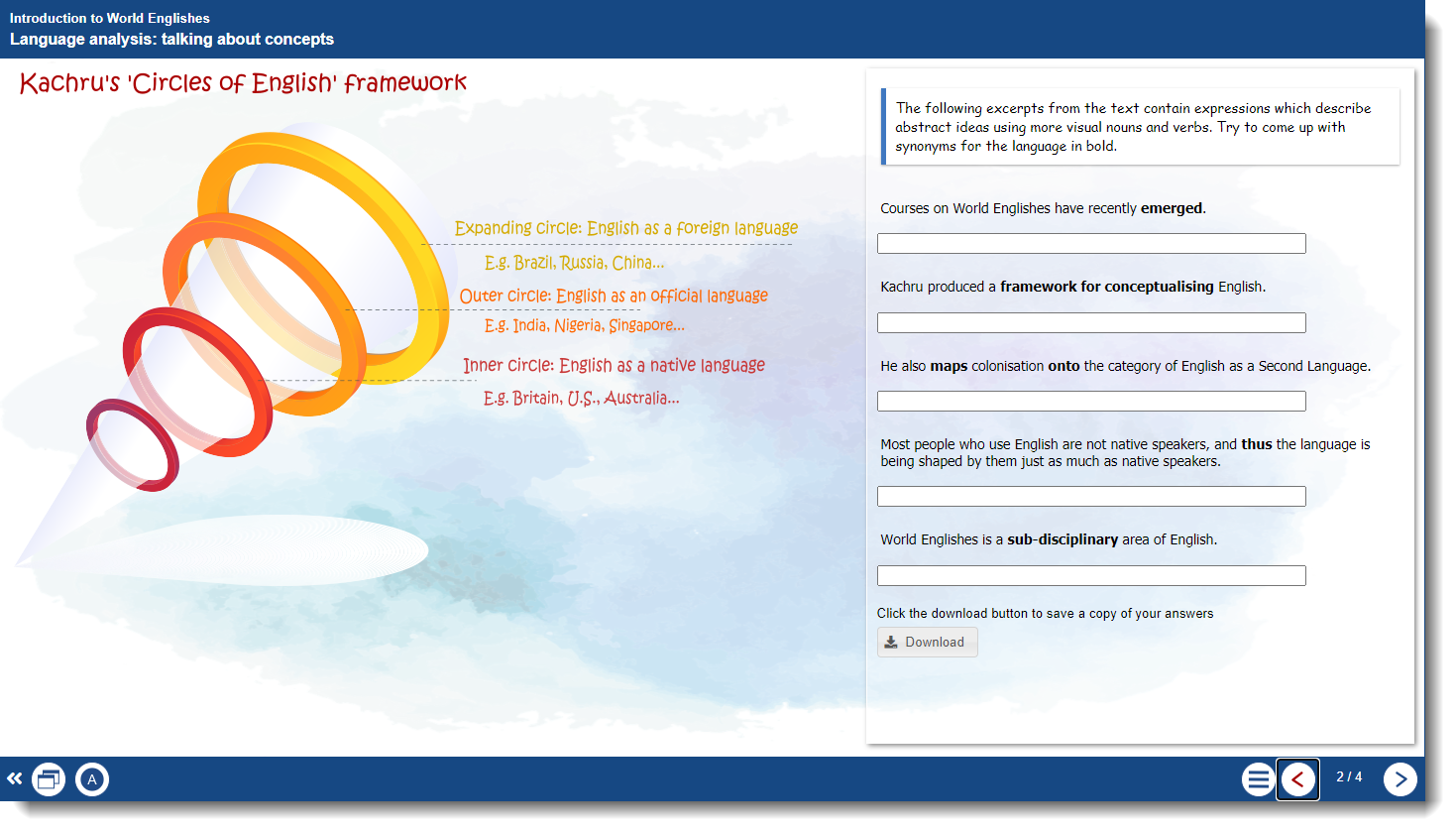 Teaching material is presented in bite-sized learning objects which include quizzes and activities with instant feedback. This means teacher-student contact time is used for seminar-based discussion rather than information transmission. 
"So far, the approach has been very successful; students enjoy using the material and are coming to sessions well-prepared."
Supporting graduating students
Students graduating continue to face a very difficult job market. The Careers Service developed Covid Special Edition Career Journeys, tailored for each year group. They updated them again for undergraduate, postgraduate taught and postgraduate research. All steps are accessible online. 
"A fantastic opportunity to realise what I need to develop, going forward in my career. This has proved a worthwhile activity in the midst of the Covid-19 lockdown, serving as a welcome change. Thanks to all who put together this programme, in spite of the pressures and difficulties the lockdown will inevitably have imposed."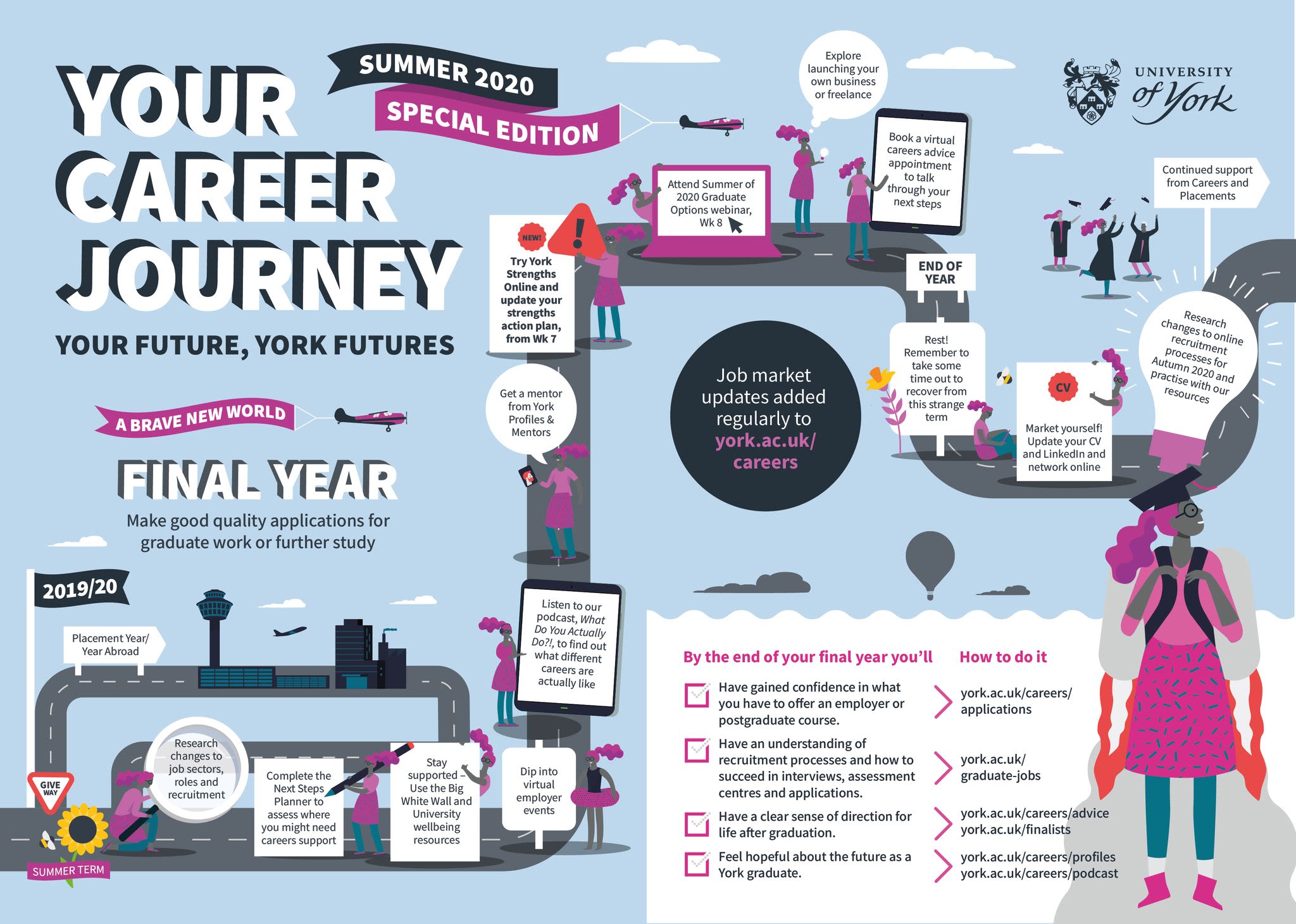 "This experience is extremely valuable and I'm so grateful it continued despite the global pandemic. I can definitely see myself using the leadership skills I have learnt in my future, both within and outside my chosen profession."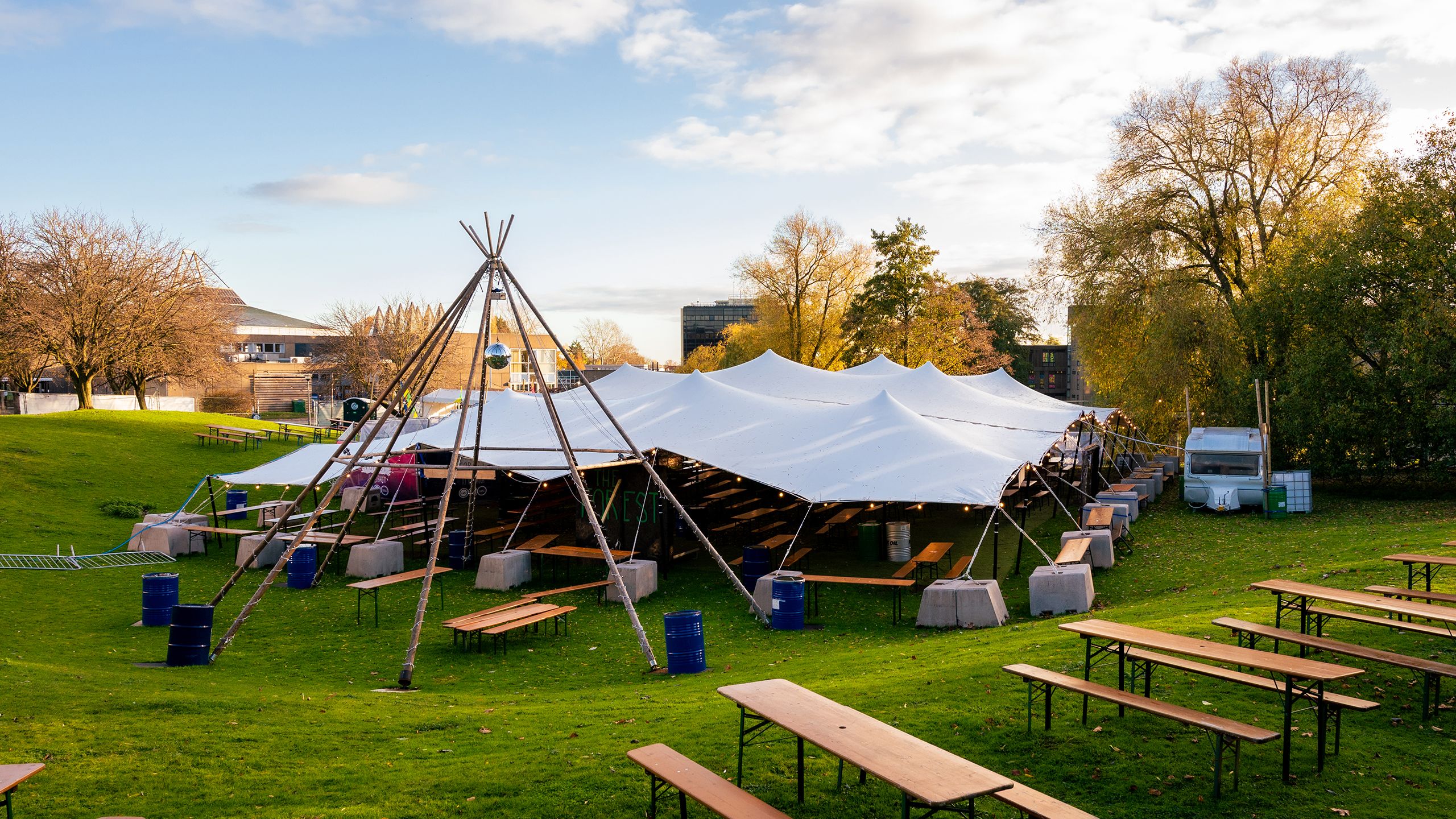 Over a year of lockdowns, online and blended learning, self-isolations and illness, the University has spent just over £3.5m to support students - with their finances, mental health and wellbeing, study and social initiatives. We have worked with our Students' Unions throughout to share ideas, collaborate on initiatives and ensure they are up to date with rules, regulations and sources of support. Their contribution has been extremely valuable.
Our campus has never closed, with essential workers remaining on site throughout the year to support students and colleagues. Others have balanced the demands of work with their home lives and the pressures of remote working.  
The demands on staff have been relentless. Our community has worked creatively, with compassion and determination, to respond and adapt to uncertainty and constant change.
We thank each and every member of our community, in departments and teams across the University, for everything we have collectively achieved and done to support our wonderful students.
This feature only captures a fraction of the efforts since March 2020. More examples are included in our collection: Staff and student support during a year of Covid-19. If staff have more great examples of a member or a team who has gone the extra mile, please let us know about it by adding to this record. 
Thank you to everyone who has helped capture these achievements, and all who contributed to this feature.