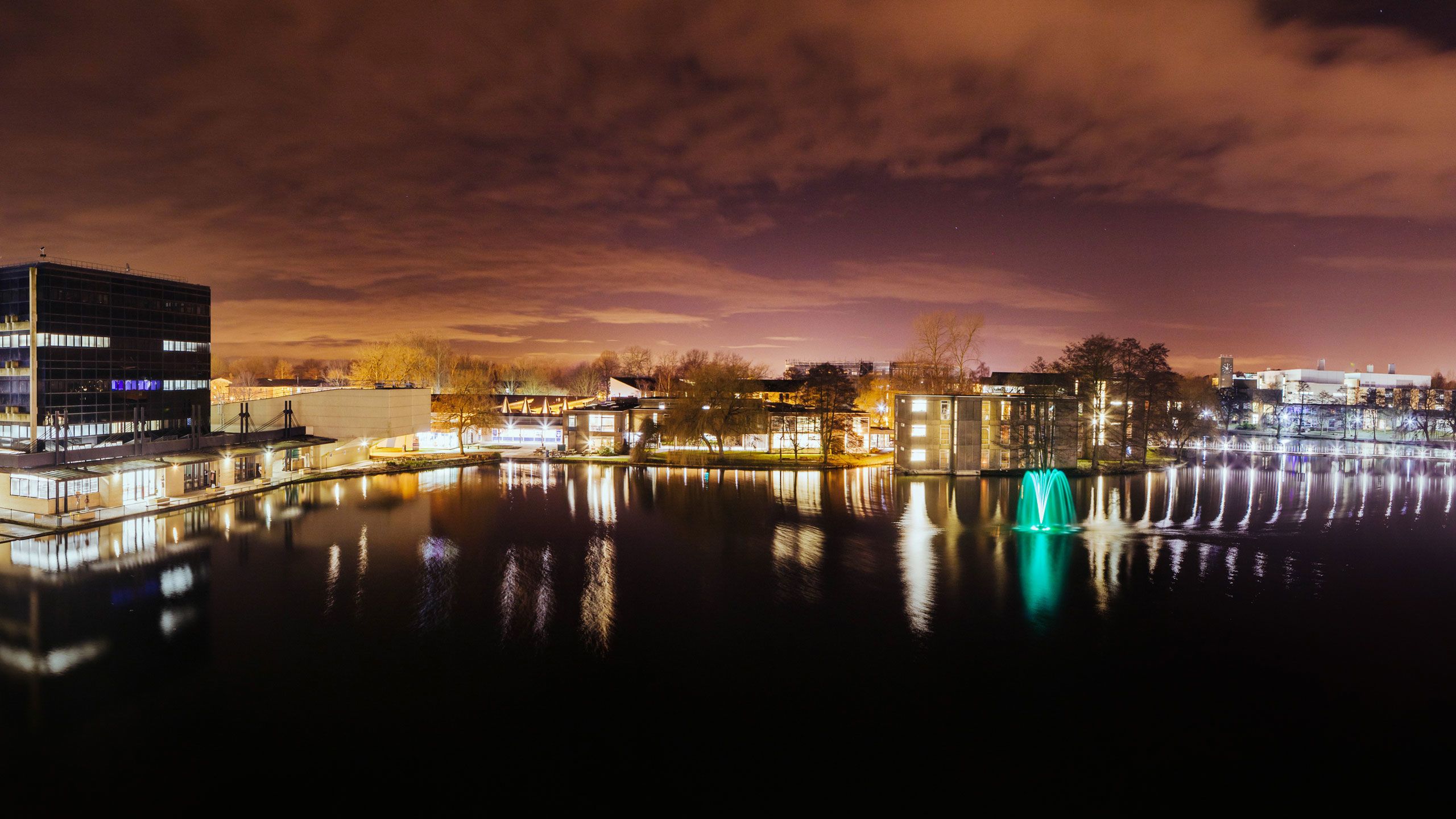 We are enabling students to shine
Thanks to the generosity of our donors over 2,000 students have so far been supported by a scholarship through the York Unlimited campaign. This support is making it easier for every talented student to achieve their potential through higher education, regardless of their background or income.
Our York Opportunity and York Futures scholarship schemes provide support specifically for our most vulnerable students, who face the most significant barriers to entering higher education. The extra support of these awards levels the playing field for these students with their peers, so they can study and make the most of extra-curricular opportunities without additional financial pressures.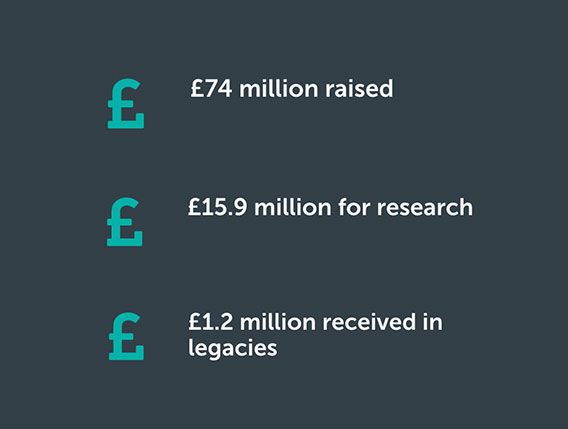 In the last year over 50 other scholarships and bursaries were funded by donations from individuals, businesses and charitable foundations to support students to fulfil their potential, including the Sharifah Sofia Albukhary Scholarships for international undergraduates, the Laidlaw Scholarship and leadership development programme, and the Wild Scholarships supporting PhD students in Chemistry from around the world.
Growing up in a less privileged country has made me value the importance of a university education. Had it not been for the support of a scholarship I might not have had the opportunity to study at the University of York. I am so grateful for this generosity, which has allowed me to join this wonderful university, which has played a vital role in moulding my character.
We are creating a Mentally Fit York
The Mentally Fit York fund was established in 2019 to support York's commitment to transform mental health through research and on-the-ground initiatives on campus and in the local community. So far the fund has raised £56,000 through community events the Great York Walk and the Short York Walk, and our 2019 Giving Day event. 
The money raised has supported six York Unlimited Mental Health Nursing Students with scholarships, contributed to the Student Psychological Wellbeing Cohort Study, which is tracking the psychological wellbeing of 1,500 students over time, including the impact of the Covid-19 pandemic, and it has also paid for the University's subscription to the Togetherall, an online platform that provides 24/7 online access to mental health support, and has helped 1,034 students so far.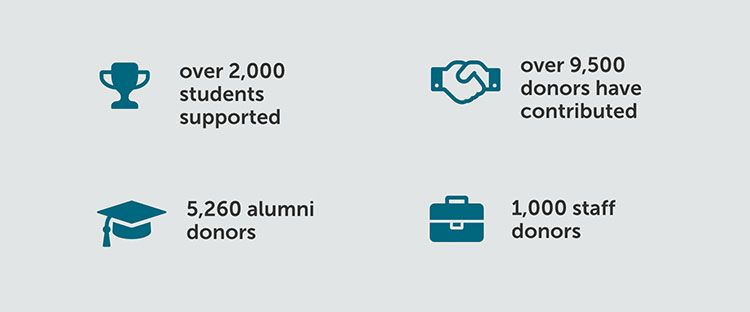 The Covid-19 pandemic has changed my course significantly, and I am now going out to practice as an 'Aspirant Nurse' in the NHS. Your support means a lot and has had a huge impact on both me personally and also on my patients and those that I care for. By allowing me to access further opportunities and focus on my studies, my knowledge, skills and understanding of mental health nursing have been enhanced. Being awarded this scholarship was empowering and a huge validation of my hard work.
We are partnering with businesses
During 2019/20 Santander Universities has supported over 100 students and graduates at York to access extra-curricular activities to help them build their skills and employability. When the Covid-19 pandemic hit, Santander generously donated an extra £25,000 to help York students through the crisis, part of a total £4.5million distributed to Santander's UK university partners to support their pandemic relief efforts.
Taking part in Santander's Emerging Entrepreneurs program, with incubator sessions covering customer discovery, funding, pitching, marketing and brand development, has already been invaluable for the professional growth of Experience Heritage. Furthermore, being able to hire an intern to develop our digital marketing strategy has helped us to take great strides forward in our online engagement.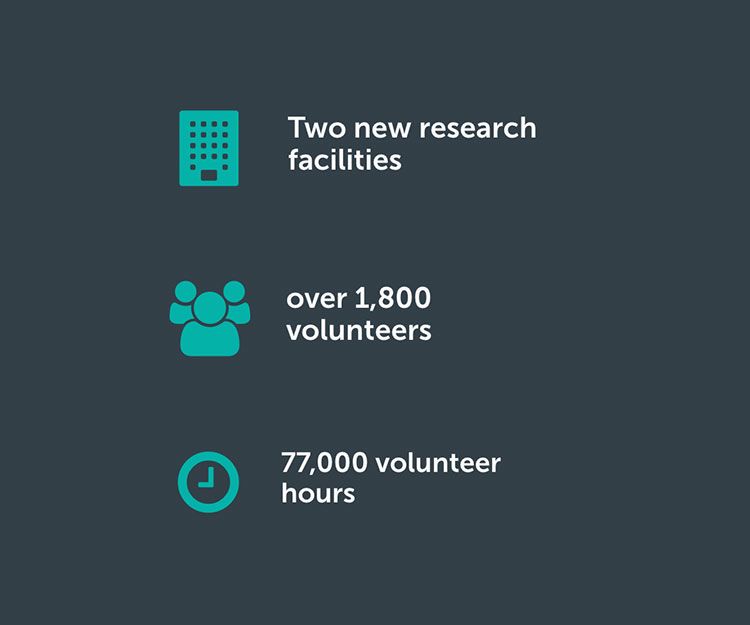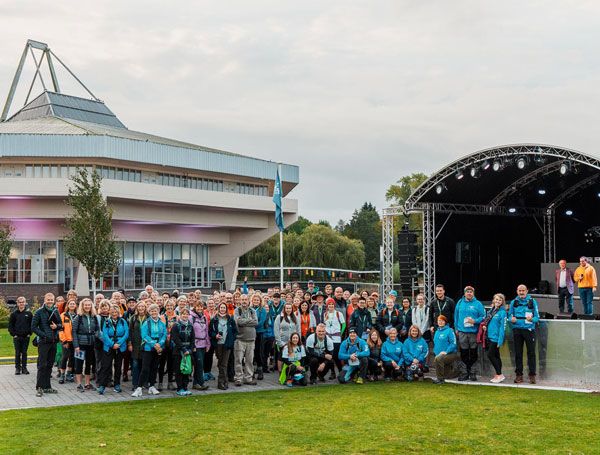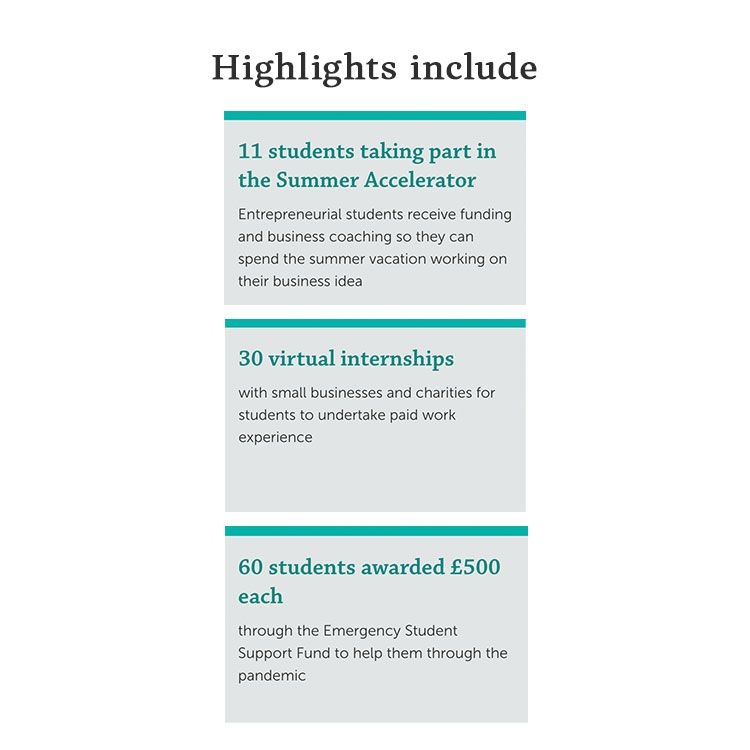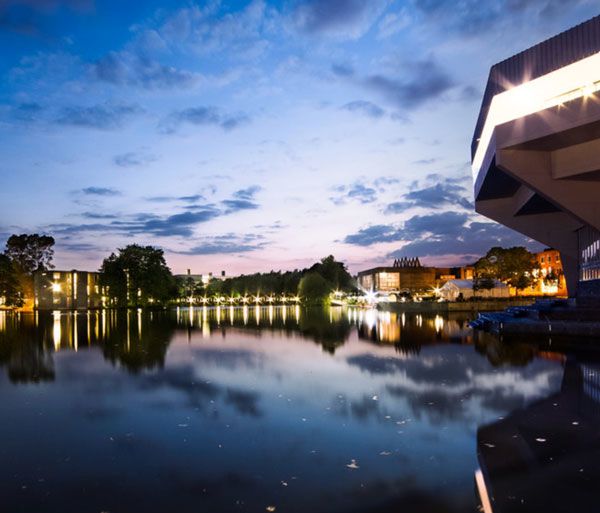 We have broken ground on two new research facilities and opened one other…
Thanks to donations from the Wolfson Foundation, the Wellcome Trust, and alumnus Tony Wild, the Department of Chemistry has broken ground on a new building that will be home to one the world's most advanced cryo-electron microscopy facilities, which will ultimately help discover new ways to tackle a range of human health problems, such as diabetes, that cause suffering to millions of people around the world.
The University has broken ground on Campus East on a home for the Assuring Autonomy International Programme, which was established with a £10m donation from the Lloyd's Register Foundation to address global challenges in assuring the safety of robotics and autonomous systems (RAS).
And we have opened the Leverhulme Centre for Anthropocene Biodiversity, which is examining how the relationship between humanity and the natural world is changing, and how we might develop and maintain a sustainable Earth. 
We are finding innovative ways to respond to global challenges
In the wake of the Covid-19 pandemic the Centre for Applied Human Rights (CAHR) identified the risk posed to particularly vulnerable communities, activists and human rights defenders, by the further shrinking of existing civic and political spaces.
For example, in response to the Covid-19 emergency, the Hungarian Parliament granted PM Viktor Orban the power to rule by decree, in a country that has already witnessed considerable restrictions on democratic spaces; in Colombia, shifting governmental priorities in the wake of the pandemic have left rural and indigenous communities unprotected.
The Centre has therefore received a grant from the Open Society Foundations to set up the Arctivists fund to support activists and artists around the world responding to the pandemic's implications for human rights, activism and shrinking civic and political spaces.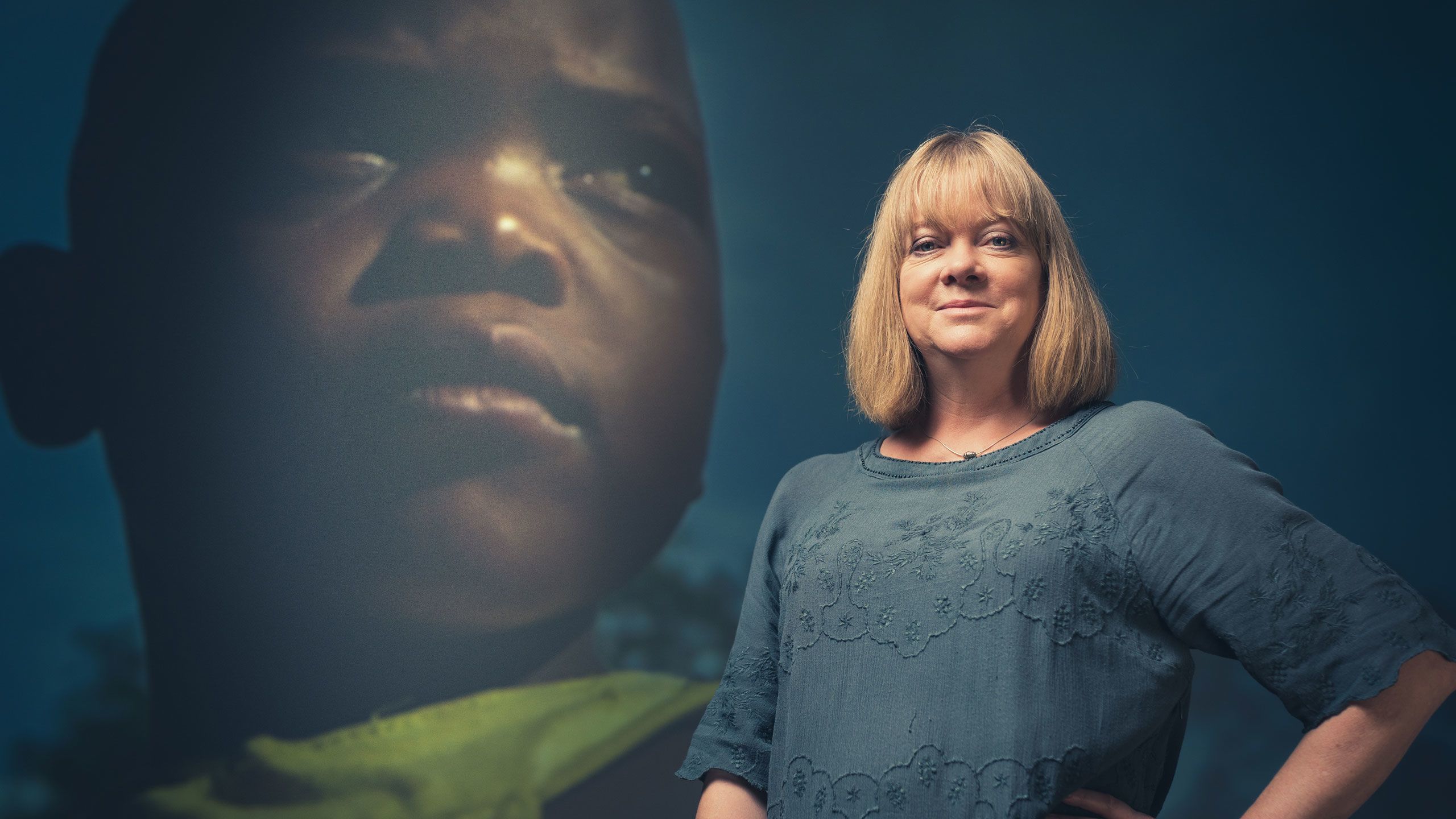 We are connecting students and alumni
The York Profiles and Mentors platform is connecting 100s of our alumni volunteers with students who are seeking mentoring support from successful professionals in the York community.
Thank you to the 1,220 alumni who have so far joined the platform as volunteer mentors. These alumni are generously offering their time to create online career profiles, answer one-off career questions, and  build mutually beneficial mentoring partnerships with our students.
By doing this they are offering students a unique opportunity to develop networks and employability skills, while still studying.

My classmates and I need as much support as we can get with finding a job after university, which is why York Profiles and Mentors is so vital. It allows students to explore a range of options that they could consider after university, perhaps ones they hadn't originally thought of. Being able to speak to mentors also allows students to understand a field of work better, which is especially useful while work-shadowing and internships are being restricted.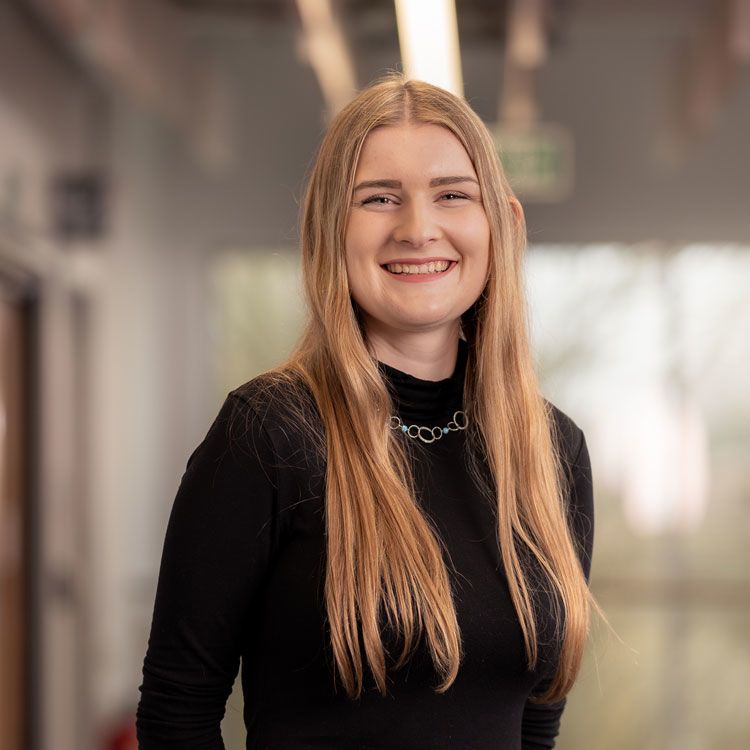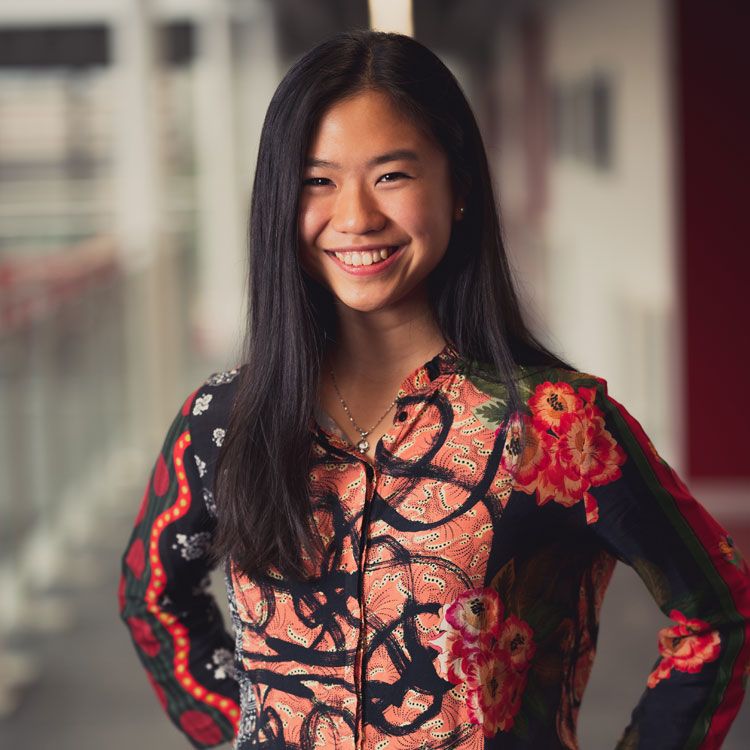 Thank you to all of our 9,500 generous donors who have given to York Unlimited so far, including:
- 16 Members of the College of Benefactors who have given £1m or more to the campaign
- 56 members of the Chancellor's Circle who have given between £75,000 and £1m to the campaign
- 52 Members of the Visionaries' Circle who have given between £25,000 and £75,000 to the campaign
- 111 Members of the Champions' Circle who have given between £5,000 and £25,000 to the campaign
- 1,078 members of the Leaders' Circle who have given between £500 and £5,000 to the campaign
Thank you
You have made a difference. Thank you for being a part of our community of supporters. 2019 has included some significant milestones and we are so grateful to you for being with us every step of the way. Together we were able to provide more scholarships than ever before, to support new projects, and to create the facilities necessary to advance new areas of research.
This year's report shines a light on just some of the ways in which your support is changing lives.