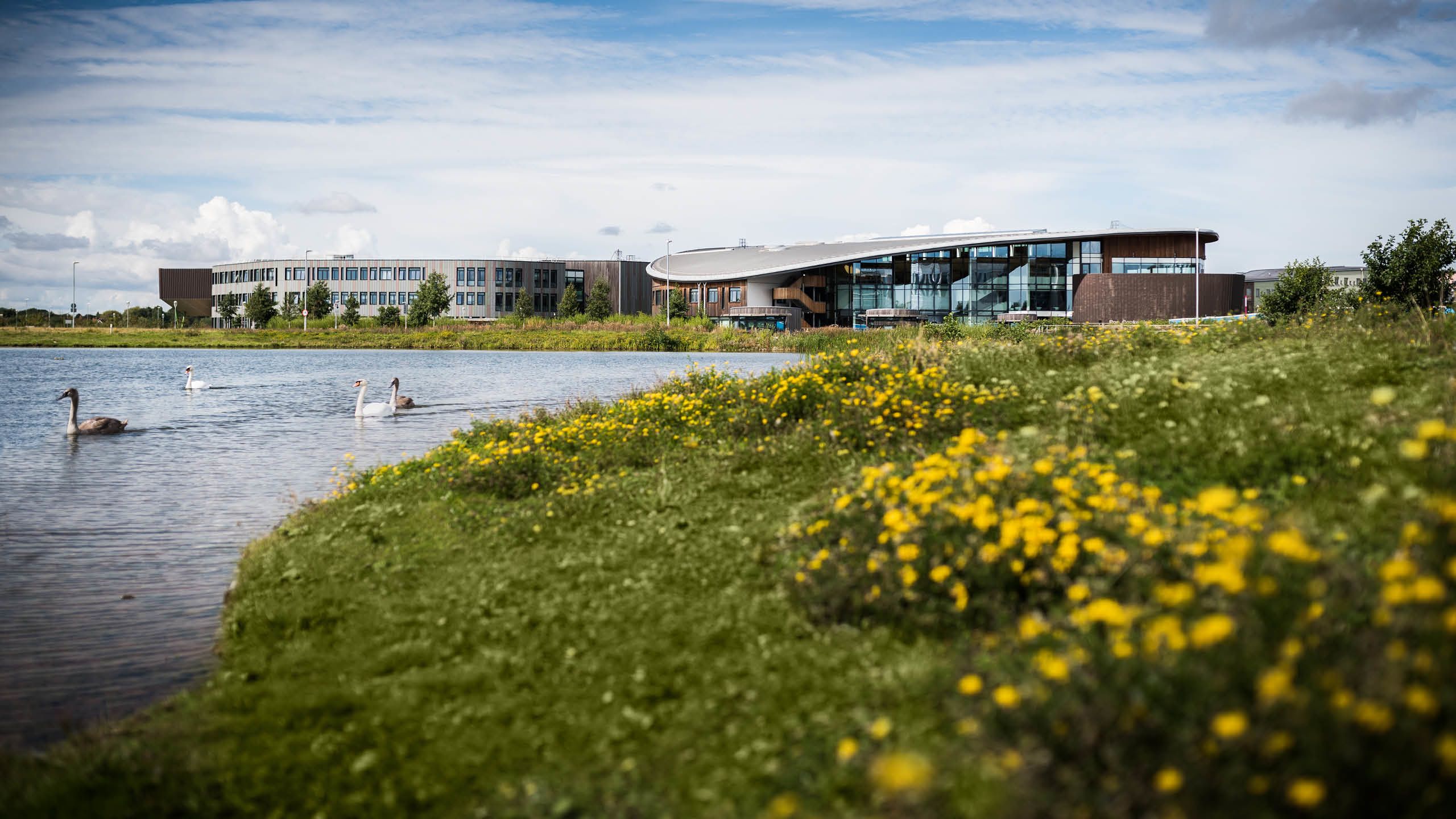 Sustainability has been part of life at the University of York for many years. To take this journey forward we have now launched our new ambitious Sustainability Plan.
The plan sets out how we intend to tackle the current and future challenges we face in order to become a more sustainable institution, and play a part in creating a more sustainable world.
The plan will embed sustainability into our core functions of teaching and research, whilst setting ambitious goals for carbon neutrality, partnerships, reduced consumption and for improved health and wellbeing.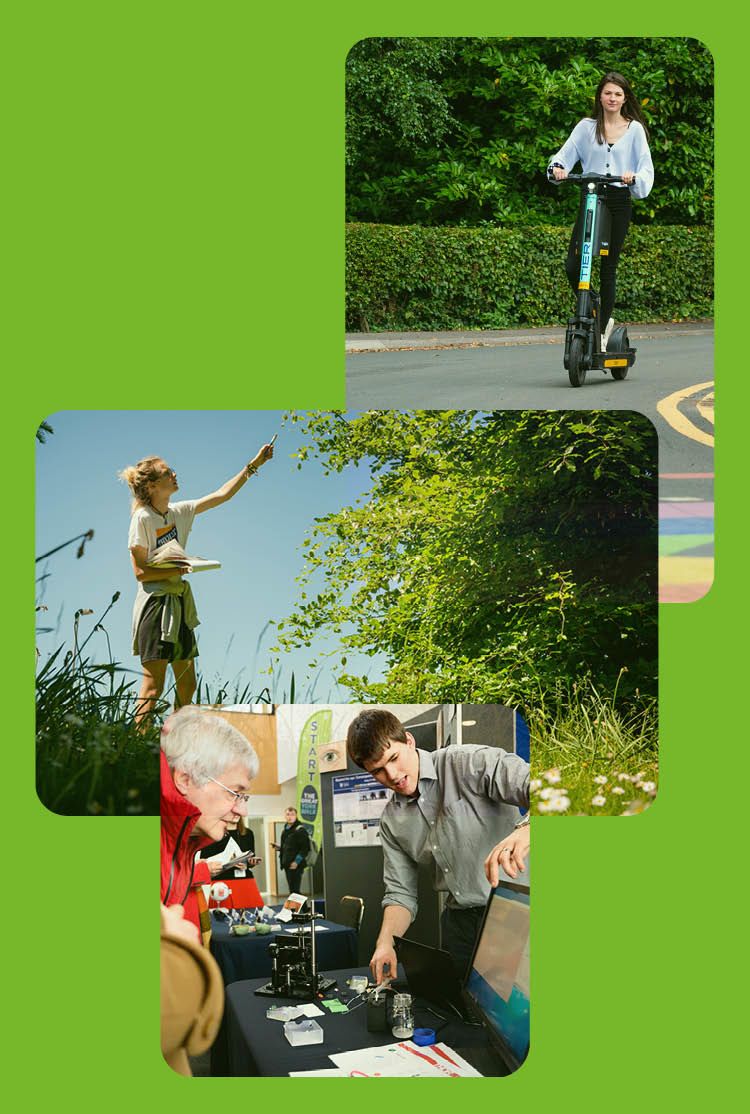 Distinct challenges and unique opportunities
Our campus provides both complex local challenges as well as unique opportunities when striving to ensure a more sustainable future.
The international reach of our graduates, academic departments and research extends the potential of our impacts to the global stage.
As a University founded on a commitment to public good, sustainability is and will continue to be embedded in our responsibilities and values. 
We're committed to achieving carbon neutrality by 2030, but to do so our sustainability vision needs to be ambitious. We've made great progress already, but there's still more room for growth.
Where we've come from
One of the benefits of being a relatively new University is that we're not afraid of new ideas, but old ones shouldn't be discarded.
The plans our founding generation laid out during York's conception are just as relevant and inspirational today as they were back then.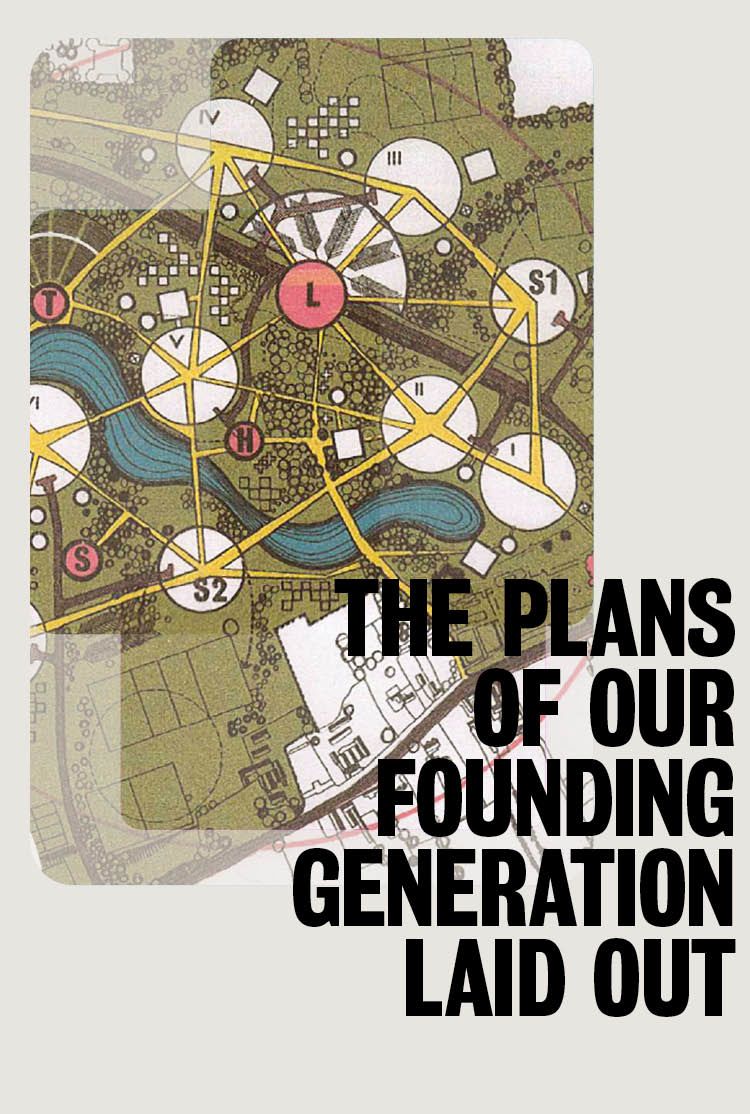 A commitment to
public good
Built in the early 1960s during the large expansion of the UK's higher education system, the University of York was founded on a commitment to public good. 
While most universities of the time were driven by the need to supply the skills for a modernising economy, York's founders wanted to do more. They were keen that the interest in 'social betterment' of Joseph and Seebohm Rowntree should be honoured in the new University. 
These are ambitions which hold as much relevance today as they did back then. By continuing to follow our founding principles of  social betterment, amelioration of life and conditions, and a relevance to the things outside, we can create a more sustainable future.
Collaborative from conception
Such ambitious impetus can't be achieved alone. Collaboration is key and it's also something that's been built (quite literally) into our foundations.
In its original conception, York's campus was designed to encourage social interaction, to enrich the minds of our staff and students, and bridge the gap between academic disciplines. 
In other words, York's architects were keen for our staff and students to bump into each other in our corridors and colleges, helping them to collaborate on a shared campus so that their university experience could be "enriched by the greatest possible contact with the others"
The visions of our founders are poignant, but what's a vision if not followed by action?
Here are some examples of how we have been working together with our staff and students to turn those founding principles into sustainable action.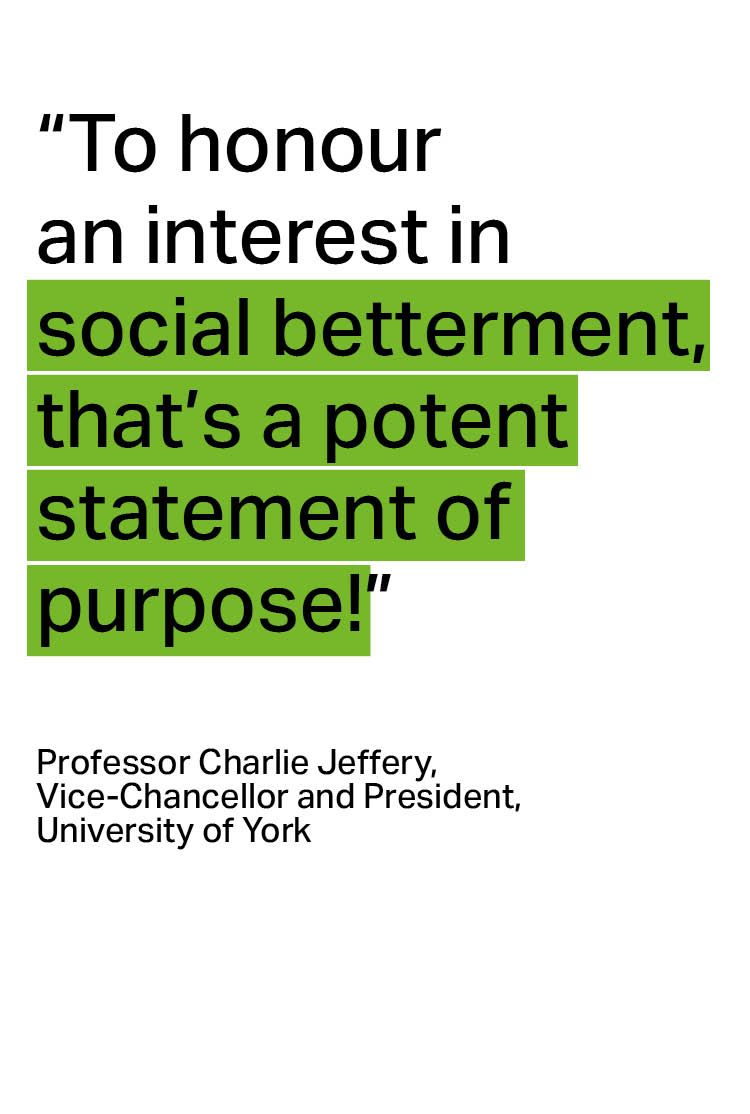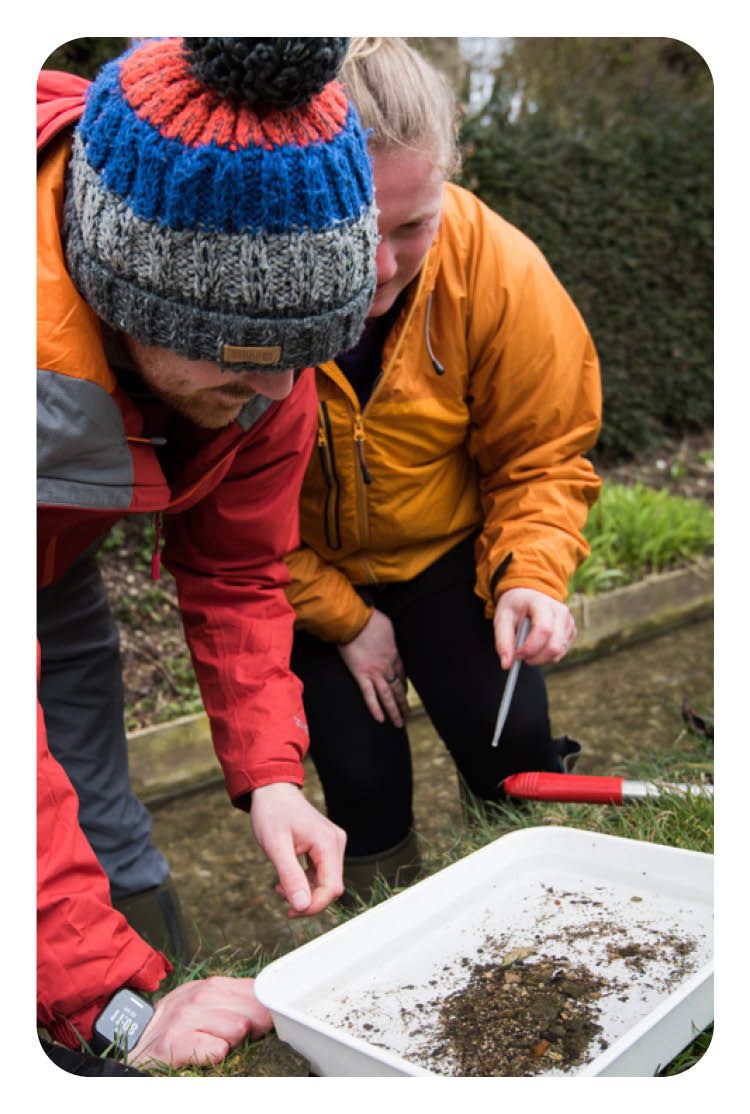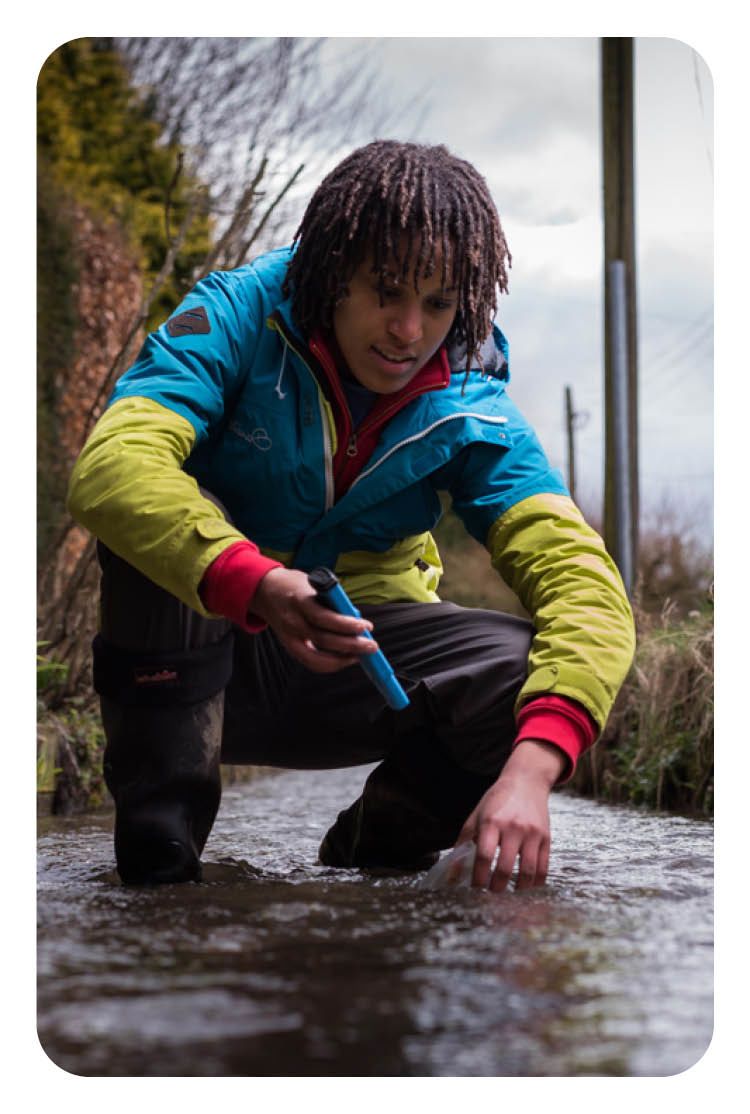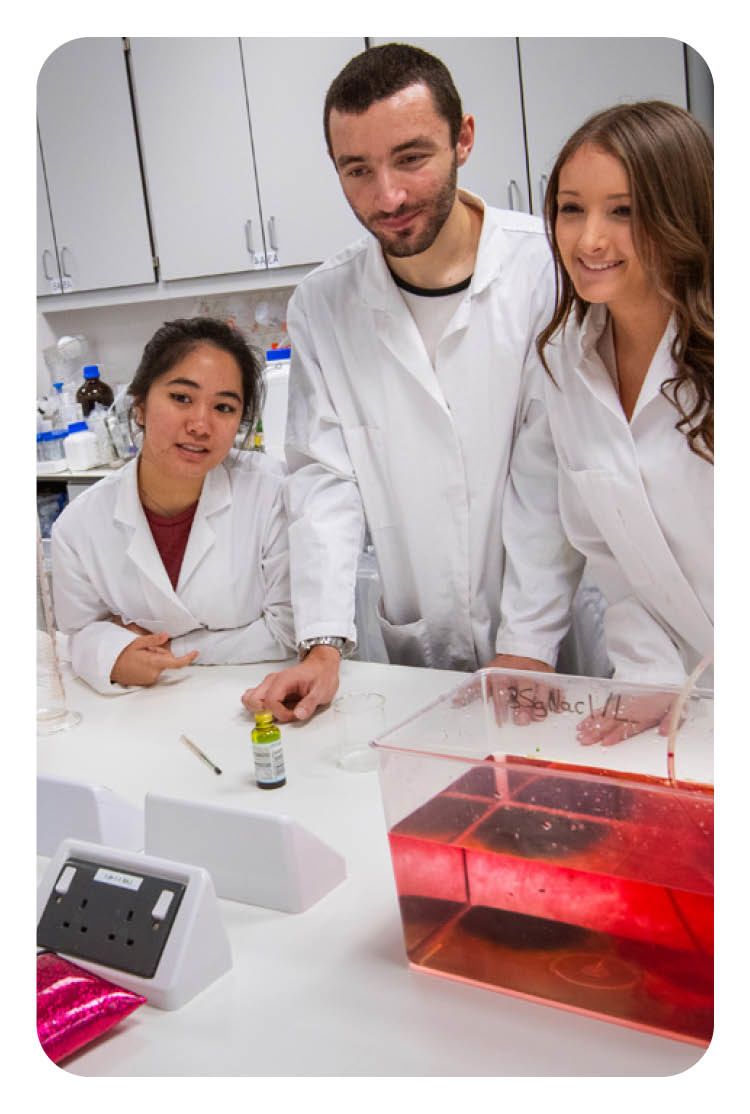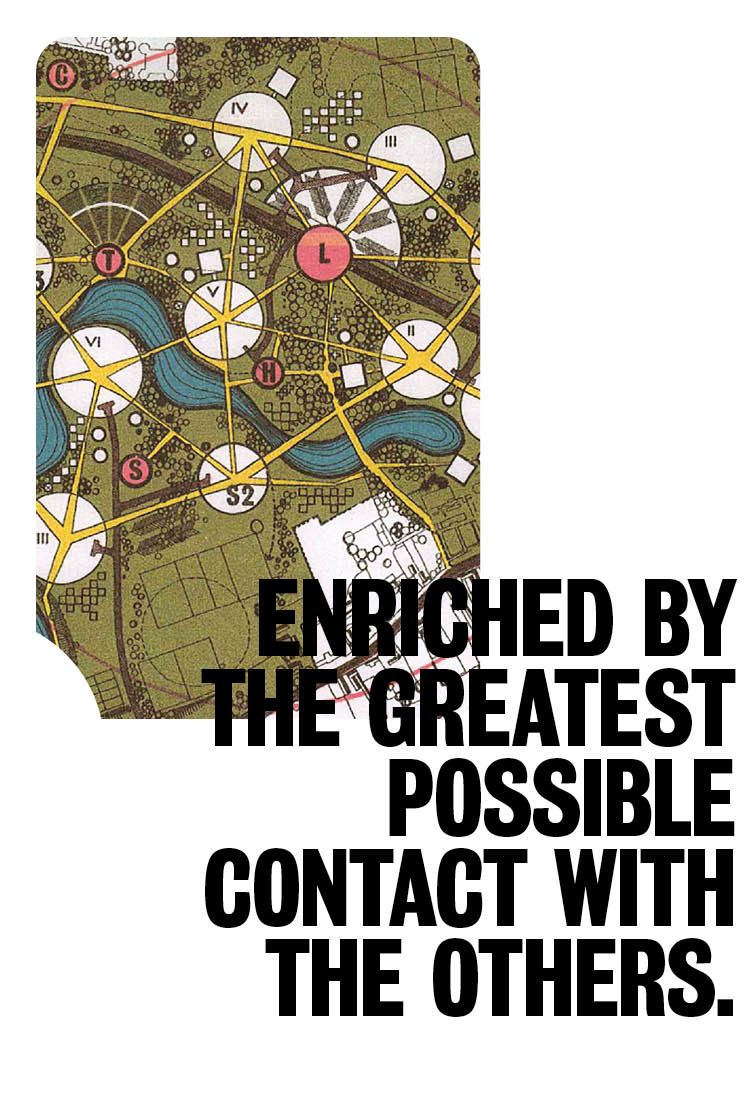 What we've achieved so far
The visions of our founders are poignant, but what's a vision if not followed by action?
Here are some examples of how we have been working together with our staff and students to turn those founding principles into sustainable action.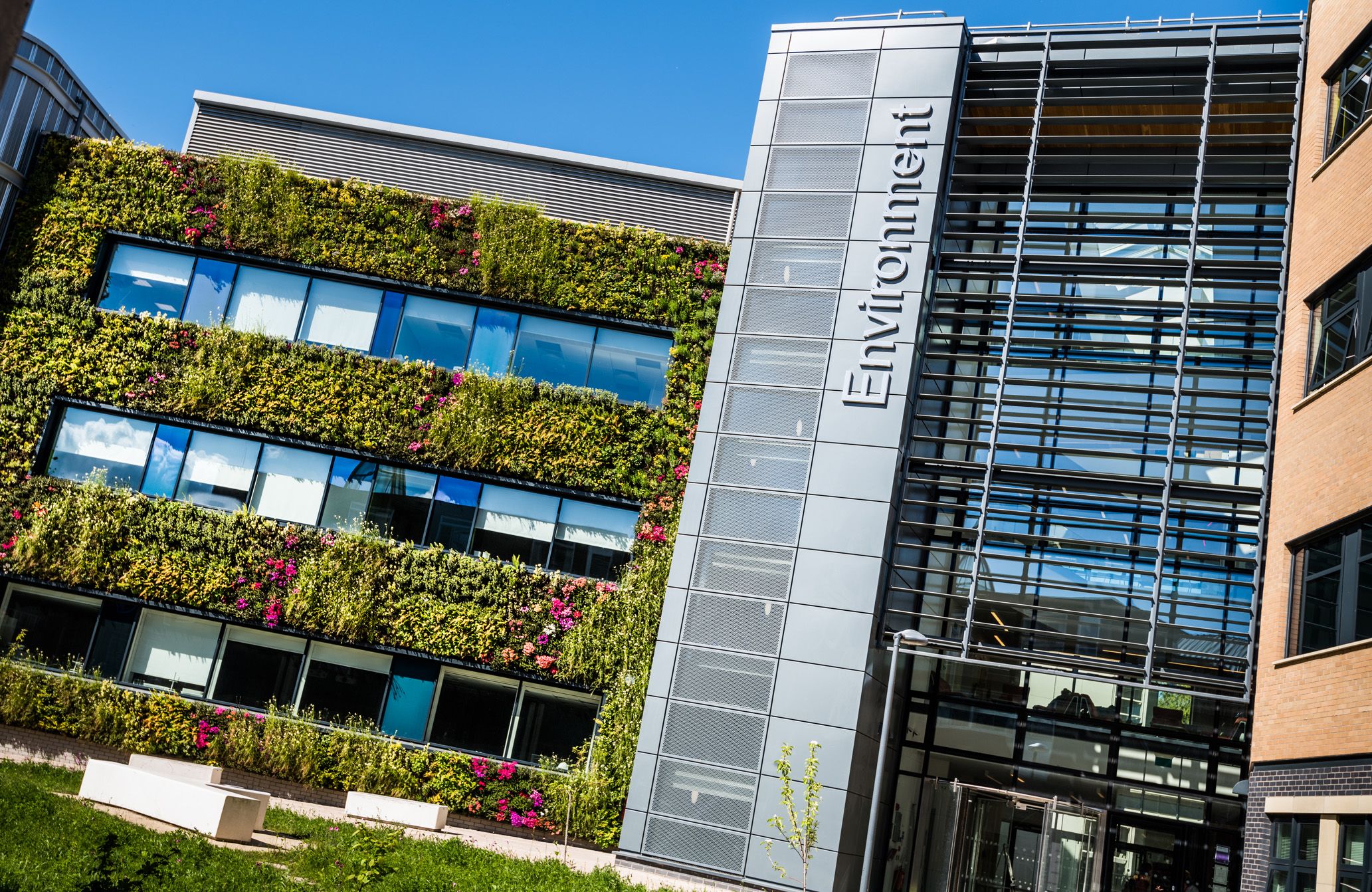 What we're going to do
While we've made some great progress in becoming a more sustainable university, there's still a lot to be done.
Making it happen will require an ambitious vision of what a sustainable York might look like.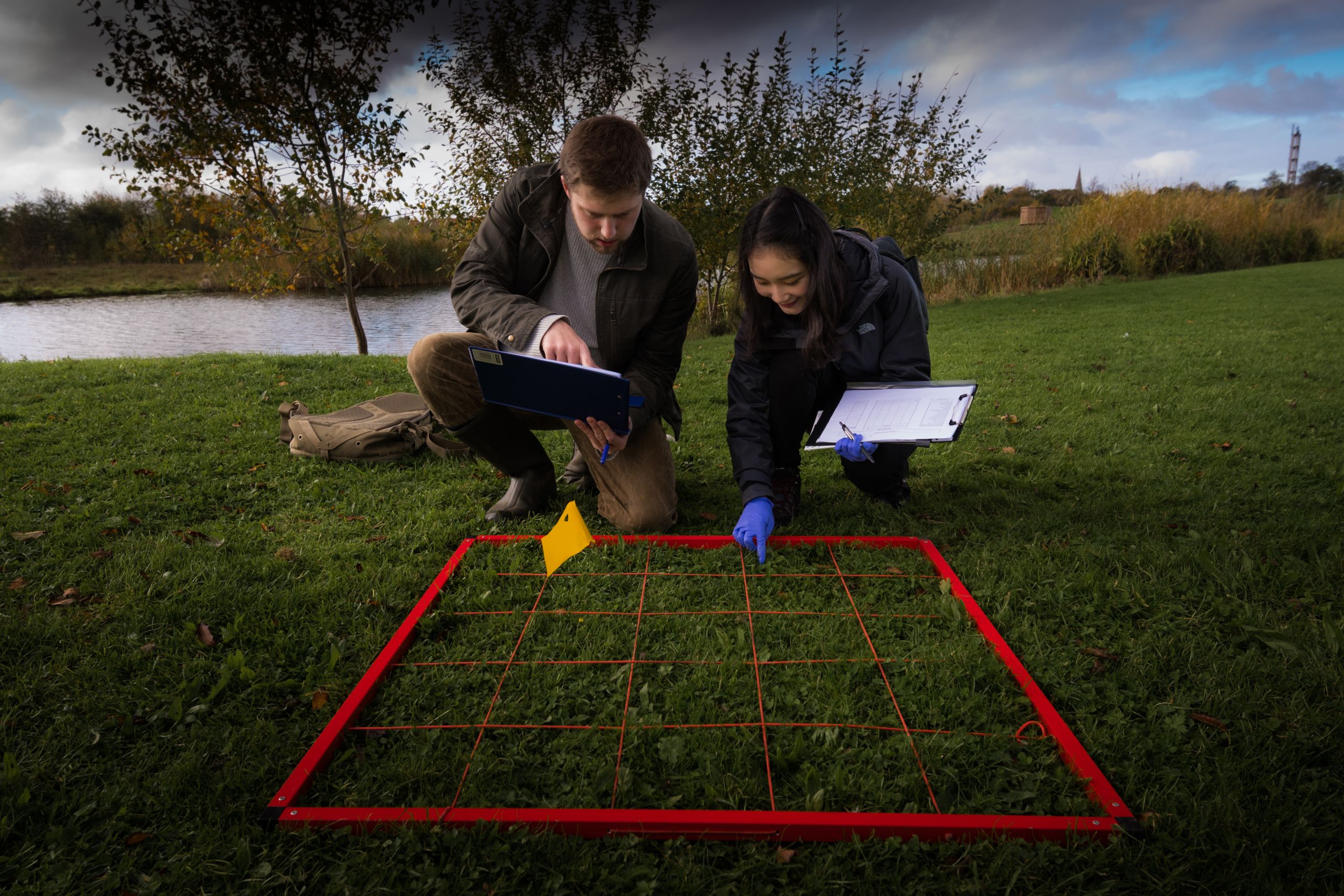 An ambitious sustainability vision
The most significant positive long-term impacts that the University can have in addressing sustainability and the climate emergency results from equipping students with knowledge of sustainability through its teaching, for their lives and careers after they leave University, and also the direct impacts from advancing environmental sustainability through the research projects it undertakes. The impact of these efforts have the potential to outweigh any of our direct campus emissions.
The University has set out a commitment for achieving carbon neutrality by 2030. We will do so by ensuring that our direct emissions and the management of our campus are environmentally sustainable.

The University can have a positive impact through addressing the direct effects of how it operates as an organisation, specifically from reducing the carbon emissions from its activities. Our new Sustainability Plan is the first step towards achieving these goals, by setting out how we plan to achieve them and become a carbon neutral campus by 2030.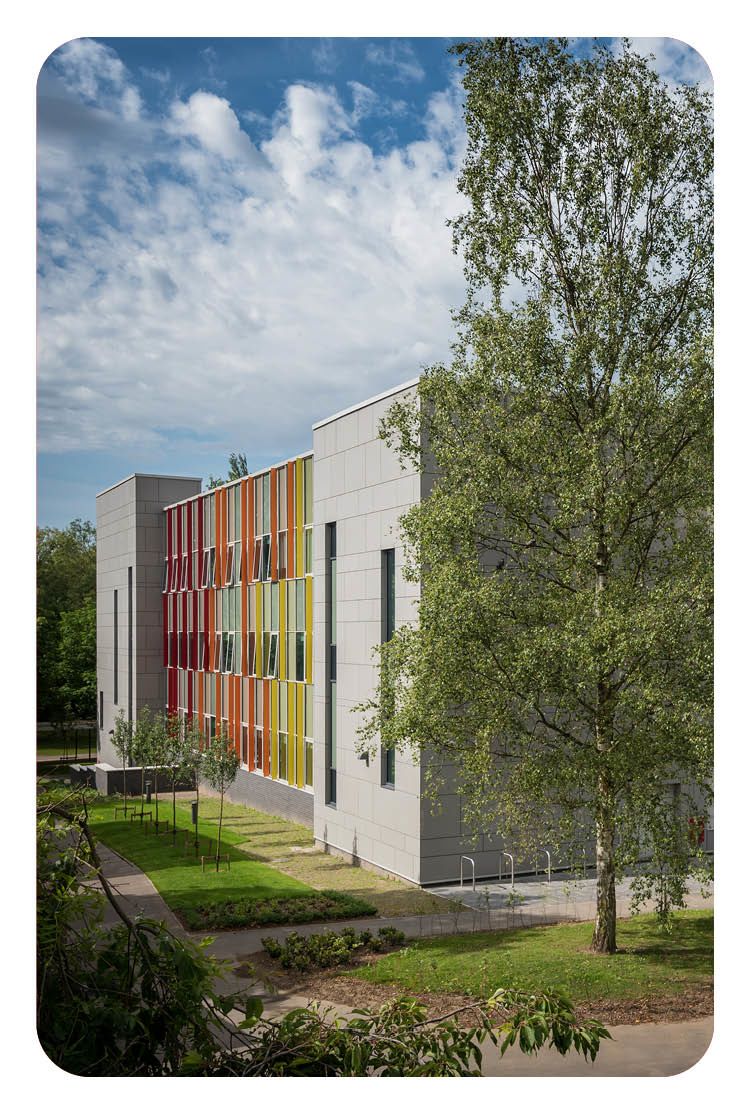 Guided by
Sustainable Development Goals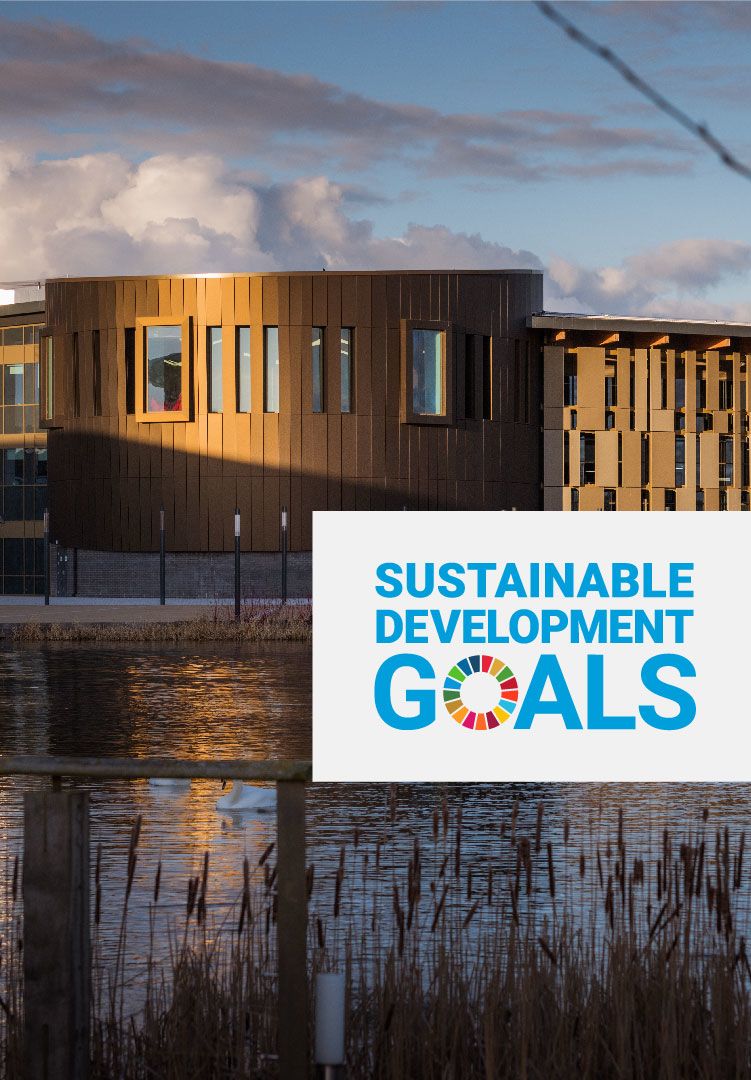 The University is in a strong position to enhance sustainability across its teaching and learning, research and campus activities.
To ensure we coordinate our actions to support the global sustainability agenda, our new strategy will be framed around the UN Sustainable Development Goals. 
The UN Sustainable Development Goals (SDGs) are categorised into 17 areas of sustainability. During the development of our strategy, we have prioritised  SDGs where we can make the most significant impact and use these to focus our actions, whilst continuing work against the remaining SDGs where applicable to our activities.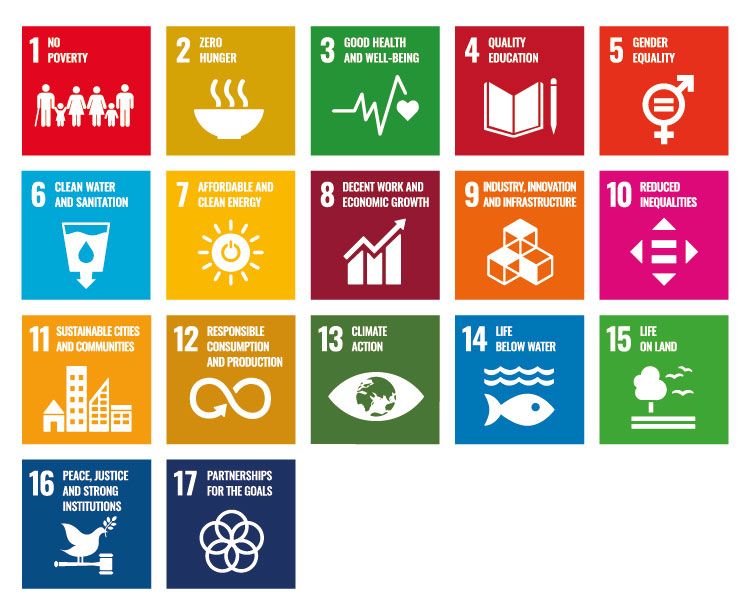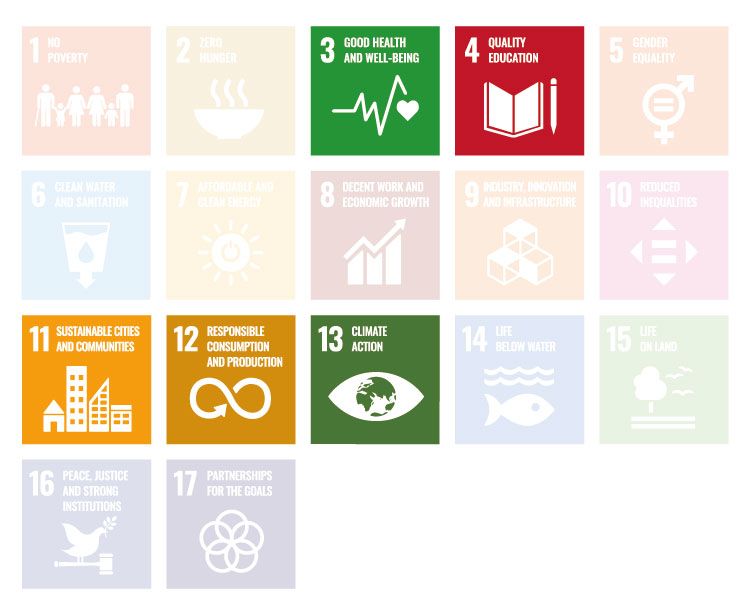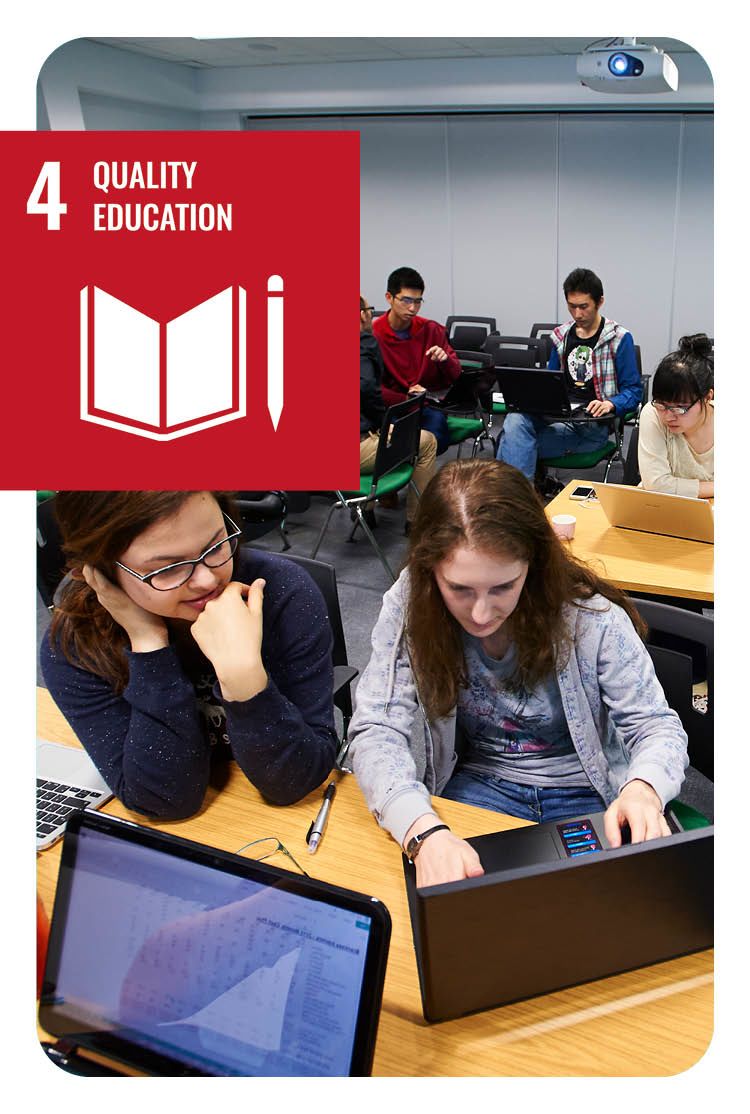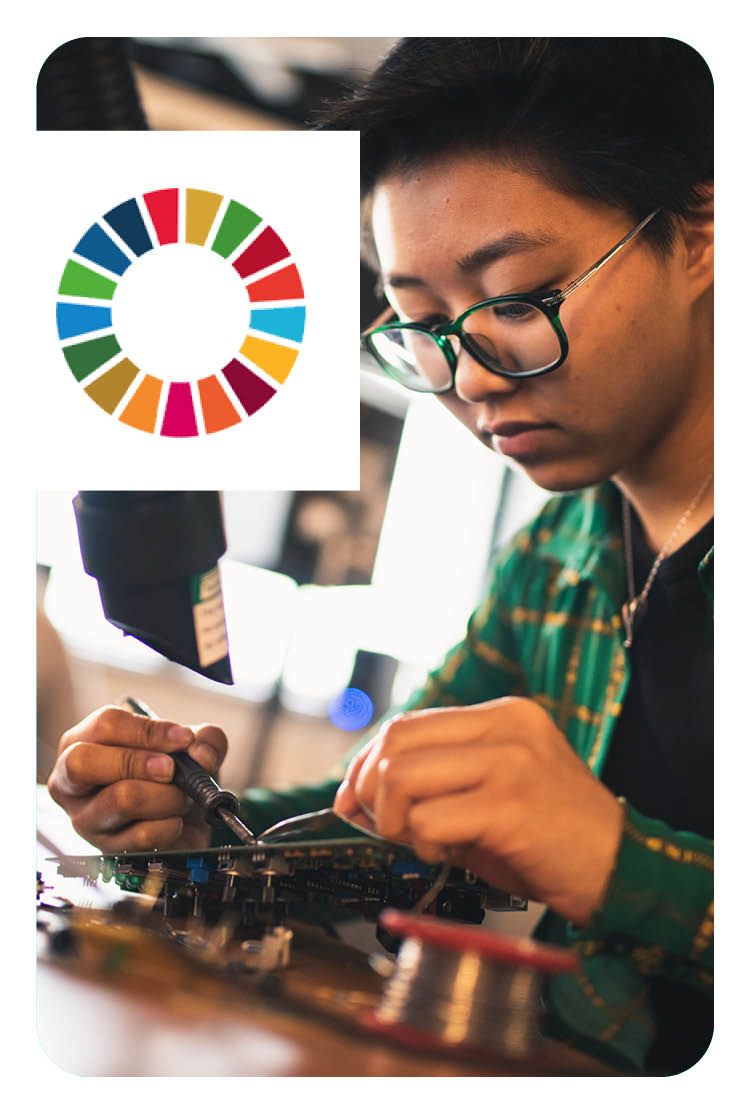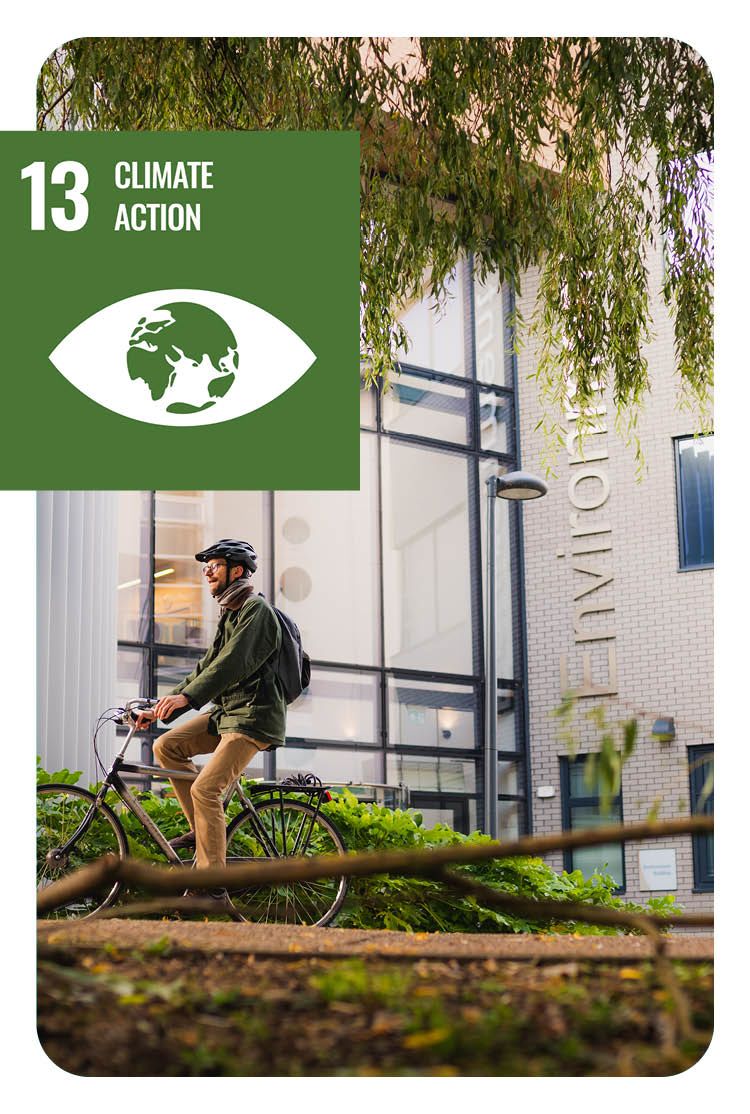 Quality Education
We will ensure all students at the University of York are equipped to become leaders of change who are able to take action on the most pressing global issues including sustainability and climate change.
Strategic goals
Undertake teaching activities in the most sustainable manner.
Ensure all programmes of learning embed abilities that empower students to make a positive impact on sustainability.
Ensure activities outside of teaching equip students with practical knowledge and experience of effective sustainability actions.
---
Sustainable Research
We will be a global leader in research for sustainability and sustainable development, developing interdisciplinary understanding and solutions to key local, regional and global sustainability challenges, and promoting more sustainable research practices.  
Strategic goals
Development and implementation of a University of York Strategy for Sustainability Research
Development and measurable uptake by the research community of a Code of Practice for Sustainability Research at the University of York
---
Climate Action
We shall manage our estate operations, teaching and research activities so that the carbon emissions from their undertaking will have a minimum contribution to climate change, and enable the University to cope with the future impacts of climate change. We shall achieve this through reduced consumption, space usage policies, increased efficiencies, sustainable travel policies, behaviour changes, technological implementation, and proactively adapting for climate change.  
Strategic goals
Minimise the impact that University operations have on climate change by becoming carbon neutral in all its activities. 
Creating a campus estate and governance that is lean and agile to effectively adapt to climate change, addressing the risks and opportunities it will present to the University.  
Sustainable Cities and Communities
To focus our research, teaching, resources, knowledge and networks to help create a sustainable future that addresses societal needs and empowers civic engagement across our city and region. 
Strategic goals
To create a framework for achieving city and community solutions to the climate crisis.
Facilitate development of sustainable solutions to civic-, business- and community-led challenges.
Develop a place-making approach to space usage and operation to include 'Maker Spaces', community space (for both international students and local community) and research exchange space.
---
Responsible Production and Consumption
Proactively utilising its size and influence for good, the University will drive the sustainability agenda forward through undertaking positive impact investments, engaging and challenging its suppliers, and radically reducing its own environmental impacts through minimised resource consumption and waste creation.
Strategic Goals
Ensure that our University investments generate a positive sustainability impact. 
Proactive monitoring of sustainability for all key suppliers, and working with them to improve their sustainability. 
Become a natural resource efficient University, minimising the amount we consume while reducing the impact of our waste creation.

    
---
Good Health and Wellbeing
We will have a workforce and student cohort that positively benefits from a healthy mind and body through interacting with the University's wellbeing programmes, natural grounds initiatives, and buildings designed for the health and wellbeing of occupants.
Strategic Goals
Offer new, accessible approaches to health and wellbeing for staff in the workplace.
Provide a campus estate that supports the mental and physical health and wellbeing of its users by recognising the tangible benefits of the built and natural environment and outdoor activity.