The Cost ON Living
What we did, and are still doing, about it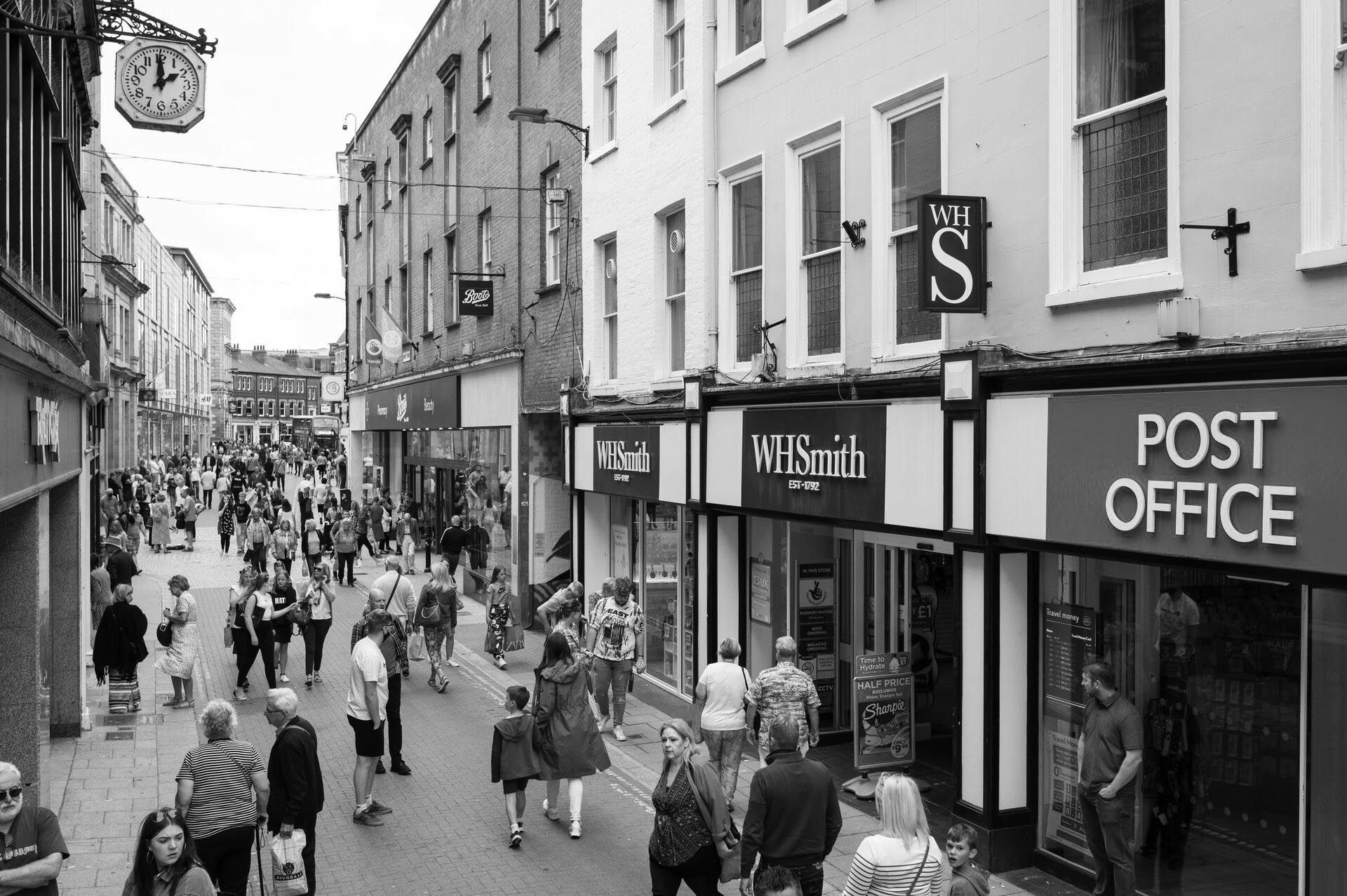 COST ON LIVING
The cost of living crisis, it's more than numbers and graphs. Behind the pounds are real people feeling the very real side effects of a broken system. This is the Cost ON Living. On life.
We have rallied with our big and tireless community to lift the lid on the cost of living. To listen to the unheard stories of those most vulnerable in our society and take action to make real change.
The shape-shifting, relentless nature of this crisis means our work is always evolving. But the destination – a better, fairer society – will never change.

Contents
1. Cost ON students - find out about the support we're offering students
2. Cost ON equality - read about our research on the drivers of the cost of living, and its impact on the wellbeing of people and communities.
3. Cost ON our city - learn how we are nurturing social enterprise and inclusive entrepreneurship
4. Cost ON our future? - understand how we can work together to create a fairer society for everyone
COST ON STUDENTS
For this generation of students, life has been put on pause once already. Some are struggling to pay for food, rent and bills, and it's their studies, social life and mental health that are taking the hit.
We wanted to provide a package of support that was more than just financial, support that addressed the full range of issues our students are experiencing.
We've worked closely with our Student Unions to broaden the support we were already giving. What we now offer is more potent and more effective.
The first UK university to create a Cost of Living Hub, bringing together all the ways we can help students
The first to introduce Cost of Living Ambassadors for trained peer-to-peer support
The first UK university to announce energy grants as a means to offset fuel poverty
Our special College network offering much-needed support; for example, providing free meals to more than 3500 students
We created different types of financial support for different needs - from an immediate crisis fund through to longer term bursaries
Our "listen, learn and improve" approach means our students have access to the help they need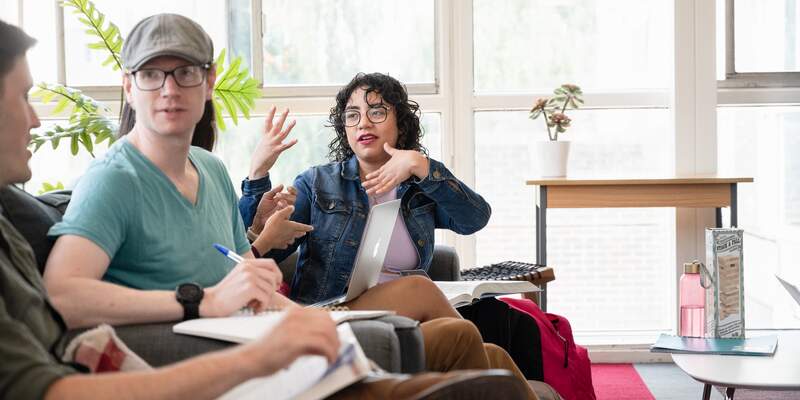 "We've tried to be really responsive, creative - and ambitious - in our support package.

Above all, this is a University that really cares, and we want to do all that we can."
Partnering with our students' unions
Our students' unions - York University Students' Union (YUSU) and Graduate Students Association (GSA) - have led the charge to support students.
They have given informed advice on what's needed and promoted the University offering widely. Going even further, YUSU have launched their own cost of living resources - discounted meals at YUSU venues (hot meals for 60p anyone?), free period products, activities access grant, details of local offers and more.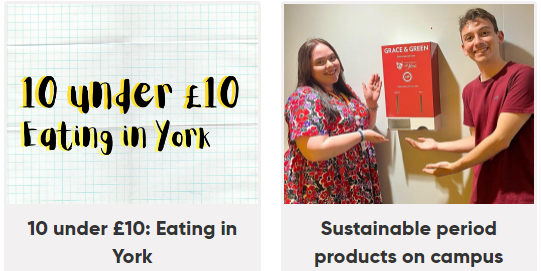 Follow YUSU President, Pierrick Roger and Community and Wellbeing Officer, Hannah Nimmo for an insight into their regular advice and guidance.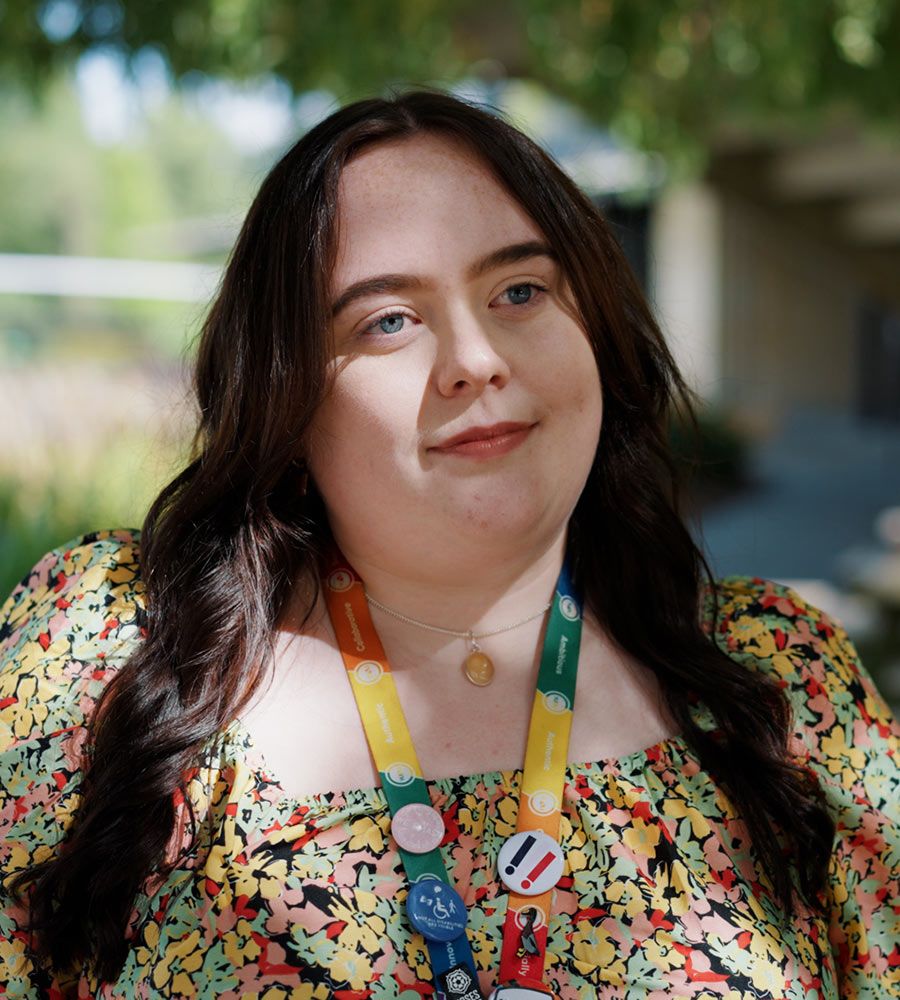 Hannah Nimmo, YUSU Community and Wellbeing Officer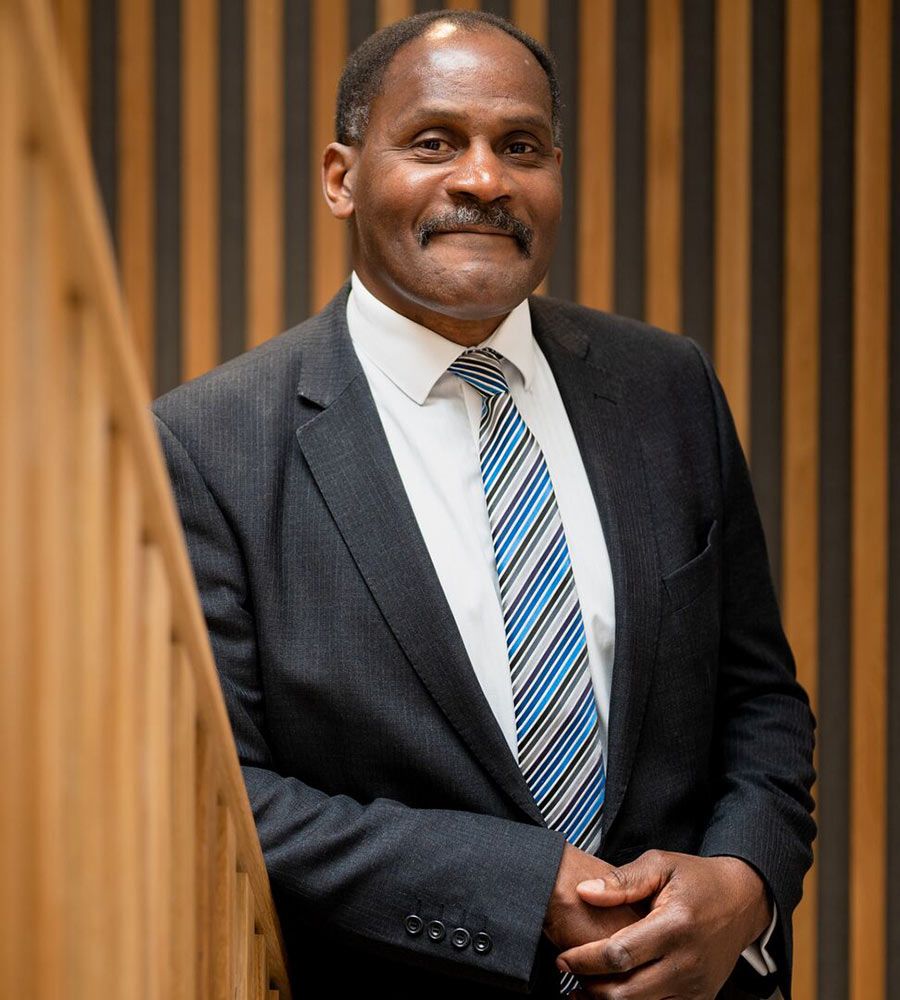 Wayne Campbell, Academic Registrar
Leading best practice
As a member of the National Association of Student Money Advisers (NASMA) hardship committee, we've presented our Student in Crisis Fund, part of our Student Support Fund, to other universities.
We've shared how we've organised our support to ensure a swift and seamless response at times of need; this approach has now been added to the NASMA 2023/24 guidelines. It enables other institutions to use it as a model to reshape and improve their own offerings.
Peer-led support in Colleges
Students understand other students. They offer a trusted voice in their own community.
Our Cost of Living Ambassadors (COLAs) offered peer-to-peer support, backed by effective training. In addition to providing information, the Ambassadors were able to develop their own skills for the future.
Susie Gridley, from our Student Advice team, explains:
"Having a network of student Cost of Living Ambassadors was really instrumental in communicating messages around budgeting and money management to other students.
As students, based in Colleges with other students, they were able to promote useful tips on how to save money, cook on a budget, and take advantage of local deals, as well as help fellow students access more specialist budgeting support from our Advice Teams if needed.
We had great engagement in the weekly social media posts from our COLAs on subjects like how to find part-time work, and reduce energy costs; peer-to-peer messages really do make a difference."
From the start of the 2023 academic year, we're bringing this resource into colleges as part of the College Life Advisor role, so that it's as effective and accessible as possible, providing support where students are.
What comes next?
The needs of our students will always change. Evolving our support to reflect this is vital.
We're continuing to review what we offer with our students' unions and students. For the 2023/24 academic year, we're focusing on the challenges that students face paying their rent - especially in the private sector. This includes promoting our housing hub and housing advisor and the fuel grant evolving to become an off-campus rent grant.
COST ON EQUALITY
Our research has always been shaped around social justice – it's what the University of York was founded on.
As the crisis emerged, our Cost of Living Research Group championed the vulnerable individuals at the heart of it all. Hearing real stories from people in poverty reveals the grim reality of the crisis. Collectively, they're a spotlight exposing the deep-set flaws in our system.
Today, we are using our research as a tool to dismantle and reshape faulty policy. Gathering stories and statistics and bringing them into the political spotlight, to lobby and reverse the momentum of the cost of living crisis.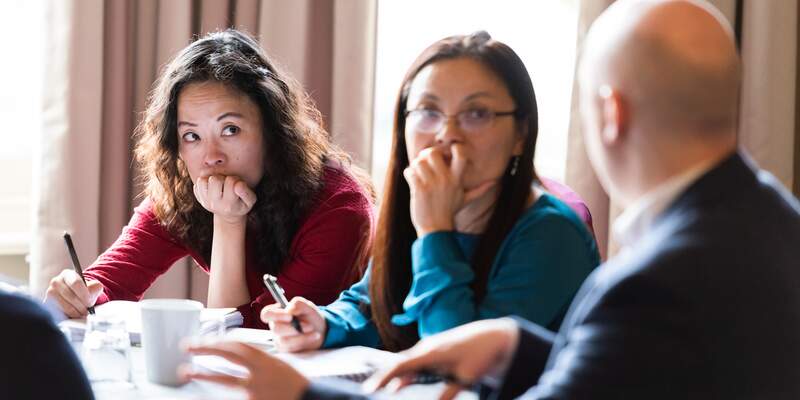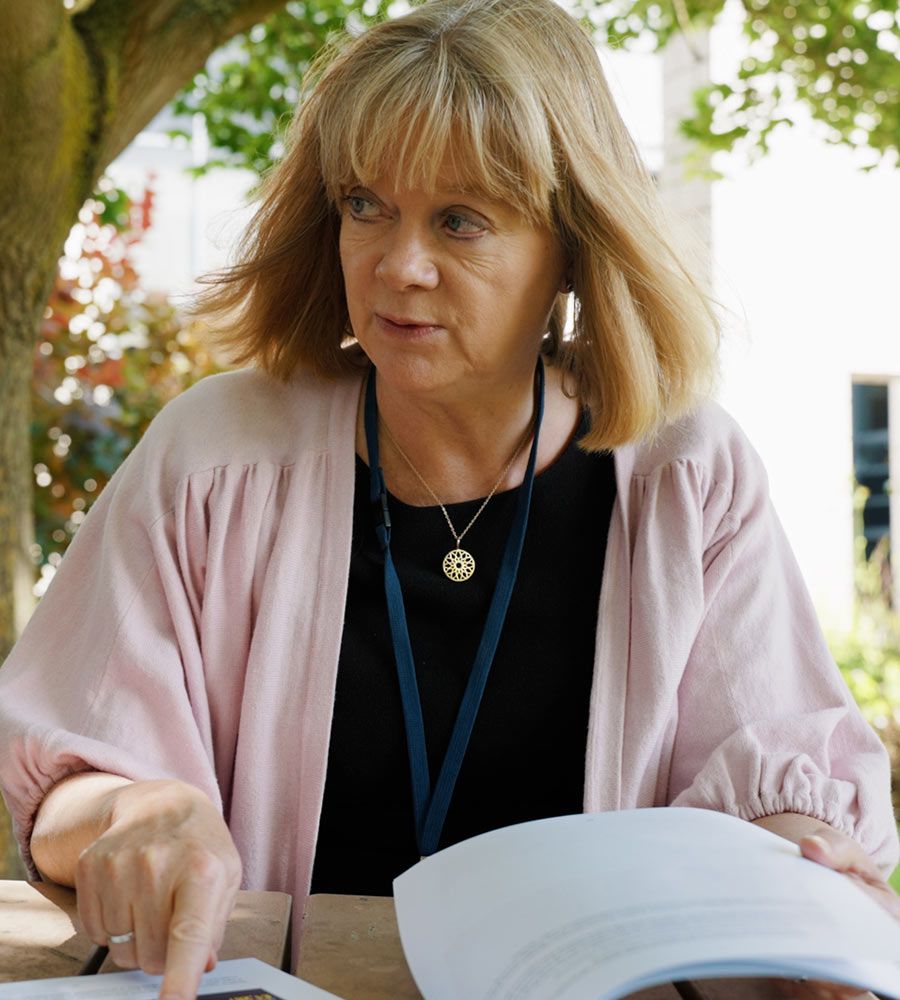 Kate Pickett, Professor of Epidemiology
our research
We have a long history of championing social justice and tackling poverty in York and at the University.
When the crisis became clear, we released money quickly to empower our researchers, trusting them to be ethical and to drive high quality research.
Our academics set about channeling their expertise and insight on the drivers of the cost of living and its impact on the wellbeing of communities. The mission of our Cost of Living Research Group is to change policy, tackling the endless challenges of affordability and supporting the most vulnerable.
What's next?
In October 2023, a new policy report from the Cost of Living Group will focus on the failures in the UK's social safety net, and the need for structural reform and redesign of the tax and benefit system to centre people's rights, including to be treated with dignity and have a decent standard of living.
explore Changing realities
The truth of this crisis is best exposed by those with lived experience of its impact.
Changing Realities is one of the projects sitting within our Cost-of-Living Research Group. Its focus is on understanding and sharing the real experiences of those living with poverty in its many forms. Dr Ruth Patrick and her team work with parents and carers across the UK to document life on low incomes, to expose the struggles taking place every day - and to demand reform.
"They're telling us to tighten the purse strings - but there's nothing in the purse."
COST ON OUR CITY
A city and region's strength comes from the ability to move as one.
Together, we united to help others. The University helping to connect the dots between businesses, social enterprises, local council and residents. As a team, we've brought entrepreneurship to disadvantaged communities and empowered them with new skills to make the changes they want to see.
Healthy high streets need healthy backstreets, where every household is protected from car-crash economics. Where every resident has access to the same opportunities, care and quality of life.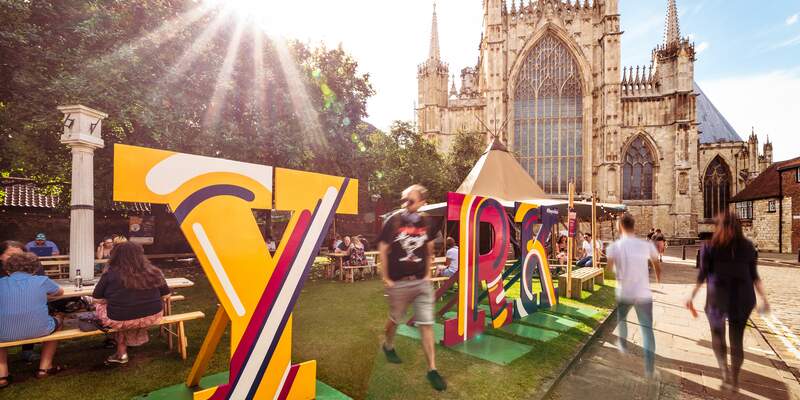 Empowering communities through enterprise
We believe in the power of enterprise as a driver for social change.
The University's small business hub, Enterprise Works, enables enterprise for all and a more regenerative and inclusive economy for York and North Yorkshire. We support businesses to start and grow and empower anyone, from any community, who wants to be enterprising.
"Social enterprise builds innovative, resilient communities.

It is the "silent hand" that supports our social fabric and champions community heroism. It helps support those who are hit the hardest in the cost of living crisis."
Social enterprise touches many of the major challenges we are facing: mental health, global warming, ageing populations. Advocating for, and building this sector, not only builds healthier economies and communities, it enables them to lead the creation of a fairer world.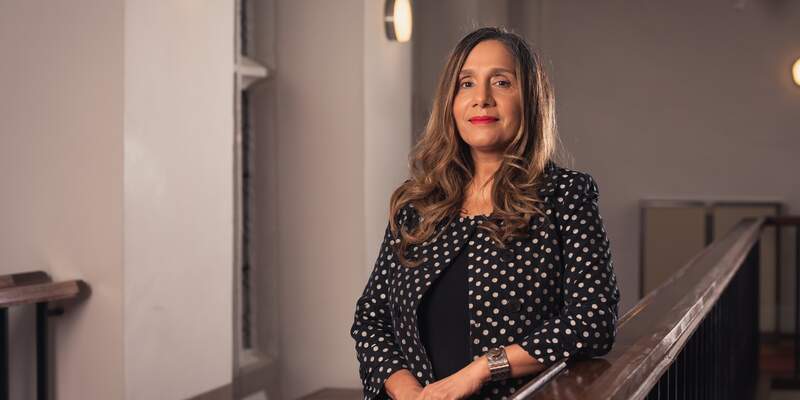 "We have a moment in time to not only reaffirm our commitment to innovation and entrepreneurship, but to redefine it."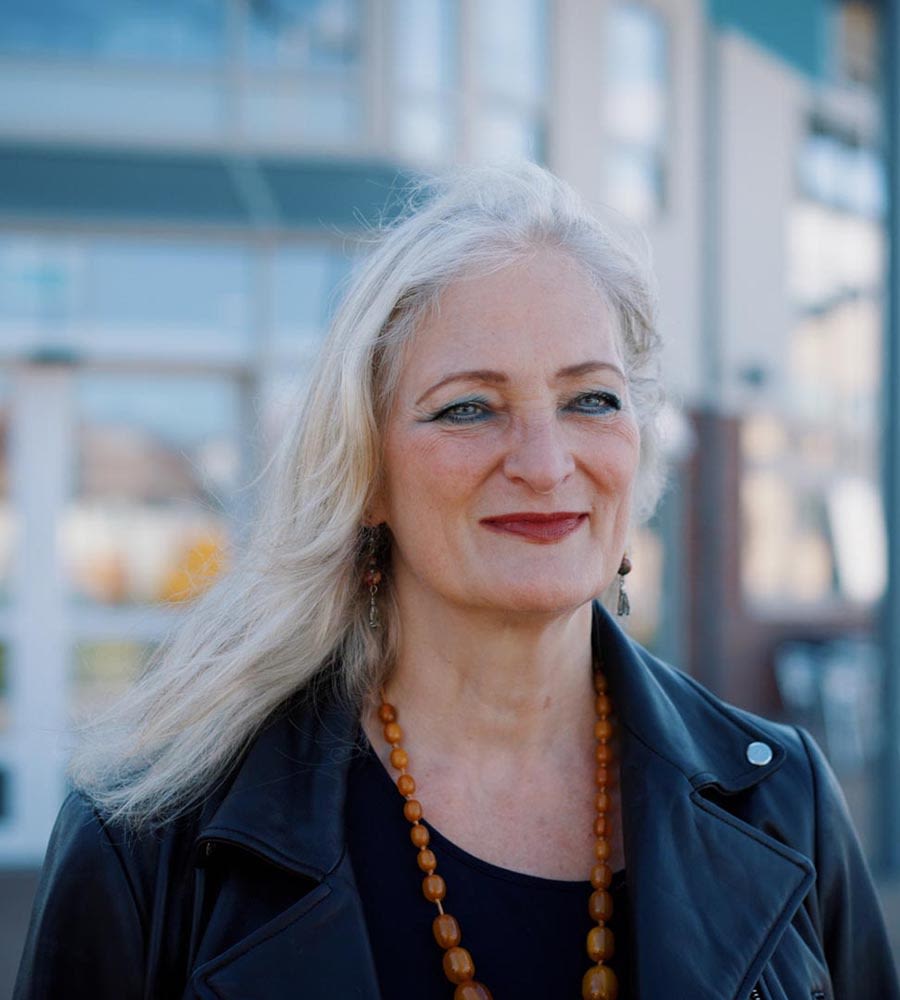 Sue Williamson, CEO and Founder of Tang Hall SMART
Social enterprise in action
Partnership is mutual strength and learning.
Tang Hall SMART is a social enterprise and a community music and arts company based in York. They support disadvantaged groups by offering personalised learning programmes for young people with Educational Health Care Plans and working with adults who have additional needs or who have struggled with mental health, homelessness, or addiction. The cost of living crisis has affected every aspect of their support for people in the community. In partnering with them, we've helped them to establish supportive contacts. In return, they have broadened our understanding of community engagement and social action.
"We're working with the University because that gives us a platform, helps us amplify our voice, and provides really valuable connections."
We're learning a lot from working with Tang Hall SMART: to borrow from their website, one person's success is everyone's celebration. Together, we can share our insights and support to help each other, as well as inspiring other groups and organisations wanting to make a difference.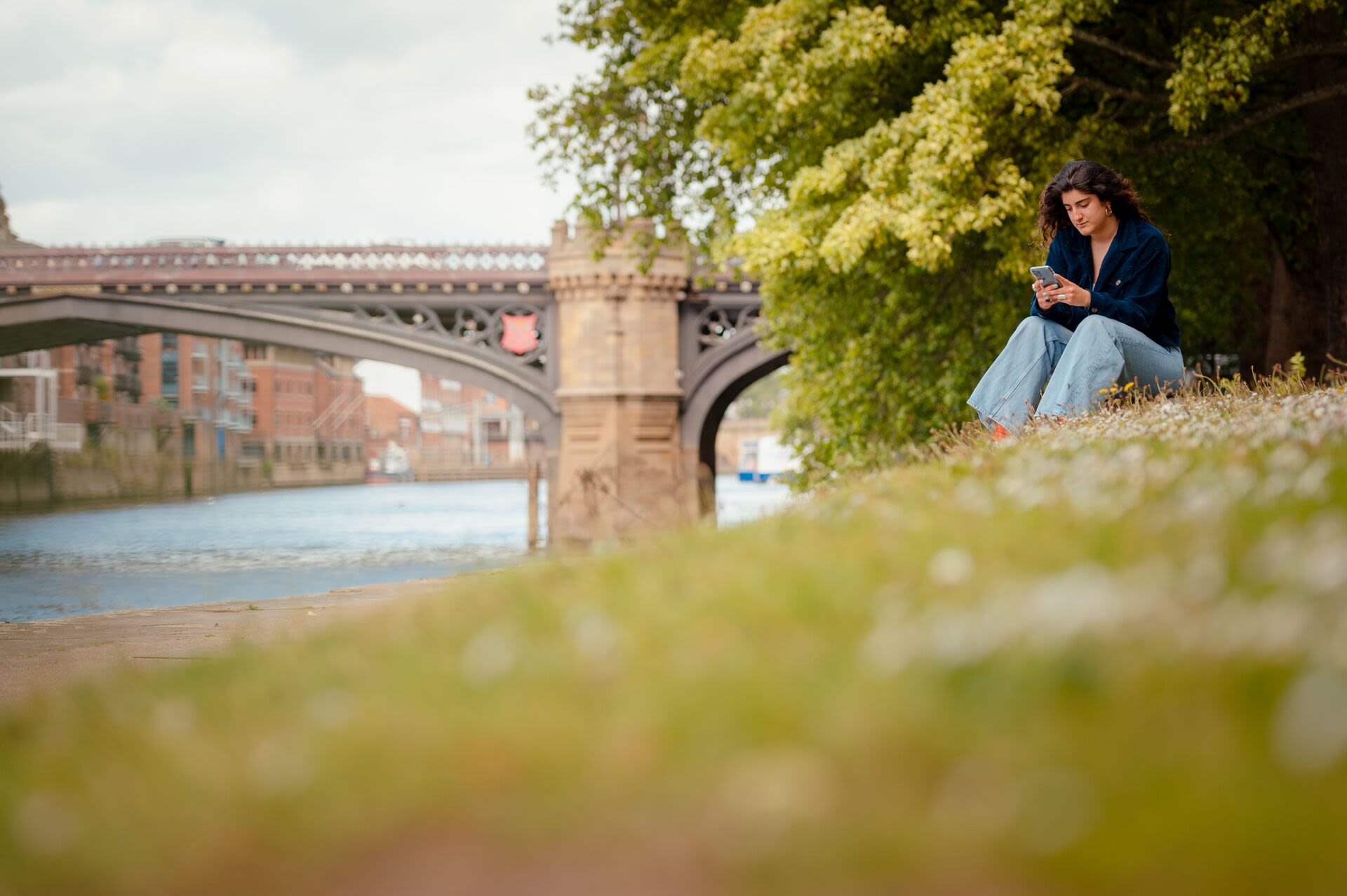 Together, as a City and region
Sharing a purpose, sharing solutions.
Working closely with the City of York Council is a key part of how we best respond to the crisis.
"The University has championed and been a catalyst for entrepreneurship, and helped drive initiatives to support the cost of living. Through its unwavering commitment to public good, the University continues to play a vital and active role in our community."
"The University quickly responded to the Cost of Living crisis, providing a comprehensive support package for students and facilitating a city-wide "Cost of Living Summit", which brought city partners and sector leaders together to co-design tactical as well as more systemic solutions."
Cost of living summit
Using our City's strengths to mitigate the impact of the crisis and build stronger, resilient communities.
The City Council and University of York co-hosted a York Cost of Living Summit in October 2022. It brought together 39 organisations and 70 people. The result was finding ways to match challenges with existing resources and capacity: matching offers with wants and ideas; facilitating partnership building to benefit all involved; identifying pathways to develop ideas.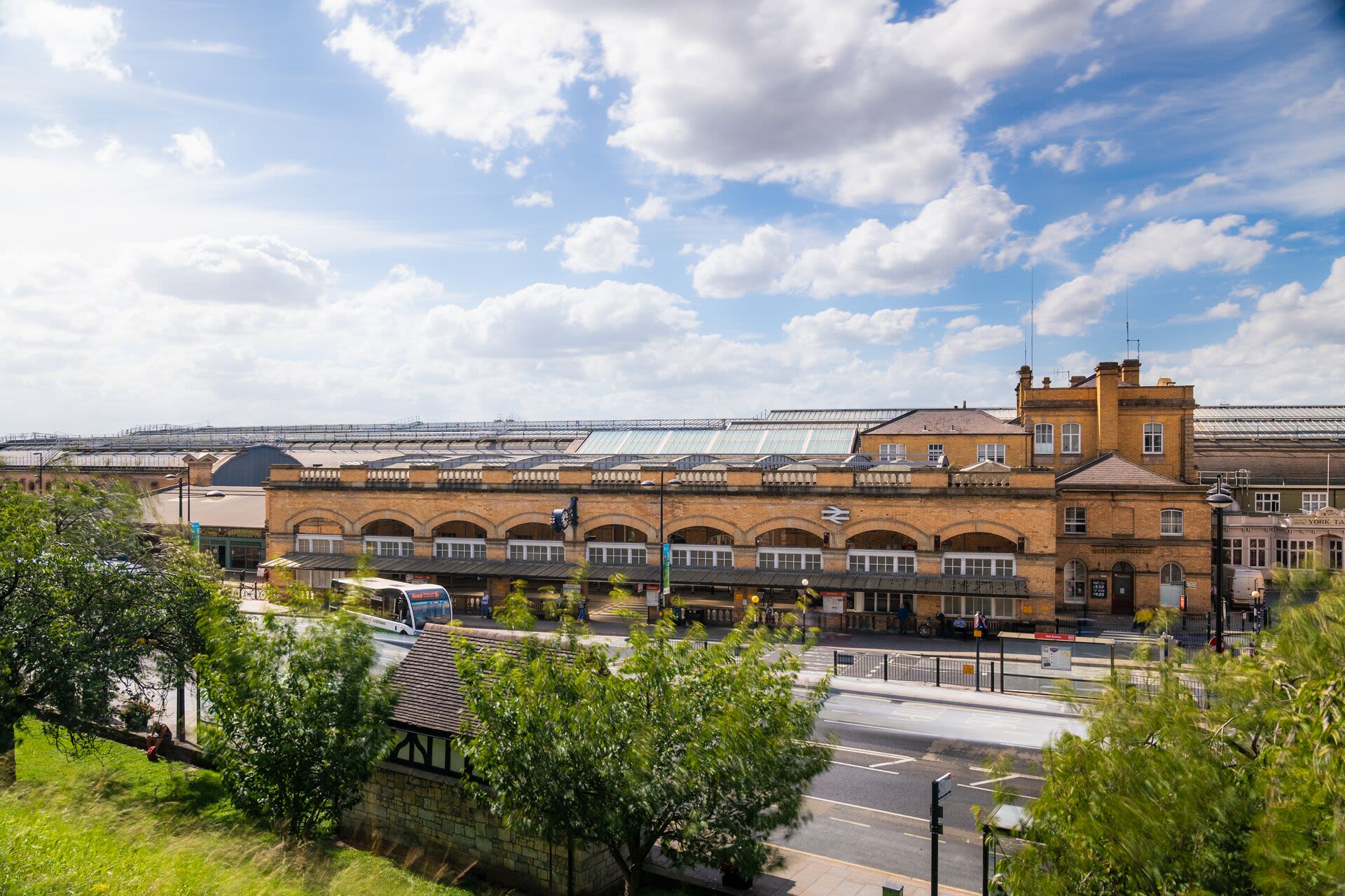 A new catalyst for support
Tackling the impact of the cost of living crisis. Helping people succeed and thrive in the City.
In 2022, we partnered with Barclays Eagle Labs. This brought a new arrival to the scene, a new opportunity to boost the region.
Eagle Labs give access to banking experts, co-working spaces and mentors. With two locations, they provide a network at the University as well as in the heart of the City at the Guildhall. Their events and growth programmes further support ambitious entrepreneurs and businesses.
Find out more about our partnership with Eagle Labs.
To learn how Eagle Labs could help you, please email Christopher Lunardi, York Ecosystem Manager.
"Eagle Labs are a community resource available for everybody.

Whether you're an inventor, an innovator or a mentor, we're here to help build York's entrepreneurial culture."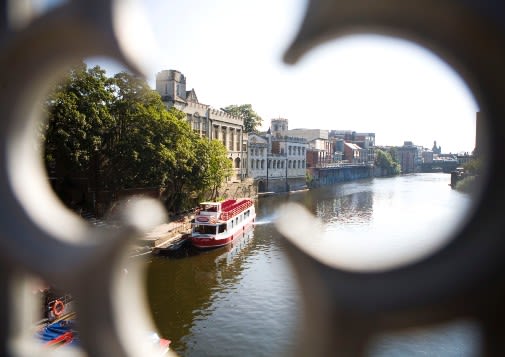 The Guildhall. Picture credit: City of York Council
Festival of Ideas
Contributing to the economic, social and cultural development of the region.
The York Festival of Ideas explores how we grapple with the social and economic challenges facing us. Partnering with more than 100 local and national organisations, it offers more than 200 events to attract a 60,000 strong global and local audience.
Discussions and events are hosted online and in libraries, community halls and across the City.

The Festival in 2022 reflected on important topics for our evolving society, and we continued the rallying cry in our 2023 Festival through our Joseph Rowntree Foundation focus, and the unshakeable belief that poverty can be solved in the UK.
Watch 'Another World is Possible' to see the glimmers of hope up and down the country, as people are undertaking pioneering work to imagine and build different visions of a more equitable, ecological and just future, free from poverty.
Watch more: 'Who Gets to Imagine the Future?' our panel discussion on the importance of imagination and hope to support a transition away from an economic model with rising poverty.
WE'RE NOT DONE YET
60 years ago, York was founded as a University for Public Good – and we're continuing that same work today. Bringing kind and courageous people together, to make real and positive change in our society. This Cost On Living, on real lives, needs all of us to look out for one another and take action.
With collective spirit and unyielding determination, we can swing the pendulum to create a fairer society for everyone.
If you're a student or staff member, and you're struggling with money or mental health, speak to us, we're here to help.
If you work at a university, in a charity, in business or for government, partner with us, we want to collaborate.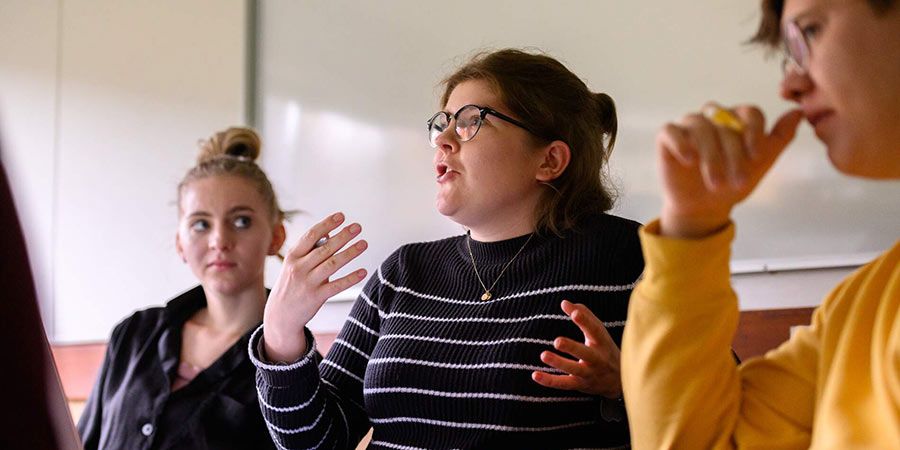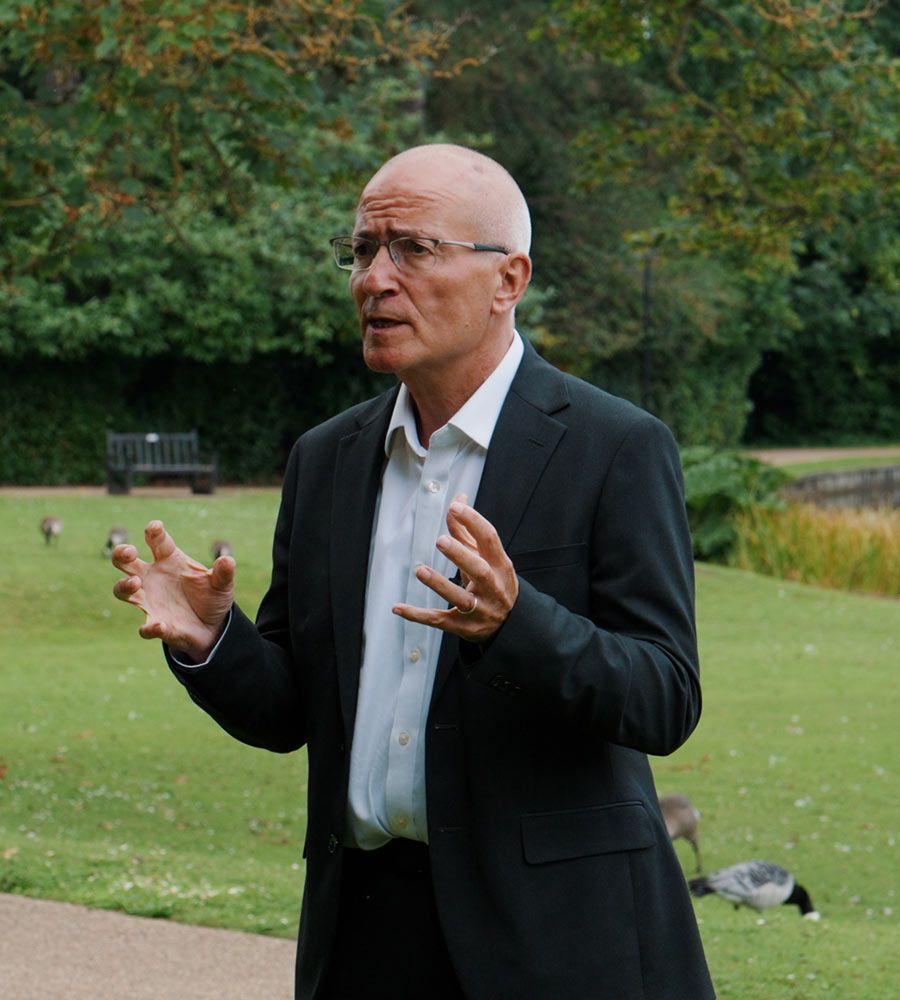 Together, we've already made so much ground, but we're not done yet.
Team up with us to tackle this Cost ON Living.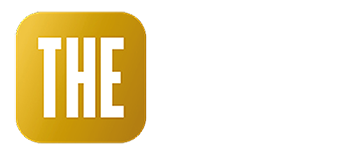 Winners of the THE Awards 2023 will be announced on Thursday 7 December 2023.